Which Characters Has Anna Belknap Played On Law & Order?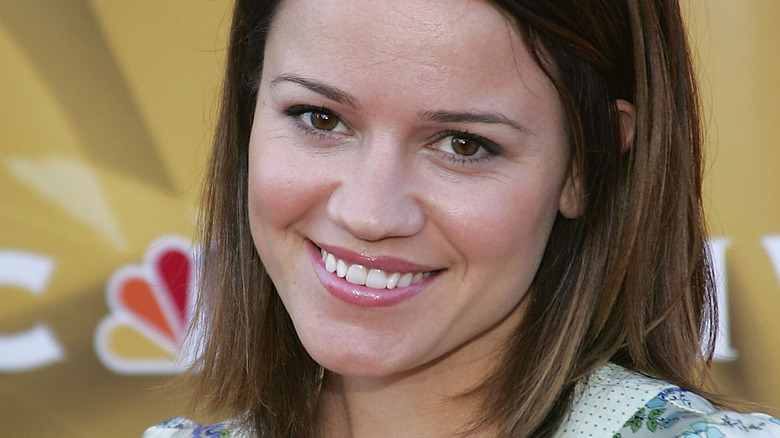 Carlo Allegri/Getty Images
Anna Belknap is perhaps best known for her work as Lindsay Monroe on "CSI: New York." The character helped anchor that show fort for nearly the entirety of its run, starting in Season 2. While she might have created some powerful moments as Lindsay and appeared as the character on "CSI: Crime Scene Investigation" spin-offs, Belknap has many more colors in her acting palette. She's appeared on "Hawaii Five-O," "How to Get Away With Murder" and "NCIS: Los Angeles" since "CSI: New York" concluded, and has also popped up in the films "No Way Jose" and "The Reality Trap." That's quite the varied and accomplished string of roles.
Belknap has also carved niche for herself in the "Law & Order" universe. In fact, even the biggest fans might be surprised to realize they've seen her playing multiple characters. If you've ever wondered about who she's played across the legal drama dynasty, we have the skinny on all of her various roles.
Belknap has played three characters across the Law & Order universe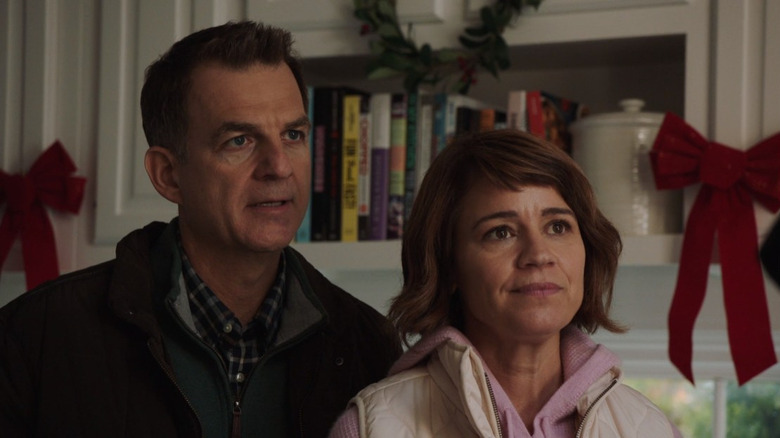 NBC
Anna Belknap has appeared in three different episodes of the "Law & Order" franchise, spread out across two different shows. Her first appearance is in Episode 10 of the flagship show's ninth season, entitled "Hate." Belknap plays Jessica Buehl, one of several teenagers under the sway of white supremacist Tom Willis (Michael Cumpsty), who has fostered such racist volatility in the group that one of their members has been driven to murder.
She next pops up in Season 2, Episode 18 of "Law & Order:  Special Victim's Unit" as Sarah Kimmel, a sexual assault victim called in to identify two attackers who are terrorizing their Canadian town. Odafin Tutuola (Ice-T) and John Munch (Richard Belzer) find themselves dealing with legal red tape when they try to extradite one to America so that he can stand trial. Kimmel's trauma has left her unable to leave her apartment, but when the attacker is finally arrested, Munch tells her she can rest easy.
Most recently, Belknap appeared as Ginny McCann in the ninth episode of "Law & Order: Special Victim Unit" Season 24, "And a Trauma in a Pear Tree." Ginny and her husband Matt (Gregory Abbey) are the adoptive parents of Conner (Tre Ryder), the biological half-brother of Olivia Benson's (Mariska Hargitay) adopted son Noah (Ryan Buggle). The two families awkwardly bond, and while Ginny and Matt contemplate telling Conner that he and Noah are related and who the boys' biological father is, they opt to wait until he's older.
Hopefully this won't mark the last of Belknap's appearances on the show.