Who Plays Mo'at In Avatar: The Way Of Water?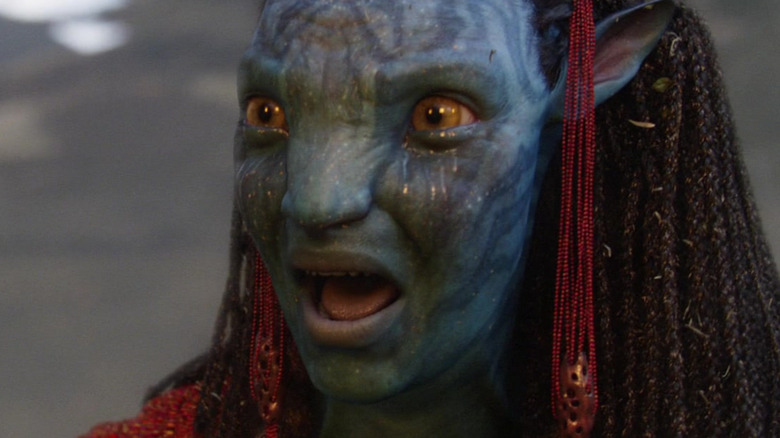 20th Century Studios
James Cameron's "Avatar: The Way of Water" features an extensive cast of both humans and Na'vi — the blue-colored beings that give the film its trademark visual identity — but few manage to give off more of an authoritative vibe than Mo'at. Head of the Omaticaya Clan and mother of heroine Neytiri (Zoe Saldaña), Mo'at figures prominently into the plot of both "Avatar: The Way of Water" and its 2009 predecessor "Avatar." Her attempts to ensure the wellbeing of her species while facilitating contact with humans serves as one of the major cruxes of the franchise's central conflict.
Though many may find Mo'at to be an exceptionally memorable character, they may have a hard time placing her actor, especially with the considerable amount of VFX used for the Na'vi to depict them onscreen. As it turns out, though, Mo'at is played by a very prominent actress that many fans will no doubt recognize, whether it be for her numerous prominent live-action roles or her extensive voice work in certain beloved franchises.
CCH Pounder brings Mo'at to life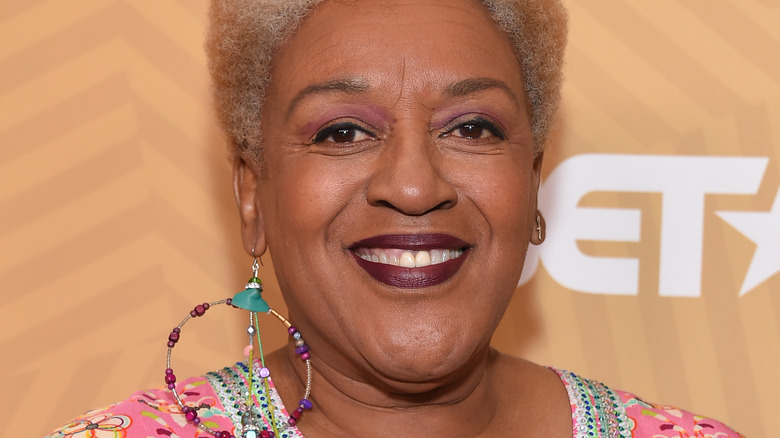 DFree/Shutterstock
Mo'at in "Avatar: The Way of Water," as well as the original "Avatar," is played by none other than the prolific actress CCH Pounder. Pounder's career spans several decades, with her first credit being for 1979's "All That Jazz" (via IMDb). After that, she continued to pop up across various films and TV shows, making appearances in properties like "Miami Vice," "Quantum Leap," "RoboCop 3," and "The X-Files." The mid-1990s also saw the actress begin doing voice work. She has gone on to play major roles such as Amanda Waller in multiple pieces of DC Comics media.
CCH Pounder may be best recognized for one of her more recent roles, appearing as part of the main cast for "NCIS: New Orleans." In the series, Pounder plays Dr. Loretta Wade, the primary coroner for this iteration of the NCIS team. Pounder starred in all seven of the shows' seasons up until its end in 2021. She also crossed over to "NCIS" proper at one point.
Surprisingly, Pounder considers the lack of recognition for her role as Mo'at in the "Avatar" films to be a silver lining, as she hasn't been bombarded with unwanted celebrity status. "For an actor, it's one of the best places to ever find yourself," the actress told MovieWeb in a 2010 interview. "You can have conversations about the film, and you don't have the ego to point out, 'I played that role over there!' It hasn't bothered me at all."