Ames McNamara Discusses The Biggest Challenges Of Filming Live Episodes Of The Conners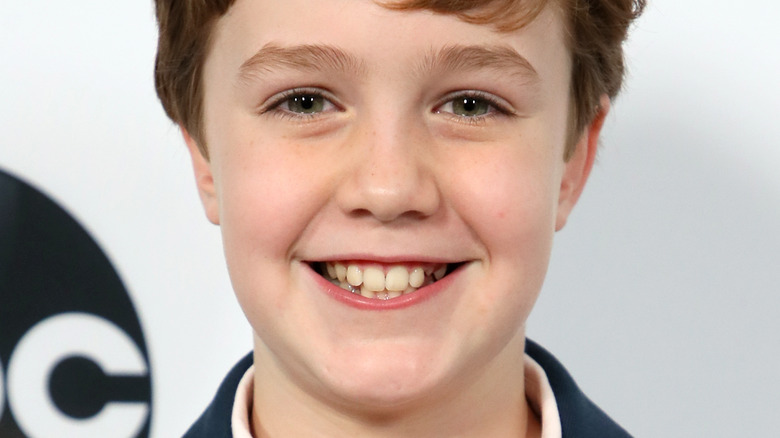 David Livingston/Getty Images
Fans of "Roseanne" and the spin-off "The Conners" have become quite familiar with the extended family Roseanne left behind, including her husband Dan, their three children, and their own families. With the spin-off series following the family after Roseanne's untimely passing (and the actress's controversial Tweets), audiences can continue following the storyline of the characters they loved so much. The next best thing would be to be part of it, wouldn't it?
It's possible now, as the cast and producers have gifted audiences two live episodes, one back in Season 2, and a more recent one as the premiere episode of Season 4. The first live episode followed the family providing commentary on the 2020 New Hampshire Democratic primary, and the latest had fans of the show video call during the broadcast, acting as extended members of the Conners' family. With such entertaining concepts for the audience to connect and interact with, fans may wonder if they'll ever do another live installment.
The answer? The crew is willing to do more. At least executive producers Bruce Helford and Dave Caplan are, provided that the concept for the live show would be worth the hassle, according to an interview with PopCulture. A lot of preparation and execution is involved to pull a live episode off, so the idea needs to be worth it.
Actor Ames McNamara, who plays Mark Conner-Healy, Darlene's son, offered his thoughts about live episodes and the biggest challenges involved with filming them in an interview with YEM. 
Live shows add something interesting to the experience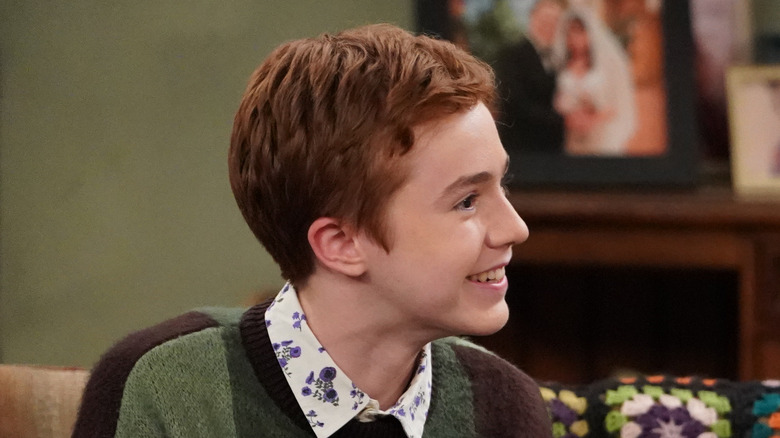 ABC/Eric McCandless
As Darlene's youngest son, Ames McNamara debuted in "The Conners" universe with the "Roseanne" revival, so he's been around for a while. That means he's also had to be present for the difficulty of pulling off a live episode, too.
"Particularly the live callers, that was extremely cool but also extremely difficult," said McNamara about the hardest part of filming a live episode. The actor talked about how the bulk of preparation for the live show was for what could go wrong and understanding that you can't prepare for certain situations, such as what a fan might say on the phone. Having space for uncertainty when working with live callers seems to be the largest stress bringer. It's one thing to be ready for technical difficulties, which the crew can always troubleshoot, but what a caller might say is always unknown. 
McNamara seemed to think the second live episode was more challenging, as the first was more in the crew's control. "Once the call's on you don't know what's going to happen," McNamara remarked. This source of stress is also a source of entertainment and "intrigue for the viewers," as McNamara described it. Thankfully, despite all of the uncertainty, the callers were all very kind.