Kumail Nanjiani Responds To The Mixed Reviews Received By Marvel's Eternals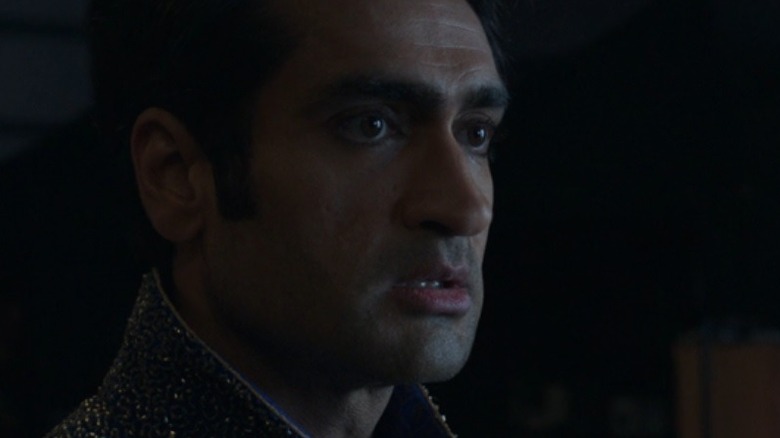 Disney/Marvel Studios
Kumail Nanjiani is finally ready to confront the polarizing response to Marvel's "Eternals." Indeed, it seems like an eternity has passed since the "Silicon Valley" star made his Marvel Cinematic Universe debut. Now promoting his sensational true crime drama series "Welcome To Chippendales," the comedian shared his perspective on the superhero film's mixed reception.
In the movie, the Eternals are a race of immortal extra-terrestrial synthetic beings with incredible powers, tasked to protect and serve the Celestials — the cosmic deities that created them. In doing so, they must protect life on Earth only so that it may be eradicated by the birth of a new Celestial, which leads to all manner of complex moral, existential, and philosophical quandaries. Nanjiani played Kingo, a bright spot in an often dour feature. After spending his everlasting life cultivating a one-man Bollywood dynasty and enjoying Earth's pleasures, he finds himself unable to choose between his home and his family.
The undeniably ambitious feature wound up being one of Marvel Studios' poorest performers both critically and commercially (though the latter metric certainly wasn't helped by the pandemic-era box office). At large, the film is perceived to be a rare miss for an otherwise beloved studio. For Nanjiani, however, this couldn't be further from the truth.
Nanjiani thinks Eternals is ambitious and underrated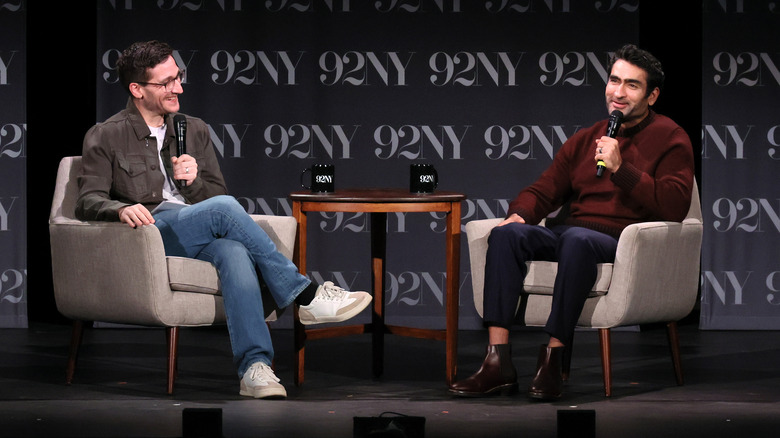 Dia Dipasupil/Getty Images
Speaking to Josh Horowitz of the "Happy Sad Confused" podcast about "Eternals," Kumail Nanjiani seemed quite proud of what he and his colleagues created. "I love 'Eternals,'" he said bluntly. "I think it's fantastic."
He went on to praise director Chloé Zhao by saying, "I think ... Chloé made a very, very ambitious, huge movie that's very different from most comic book movies ..." Many critics — like Christy Lemire of RogerEbert.com and Manohla Dargis of the New York Times — took issue with the film's needlessly busy story and its crowded roster, in addition to its unusually long runtime. "Eternals'" defenders, however — Nanjiani included — seem to enjoy the regal density of the ambitious popcorn flick. "She went for a really, really high bar," Nanjiani said, before reiterating later, "I love Chloé, she's such a great filmmaker."
As to whether or not the audience reception dampened his excitement about the film, Nanjiani seemed torn. "It did bum me out that it was sort of divisive ..." he began. His wife, writer and producer Emily V. Gordon, apparently told him that he needed to develop a "f*** you" attitude toward the critical response. Later on in the interview, he said, "Of course, it would've been great if every single person on Earth loved it, but I love it. And, you know, I still think at some point, people are going to rewatch that movie and realize that there's a lot more to it than they gave it credit for."