Zoe Saldaña Thinks 'FOMO' Informed Kate Winslet's Performance In Avatar: The Way Of Water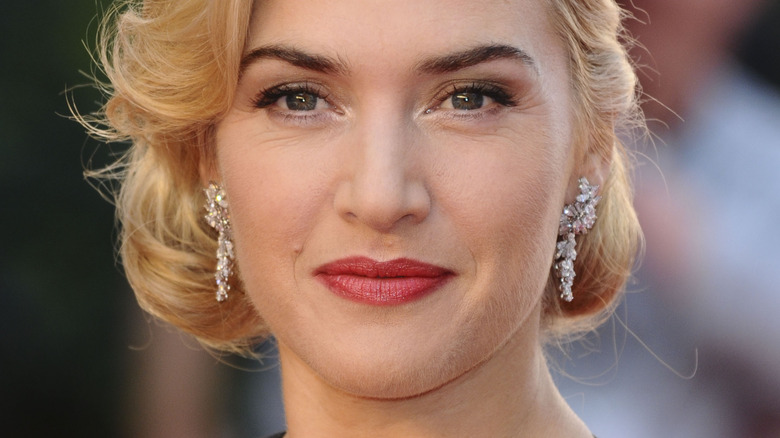 Featureflash Photo Agency/Shutterstock
James Cameron's "Avatar: The Way of Water" is set to introduce audiences to a whole new aspect of life on the bountiful planet of Pandora. As seen in the film's trailer, much of "The Way of Water" will focus on the family life of former human turned Na'vi Jake Sully (Sam Worthington) and future Na'vi chief Neytiri (Zoe Saldaña).
The trailer also seems to imply that the Sully family has been forced to make contact with another clan of the Na'vi who we did not meet in the original "Avatar" film. This turquoise-skinned sect of the Na'vi are known as the Metkayina, and they pride themselves on their connection to the water and the various ocean life that stretches across Pandora. This newly introduced clan is led by Tonowari (Cliff Curtis), though perhaps the most important member of the Metkayina is actually Tonowari's wife, Ronal, played by Kate Winslet, who is reuniting with Cameron for the first time since she starred in "Titanic."
Considering Winslet is an Oscar-winning actor known for digging deep into her characters, it should come as no surprise that she became wholly immersed in the world of "Avatar" while filming the sequel. In fact, her commitment was apparently so impressive that co-star Zoe Saldaña wondered if Winslet had FOMO (Fear Of Missing Out) after not appearing in the original film.
Winslet displayed an incredible amount of dedication on the set of Avatar: The Way of Water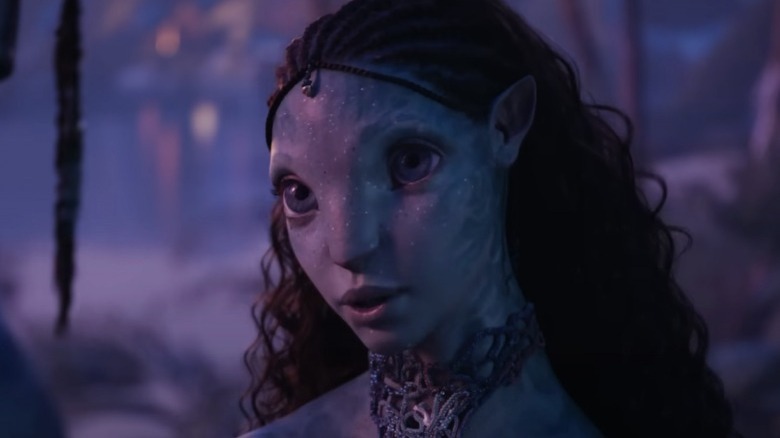 Disney
During a November 2022 interview with Collider in which she discussed just how exciting it was to film "Avatar: The Way of Water," actor Zoe Saldaña described the impressive dedication that Kate Winslet displayed whenever they were on set.
"Kate Winslet was a professional ... It would be like, 'Roll camera' and she would hold her breath for seven minutes. She became this Metkayina," explained Saldaña. "[Winslet] immersed herself in all things, Pandora. It almost felt like she had a little bit of FOMO when the first movie came out, and now that she and Jim were going to partner up again, she was going to run with it. We were trying to keep up."
Although it's unclear to what extent Winslet's alleged FOMO influenced her decision to join the sequel, it is true that many members of the main cast from "The Way of Water" are returning players from the original "Avatar" — including Saldaña, Sam Worthington, Stephen Lang, and even Sigourney Weaver, the latter of whom plays a completely different character than she did in the first movie. Regardless of her reasons for joining the project, Zoe Saldaña's comments make it clear that Kate Winslet displayed an incredible amount of commitment toward this role, and fans ought to be excited to see that dedication pay off on the big screen once "Avatar: The Way of Water" arrives in theaters.