Amar Chadha-Patel Names The Iconic Movie Characters That Inspired His Willow Role - Exclusive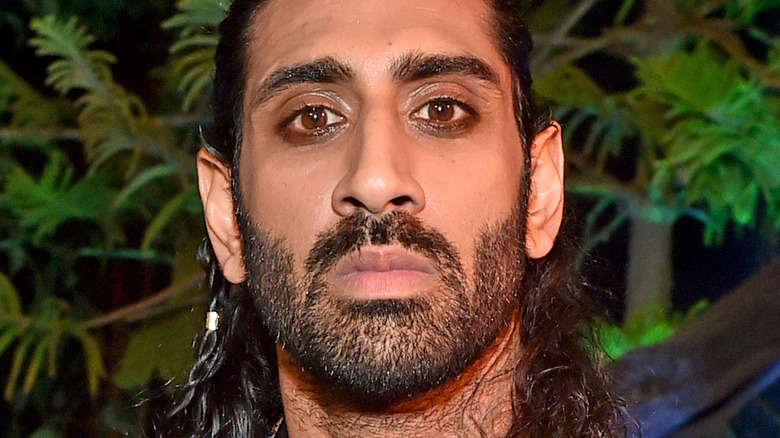 Alberto E. Rodriguez/Getty Images
When it came to creating characters for the sequel series "Willow," showrunner Jonathan Kasdan had the advantage of bringing back established characters from the 1988 fantasy film, like Willow Ufgood (Warwick Davis) and Sorsha (Joanne Whalley), but he also had the challenge of creating others from scratch.
Streaming exclusively on Disney+, "Willow" — the series — is set 20 years after the events of its namesake movie, where Sorsha is now the queen of Tir Asleen. The queen and Madmartigan (Val Kilmer) — whose absence is alluded to — have two grown twins, Princess Kit (Ruby Cruz) and Prince Airk (Dempsey Bryk), but the kingdom is thrown into turmoil when Airk is kidnapped. In response, Kit joins a fellowship to rescue her brother, which includes the warrior Jade (Erin Kellyman), the kitchen maid Dove (Ellie Bamber), and Graydon (Tony Revolori), a prince from another kingdom set to marry Kit. Rounding out the group is Boorman (Amar Chadha-Patel), a resourceful prisoner who is ordered by Sorsha to join the rescue effort.
Naturally, with the world of "Willow" previously established nearly 35 years ago by "Star Wars" icon George Lucas and director Ron Howard, Kasdan had the advantage of familiarity to inspire the story and new characters. Sometimes, though, the writer-executive producer looked outside the boundaries of Tir Asleen to help build the series' new characters, and in the case of Boorman, Kasdan looked to a pair of iconic movie characters to help shape the series' anti-hero.
There's a reason why Boorman behaves like a scoundrel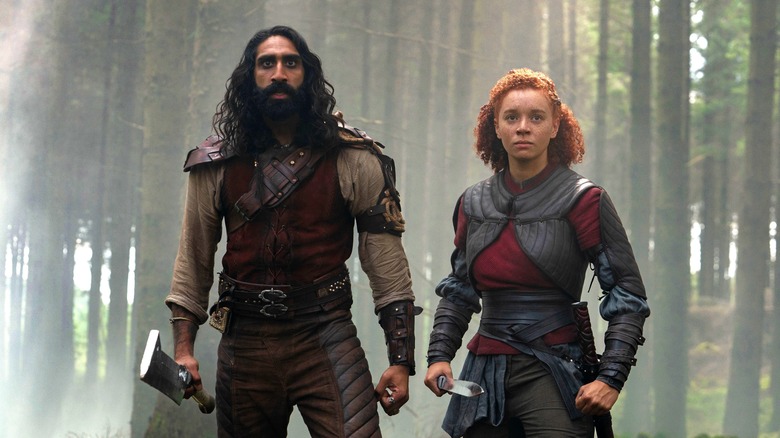 Lucasfilm/Disney+
As the son of Lawrence Kasdan — the screenwriter of "Star Wars: The Empire Strikes Back," "Star Wars: Return of the Jedi," and "Indiana Jones: Raiders of the Lost Ark" — Jonathan Kasdan essentially grew up with Lucasfilm productions as part of his DNA. In fact, the younger Kasdan went on co-write the screenplay for "Solo: A Star Wars Story" with his father.
With a keen sense of the world of Lucasfilm and an affinity for Disney action-adventure classic "Pirates of the Caribbean," Kasdan wrote Boorman with Harrison Ford's Han Solo and Johnny Depp's Jack Sparrow in mind. As such, reading the description of Boorman was a thrill for the longtime fantasy fan Amar Chadha-Patel. After all, Boorman not only has an indomitable presence in "Willow," but he also has the biggest sense of humor.
"When the casting breakdown came in, he was described as 'Han Solo and Jack Sparrow,' that archetype of the group, and every young boy wants to play that role," Chadha-Patel told Looper in an exclusive interview. "It was a dream to bring that sort of comic levity to the show. To be honest, that was more a pre-production moniker to make things easy, but every single person in this show is absolutely hilarious. Boorman just does it the loudest, but everyone is incredible."
Even better, as Chadha-Patel mentioned, there is much more character to explore behind Boorman's boorish yet comedic façade. "The best thing about him is how we deconstruct that and make him a bit more interesting and fragile as the series progresses," Chadha-Patel said.
"Willow" is streaming exclusively on Disney+, with new episodes premiering every Wednesday through January 11.