Willow Stars Erin Kellyman And Amar Chadha-Patel Discuss The Surreal Feelings They Had Shooting The Series - Exclusive Interview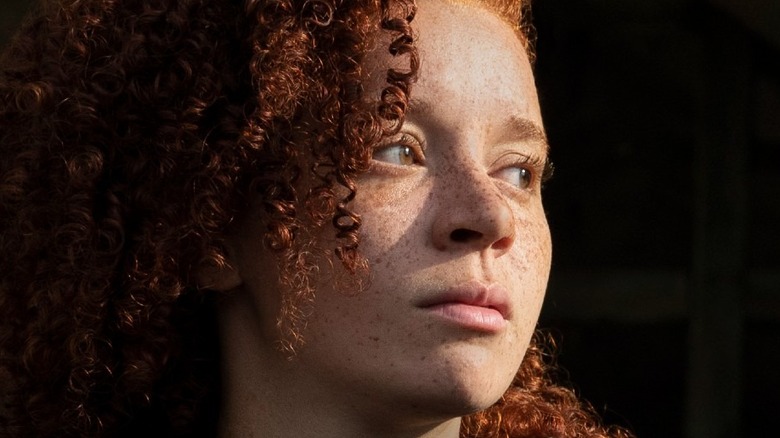 Lucasfilm/Disney+
A new fellowship has formed, and it doesn't have anything to do with any rings of power. Instead, it's made up of a small band of characters in "Willow" — played by actors including Erin Kellyman and Amar Chadha-Patel — and their mission is to rescue a kidnapped prince. First, though, they will need to locate the storied Nelwyn sorcerer Willow (Warwick Davis), who saved the world 20 years ago by preventing the menacing Queen Bavmorda (Jean Marsh) from vanquishing the infant Elora Danan, a child prophesized to end the evil royal's reign.
That's the initial premise for the new Disney+ series "Willow," based on the classic 1988 fantasy movie from a story by Lucasfilm legend George Lucas. In addition to Davis, Joanne Whalley reprises her film role as Sorsha, the present queen of the kingdom of Tir Asleen and the mother of twins Prince Airk (Dempsey Byrk) and Princess Kit (Ruby Cruz). However, Tir Asleen is thrown into disarray when Airk is kidnapped, so the warriors Kit and Jade (Kellyman), along with Prince Graydon (Tony Revolori); a kitchen maid, Dove (Ellie Bamber); and a resourceful prisoner, Boorman (Chadha-Patel); form a fellowship and set off on horseback to find the missing prince. The mission won't be complete, however, unless they can enlist the magical presence of Willow Ufgood, who left the kingdom decades before.
Kellyman — who in 2021 played a pivotal supporting role in the MCU series "The Falcon and the Winter Soldier" — is no stranger to the Lucasfilm universe, having previously played Enfys Nest in "Solo: A Star Wars Story." With "Willow," she's back in good company, since "Solo" was directed by Howard and co-written by Jon Kasdan, who is the showrunner on the "Willow" series. Chadha-Patel has an equally impressive résumé, with starring roles in such series as "The Wheel of Time" and "The Third Day," as well as the film "Doom: Annihilation."
In an exclusive interview with Looper, Kellyman and Chadha-Patel discussed their work with Davis on "Willow," the film that may have led to Kellyman's casting, and the iconic characters that Chadha-Patel's Boorman is based on.
Meeting Davis on set for the first time was a surreal experience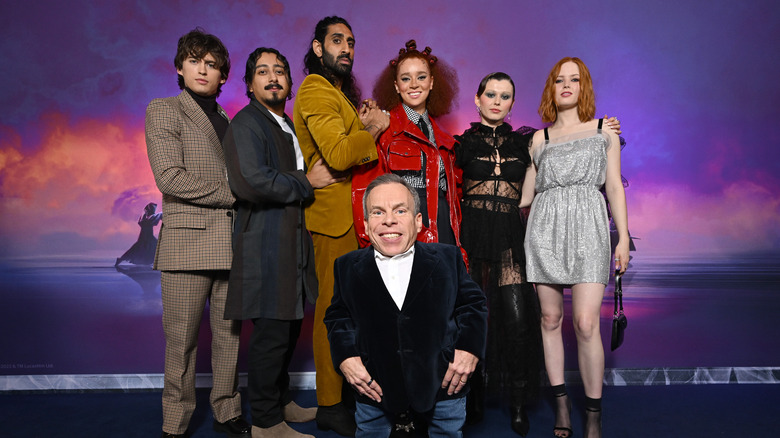 Jeff Spicer/Getty Images
"Willow" is such a beloved film, perhaps most of all because of the wonderful innocence, compassion, and heroism that Warwick Davis brings to the title role. What sort of emotions did each of you experience when you were on set for the first time when Warwick was there in his costume?
Erin Kellyman: It was a very surreal situation because I'd met Warwick before, but I'd just watched the movie very recently. To see him so much older but in the same world with this set and in his costume was a very surreal experience. It was very cool.
Amar Chadha-Patel: I think I had all the emotions that it is possible to have — love, fear, anger, hate, and joy. It was amazing. I grew up with the film, so it was part of my childhood. I was in this strange process of bringing it back to life and seeing Warwick being Willow, but an older and wiser Willow. It was very, very intense.
Erin, you played the pivotal role of Enfys Nest in "Solo: A Star Wars Story." Do you think your work on that film with Ron Howard and Jon Kasdan contributed in any way to your casting in "Willow"? If not, it's certainly a wonderful coincidence.
Kellyman: Maybe Jon had said that he'd started the process of talking about making "Willow" again on that set, and he'd said before that he'd had me in mind from then. I don't know why. I'm glad that he did!
Boorman is a cross between two legendary characters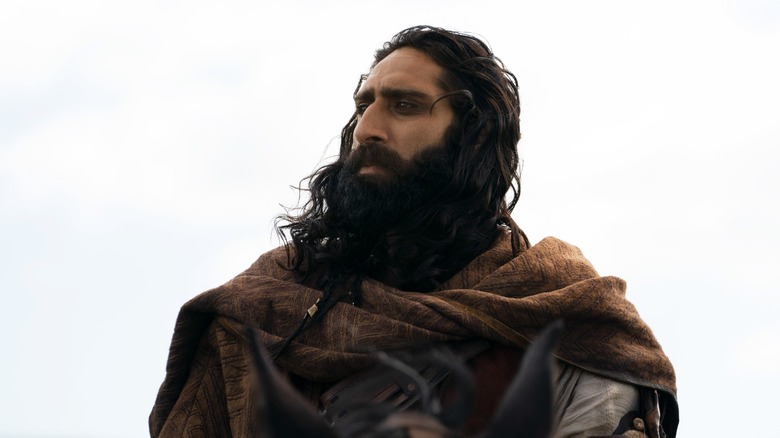 Lucasfilm/Disney+
Amar, you get to do some pretty wild things as Boorman in "Willow," from fighting crazy creatures to taking unexpected rides on horseback. What has to be fun is that you get to be the comic relief in the series. Was that one of the things that appealed to you when you read the script?
Chadha-Patel: Yes. When the casting breakdown came in, he was described as "Han Solo and Jack Sparrow," that archetype of the group, and every young boy wants to play that role. It was a dream to bring that sort of comic levity to the show. To be honest, that was more a pre-production moniker to make things easy, but every single person in this show is absolutely hilarious. Boorman just does it the loudest — but everyone is incredible — and the best thing about him is how we deconstruct that and make him a bit more interesting and fragile as the series progresses.
Kellyman is still in awe of the opportunities she's been given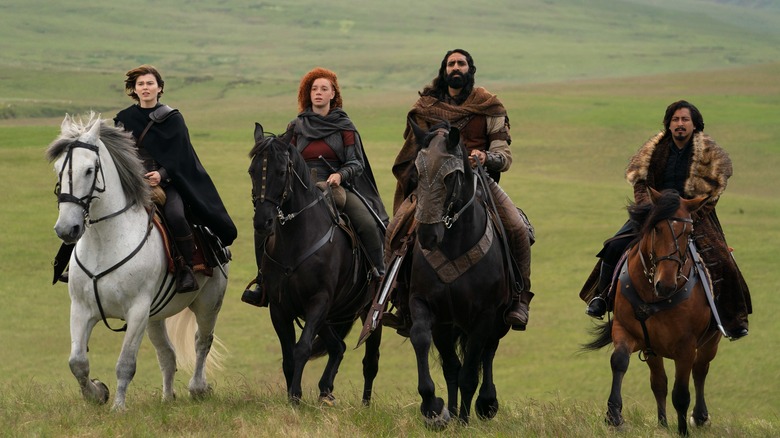 Lucasfilm/Disney+
Erin, I mentioned "Star Wars" before, and now you're back with Lucasfilm on "Willow." With that and "The Falcon and the Winter Soldier" in the MCU, do you feel like you're in some sort of prolonged dream state where you're thinking, "What's going on here? I'm going from one awesome project to the next!"
Chadha-Patel: And "The Green Knight." Wow!
And "The Green Knight." My God, yes!
Kellyman: It definitely feels very surreal. I'm still kind of waiting for that moment where ... it makes any sense. It doesn't really make any sense to me so far, but I'm definitely in for the ride. It's been a lot of fun, and I'm going with the flow.
"Willow" is streaming exclusively on Disney+, with new episodes premiering every Wednesday through January 11, 2023.
This interview was edited for clarity.