David McCallum Hints That He Might Be Near The End Of His NCIS Tenure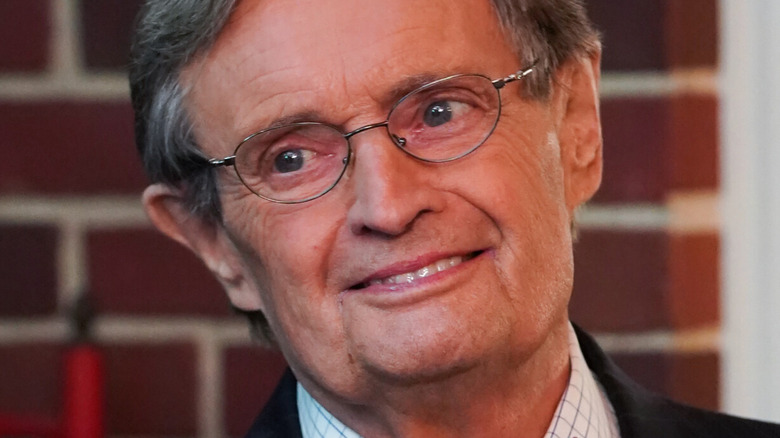 Sonja Flemming/CBS
David McCallum has had a long and impressive career in film and television, going all the way back to his first role in "The Man From U.N.C.L.E." in 1961. McCallum was later introduced to a whole new generation on "NCIS." McCallum has been with the original "NCIS" crew from day one, even as it has spun off into several other iterations from Hawaii to New Orleans, playing chief medical examiner Dr. Donald "Ducky" Mallard since the show premiered in 2003. In fact, the character of Ducky goes back even further; McCallum portrayed him in two episodes of "JAG" before "NCIS" itself was spun-off (via IMDb).
But if a recent interview with the RadioTimes is any indication, Ducky might be readying his goodbyes. Fans will know that McCallum's character has only appeared in two episodes of the current season. And, as he said in the interview, "I have two shows left on this contract." Whether those episodes are going to be part of this season or next is not made clear. It does seem, however, that the hopes we would see more of Ducky in Season 20 haven't really come to fruition.
NCIS feels like 'a different show'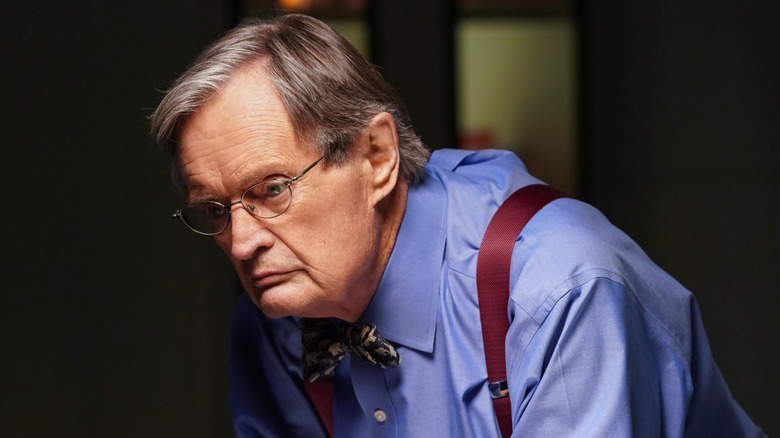 Sonja Flemming/CBS
Given that David McCallum has been part of the show since the very beginning, and the number of changes that the show's cast has gone through, it's understandable that shooting "NCIS" feels different than it had previously. In the interview, McCallum admitted that at the age of 89, traveling is more difficult than it used to be, but also that many of the other actors he had worked with for so long had left the show (via RadioTimes).
He, in particular, mentioned Cote de Pablo, who played Agent Ziva David, and Mark Harmon, who left in early 2022 after nineteen years playing Supervisory Special Agent Leroy Jethro Gibbs. "So when I go there it's like being in a different show and it doesn't quite make sense anymore," McCallum said. That said, he still feels close to some of the actors on the show, in particular Brian Dietzgen, who has played Jimmy Palmer — Ducky's assistant, and now chief medical examiner -– since 2004. "He's just been a rock, a tremendous guy to work with."
As for whether he's thinking about retiring, McCallum said that, while his wife, fellow actor Katherine Carpenter, theoretically retired some time ago, she still takes acting work. "Retirement is a work in progress, shall we say!"