How Paul Reiser's Role In Stranger Things Has Affected His Audience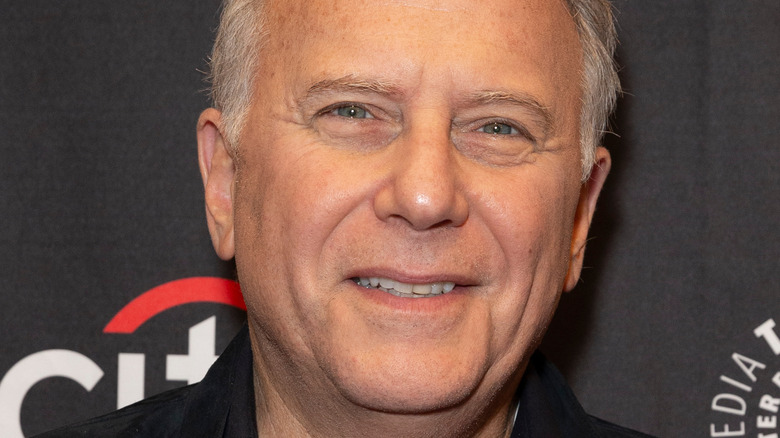 lev radin/Shutterstock
Paul Reiser is a comedian, actor, and writer who is probably best known for starring in the sitcom "Mad About You" for seven seasons. On top of traveling to do live stand-up comedy shows, Reiser has still appeared in a number of recognizable projects over the course of his career. From his first credited role in 1982, a movie called "Diner," to "Beverly Hills Cops" and "Aliens," Reiser has been in quite a lot of popular films from the '80s and '90s.
Even now, his career is still going strong. Some of his more recent projects include "Whiplash," "The Spy Who Dumped Me," and "Fatherhood." Reiser has never shied away from a challenge, and his long list of roles proves that he's got the range required of an actor who bridges gaps between multiple genres.
In 2022, he's been active in three different television shows. Reiser plays The Legend in "The Boys" and Gordon in "Reboot." "Stranger Things" fans will know him as Dr. Sam Owens, the friendly doctor from Hawkins Lab who attempts to help Eleven and her friends not once, but multiple times throughout the series. "Stranger Things" has seemed to substantially impact the rest of his career and Reiser wasn't entirely anticipating it.
Stranger Things is such a phenomenon that the fanbase can be blinded by it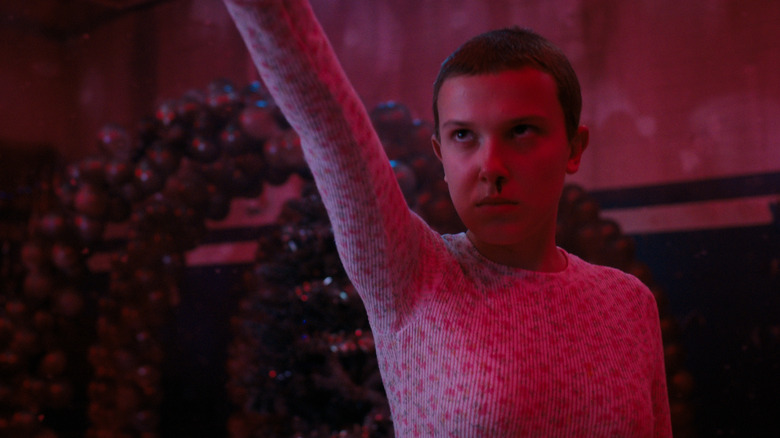 Netflix
"Stranger Things" is one of the biggest television shows in the world. For a long time, it was Netflix's most successful series and since its premiere, it's only been passed by "Squid Game."
Due to the continued popularity of "Stranger Things," fans can be disconnected from the reality of the cast's other work. The younger stars got their start on the series, so it's an earnest mistake to whittle these actors down to their roles in the sci-fi horror series. Reiser says he hasn't been immune to this phenomenon.
During an interview with The Catalyst, Reiser explained the shift in his audience since playing Dr. Owens. "Somebody told me that their kid said 'Wait a minute – the doctor from Stranger Things is going to try to be funny?' I thought well, that's just misinformed," he explained. "No, I'm actually a comedian, and I'm actually not a doctor. Don't come see me for your checkup."
Many newer or younger fans may not be familiar with some of his older work. After all, Dr. Owens is far from a comedic character. As one of the only kind souls in Hawkins Lab, he became integral to the kids' success and safety, but nothing about the horrific reality Owens lives is funny. Mistaking him for a person who doesn't take comedic roles is understandable if "Stranger Things" is your first experience with Reiser's work.
But Reiser's audience has grown exponentially in recent years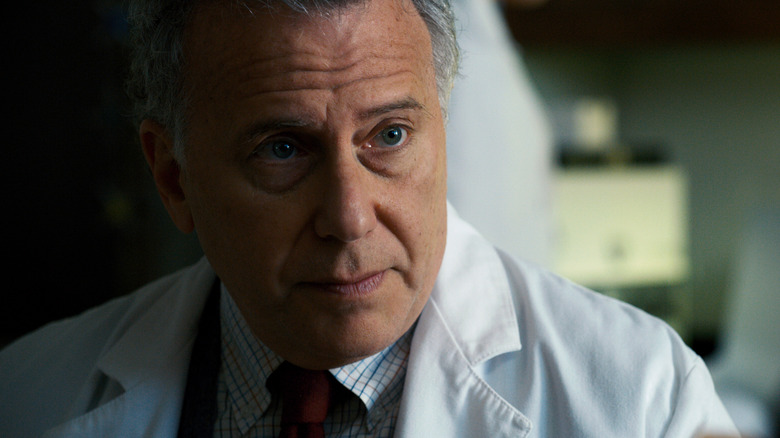 Netflix
Despite some of his newer or younger fans not being familiar with what he normally does for a living, Reiser does admit that his demographic is much broader these days thanks to shows "Stranger Things," "The Boys," and even "Reboot" (although "Reboot" is more in line with some of the comedic roles that he's well known for, it's reached quite a large audience).
"I will say there is clearly a wider demographic in the audience now. It used to be a big solid base of 'Mad About You' people, who got married around the same time, had kids around the same time – we've all gotten on the same train together," Reiser continued in The Catalyst interview. "Add to that people who watched 'Kominsky Method' and maybe skipped 'Mad About You.' And now 'Stranger Things' and 'The Boys.'"
Considering the wide variety of series listed by Reiser, it's understandable that his demographic has broadened to a much wider range. Fans of all sorts of media see him in various roles. Even if they've only seen him in a single role, like many fans of "Stranger Things," he's still gaining new audiences. It may not be quite as tight-knit as what he's used to, but the newfound exposure has certainly opened up a wide array of doors for his acting and comedy careers.