Topher Grace Has A Hard Time Watching That '70s Show Reruns Because Of The Nostalgia Factor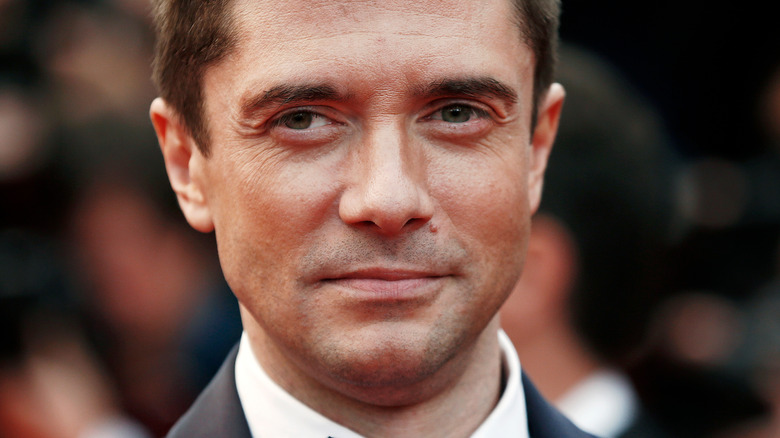 Andrea Raffin/Shutterstock
Everyone loves reruns. It's the only thing we have to stay close to those characters, long after their storyline has ended. As anyone who's rewatched old sitcoms like "That '70s Show" should know, audiences can reflect on that period of their lives when they first started watching it; the nostalgia factor is a strong drive for why people tend to enjoy reruns. There's an element of comfort involved from that leftover nostalgia that just rescues us if we're feeling down. It's also a great way to take you back; plus, those great lines weren't meant to just be laughed at once! But what does one of the lead stars from that aforementioned series think about all that?
Topher Grace, known for his starring role as Eric Forman from Fox's "That '70s Show", feels the exact opposite, which is why he doesn't enjoy pulling up episodes from his past. While we would enjoy nothing more than to plunge into Eric and Donna's (Laura Prepon) first kiss, hear Kelso (Ashton Kutcher) say a stupid line, or watch Hyde (Danny Masterson) begin working for Leo (Tommy Chong) at the Foto Hut, Grace doesn't enjoy the plunge that much, if at all.
Going back in time...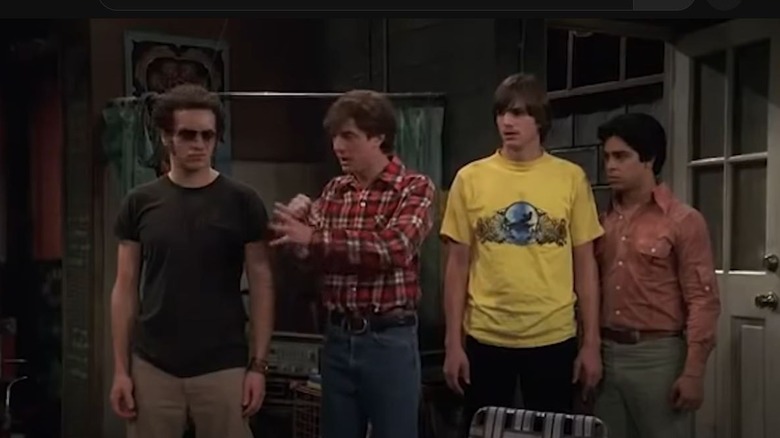 FOX/YouTube
It certainly would be a different experience to watch reruns of a show you were part of. Not only does Topher Grace laugh along with us at some of the characters' plights' like when they tried to steal a STOP sign for Hyde's 18th birthday, but years later, it seemingly makes the actor stop to remember everything about that time in his life. That was something he stressed during a recent appearance on Sirius XM's "The Jess Cagle Show."
"It makes you so nostalgic ... It'd be like if they were rerunning your high school yearbook all the time," Grace told the show's co-host, Julia Cunningham. As he suggested, the memories might be too many at once for Grace to fully enjoy reruns.
While Grace portrayed Eric Forman on "That '70s Show," his role as the Point Place, Wisconsin, teenager was the first of his career, so reflecting on it must bring flashbacks of the excitement and uncertainty of landing such a large, first part. And because the show went on to have eight seasons with Grace being in seven of them, that's a considerable length of his life spent with his fellow castmates. While we saw Eric grow up, Grace did too.
That all said, viewers are expecting to see Grace step into Eric's shoes one more time in the upcoming Netflix spin-off "That '90s Show." It won't be the same, but it will still be an enjoyable revisit to Point Place and the memories found there.