Michael Richards Explains How Seinfeld's Success Created Pressure Moving Forward In His Career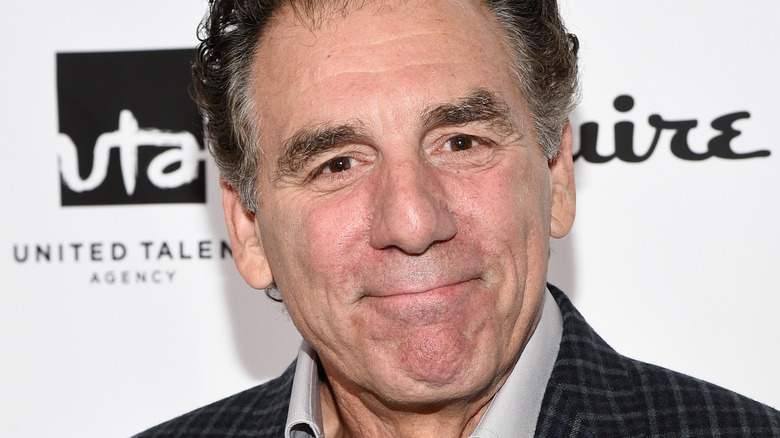 Michael Buckner/Getty Images
It's hard to imagine what it's like to be a part of a massively popular TV show. Of course, many would jump at the opportunity to secure the immeasurable amount of money that comes with the role, but putting yourself in that big of a spotlight comes with its own setbacks. Now, imagine if that show became one of the most successful shows of all time. That's what happened to the stars of "Seinfeld."
Jerry Seinfeld and Larry David joined heads in the late '80s to create "Seinfeld." They based the uber-successful show on their lives, with Seinfeld playing himself and Jason Alexander coming on board to play George Costanza, a fictionalized version of David. The duo based Elaine (Julia Louis-Dreyfus) on numerous ex-girlfriends they had living in New York City, while Kramer's (Michael Richards) character took inspiration from comedian Kenny Kramer.
All of the "Seinfeld" cast and crew saw immense success and praise from their time on the show. The series earned a total of 68 Emmy nominations, winning ten of them. While Seinfeld and Alexander were more or less the stars of the show, neither ever won an Emmy for their performances. Instead, the spotlight shifted onto Dreyfus and Richards. The former won a singular Emmy for her portrayal of Elaine, while Richards received an outstanding three awards.
While the success and recognition were nice, Michael Richards opened up about how it created a lot of pressure for his career moving forward.
How do you follow up a role like Kramer?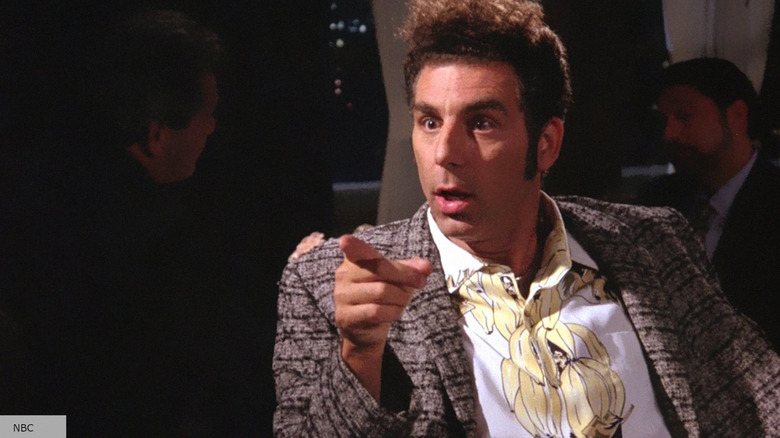 NBC
Following up an iconic role like Kramer's would be a difficult task for any actor. Unfortunately for Michael Richards, the actor had to start considering this when "Seinfeld" was coming to an end. The show ran for nearly a decade, from 1989 to 1998, but around 1997, he started to put things into perspective. He won three Emmys during his time on the sitcom, and he knew that now people were going to expect award-winning performances wherever he went next.
"I think there's more responsibility. A lot more pressure, too," Richards told journalist Charlie Rose. "Consistency is the name of the game. People think "Seinfeld" is a good show, it is a good show. The Kramer character is a wonderful character, but then you got to be as good as the "Seinfeld" show. As good as the Kramer character in the next project you do. So that's a responsibility. It can be a pressure. People are watching you now. You're in the light." When asked about his new movie at the time, "Trial and Error," Richards said he didn't feel any pressure during filming, but that changed when the movie got closer to release.
While Richards understood what audiences would expect of him after "Seinfeld," he wasn't able to recapture the magic he once had on screen. Starring in only a few projects here and there since 1997, the actor never received award-level recognition for his work. Being in the spotlight didn't work out for him much either, as his racist rant during a stand-up show was caught on tape, resulting in his career dissipating afterward (via TMZ).