One Of America's Most Banned Books Is Getting An Adaptation Starring Daniel Craig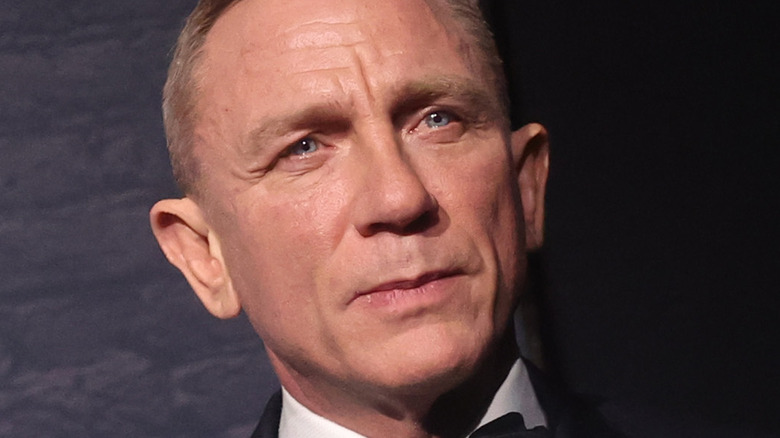 Mike Marsland/Getty Images
Despite the density and complexity of most of his works, Beat Generation novelist William S. Burroughs saw several of his novels adapted for film before his death in 1997, including "Naked Lunch." Burroughs' death from a heart attack at age 83 (via The New York Times) punctuated the end of an era of rapid cultural and artistic evolution in the United States. It came in the same year as the deaths of Herbert Huncke, who coined the term "beat," and poet Allen Ginsberg, one of the movement's most prominent voices and the author of the generation's non-musical anthem, "Howl" (via The New York Times). 
While Burroughs' legacy lives on in still-popular films and his remaining novels, the last film adaptation of his work was "Naked Lunch" in 1991. Directed by body-horror auteur David Cronenberg, the film weaved Burroughs' novel together with the author's autobiographical accounts, receiving kudos from Burroughs in his usual steely manner. "I thought it was quite . . . quite all right," the writer told Ginsberg in a candid interview (via Sensitive Skin Magazine). "The use of all the biographical material became part of a bizarre surrealist structure," Burroughs told Ginsberg, before revealing that Cronenberg didn't want him to appear in the film. 
To this day, "Naked Lunch" remains one of the author's most prolific works. However, there's a chance the surrealist drama will be usurped by a more tender, intimate project. With his remains buried beneath the grounds of Bellefontaine Cemetery in his birthplace of St. Louis, Missouri (via Find a Grave), the world will soon get to witness  one of the writer's more controversial and frequently banned works on the big screen, this time starring Daniel Craig, the most recent holder of James Bond's license to kill. 
A Queer adaptation is in the works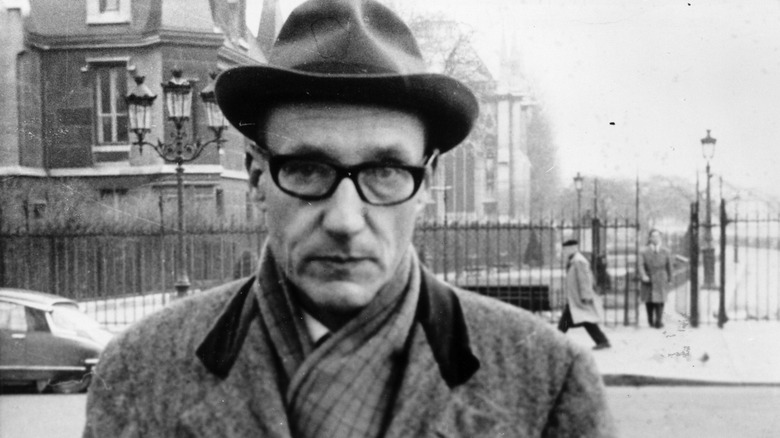 Evening Standard/Getty Images
The famous "Naked Lunch" was widely banned, of course, leading to an obscenity trial in Massachusetts (via Banned Books Awareness), but the upcoming adaptation is of a William S. Burroughs book that is equally as provocative and potentially polarizing — "Queer."
"Queer" was first published in 1985, though according to Publishers Weekly, it was actually written a good three decades earlier. The book is a semi-autobiographical saga of Burroughs' exploration of the Mexico City expatriate bar scene in the early 1950s. As originally written, it was a sequel to Burroughs' "Junkie." Described as discomforting by The New York Times, the outlet went on to suggest that the book is "neither a love story nor a tale of seduction but a revelation of self-protective rituals of communication that substitute for contact in a hostile or indifferent environment." "Queer" stands out as a must-read for fans of Burroughs who want to gain deep insight into the author's early days. 
Deadline says that Daniel Craig is slated to play William Lee, Burroughs' fictionalized version of himself and the novel's protagonist. Craig is no stranger to dramatic roles, having lent his talents to the chilling "The Girl with the Dragon Tattoo" and brooding "Road to Perdition." Set to direct is Luca Guadagnino, who previously earned an Oscar nomination for best director for "Call Me by Your Name" and has since worked on films such as the supernatural thriller "Suspiria." 
Luca Guadagnino will direct Queer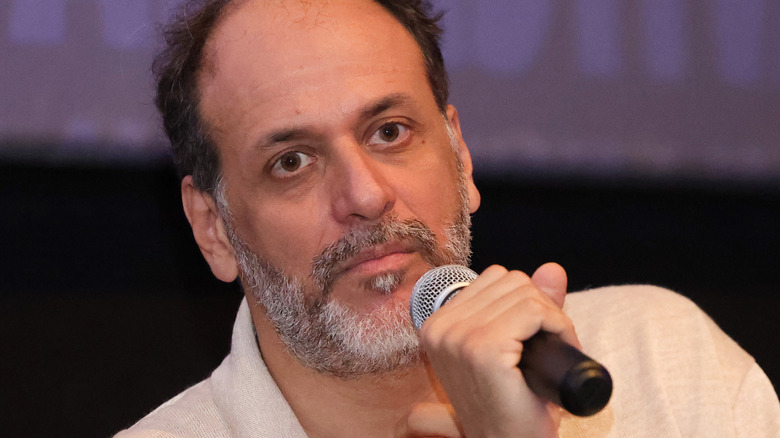 Tim P. Whitby/Getty Images
According to Deadline, Luca Guadagnino is currently raising funds to film "Queer," which centers on Lee's adventures in Mexico and his romantic pursuit of a character named Allerton, based on a Navy veteran friend of Burroughs named Adelbert Lewis Marker, who died one year after Burroughs in 1998. Guadagino is no stranger to bringing books to the big screen, with "A Bigger Splash," "Melissa P.," and the recently released "Bones and All" all being adaptations of literary works. 
The script will be written by Justin Kuritzkes, who has previously worked with Guadagino on the sports-themed rom-com "Challengers," set to come out in 2023. It remains to be seen just how faithful Guadagino's film is to Burrough's controversial novel and if it will also fold "Junkie's" narrative into the adaptation. Prior to Guadagino roping Craig in for the controversial flick, Steve Buscemi was interested in bringing "Queer" to cinemas. A 2011 report from Vulture reveals that the director was circling "Prometheus" actor Guy Pearce and "Boardwalk Empire" standout Kelly Macdonald for the film. As interesting as that would have been, audiences must surely be curious to see how Craig fares in a dramatic role post-"No Time To Die," his last James Bond outing.