Fans Are Loving Annie Potts' Meemaw More Than Ever After Young Sheldon Season 6 Episode 8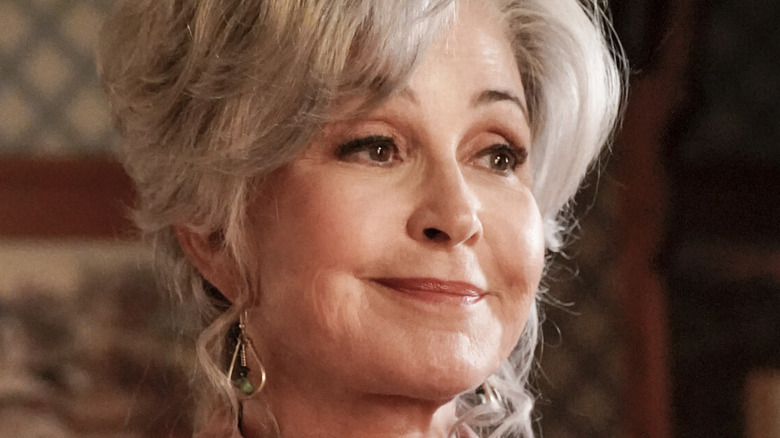 Robert Voets/2022 Warner Bros. Entertainment Inc.
The prequel format of "Young Sheldon" allows the series to further develop minor characters we were briefly introduced to on its parent show, "The Big Bang Theory." This includes Sheldon's (Iain Armitage) twin sister Missy (Raegan Revord) and older brother Georgie (Montana Jordan), as well his no-nonsense grandma Connie Tucker, aka Meemaw (Annie Potts). In his Texan home, a pubescent Sheldon navigates life and adolescence after he enrolls at college, resulting in several entertaining episodes. 
Sheldon's latest adventure finds the titular brainy scientist in between a rock and a hard place. In Season 6 Episode 8 "Legalese and a Whole Hoo-Ha," he hammers out the legal details of his new money-making cataloging program for the university. With possible profits on the horizon, everyone wants a piece of the pie in an episode that highlights the consequences of greed. While Sheldon stresses over his new financial venture, his Meemaw Connie faces off in a moral battle of her own featuring the cheesy Pastor Jeff (Matt Hobby).
After the pastor and church's judgmental treatment of the Cooper family, viewers are unanimously annoyed by the enthusiastic priest. The church collectively shuns the entire family and fires Sheldon's mother/Meemaw's daughter Mary (Zoe Perry), after Georgie and Mandy (Emily Osment) had a baby out of wedlock. This led to Meemaw and Mandy's hilarious feud with Pastor Jeff and other hypocritical members of the conservative congress, which fans absolutely loved. 
Fans rejoice as Meemaw stands up to Pastor Jeff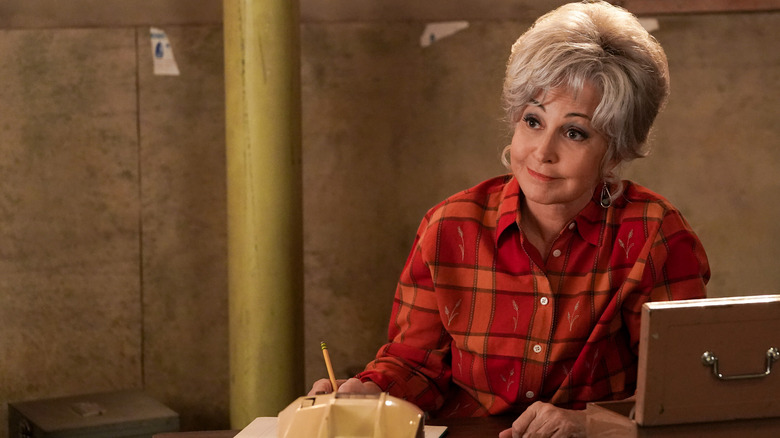 Adam Rose/CBS
It all starts with a VHS copy of the racy 1992 film "Basic Instinct" and ends with Meemaw landing the ultimate checkmate. A seemingly concerned wife creates a snowball effect that leaves Meemaw and Mandy heatedly engaging with protesting members of the community, especially Pastor Jeff. His righteous actions cover his surprising rentals, which Meemaw and Mandy unearth together in the very end. This turn of events left fans excitingly tweeting their reactions and love for Annie Potts alongside another lively episode of "Young Sheldon."
It appears fans have been waiting for Pastor Jeff to get his comeuppance with several relishing in Meemaw's reveal of his family's embarrassing rental history. One particular fan, @bugsme012, delighted in the episode's final scene, writing, "MeeMaw is awesome!! She got Jeff by the shorthairs!" followed by appropriate crying-laughing emoji. Another fan, @mylesspike86, dropped a number of references to another film. "Meemaw gave Pastor Jeff #DirtyDancing! #YoungSheldon #NobodyPutsBabyInACorner," they wrote, adding a dreamy gif of the leading couple. A third Twitter user, @TonyaR18, cheekily wrote, "Aw, I kinda wanted to see Meemaw, er, explain things to Pastor Jeff" with a grinning emoji at the end.
Potts' comedic chops and expert delivery contribute to her status as a fan favorite, which @NaiNai1958 perfectly summarized. "This episode was everything love me some meemaw Annie Potts," they gushed. Her standout performance made this episode, as well as Meeemaw's well-deserved exchange with Pastor Jeff, an exceptional viewing experience.