The Conners Fans Are Troubled Over Jane Curtin And Katey Sagal's Age Difference After Season 5 Episode 10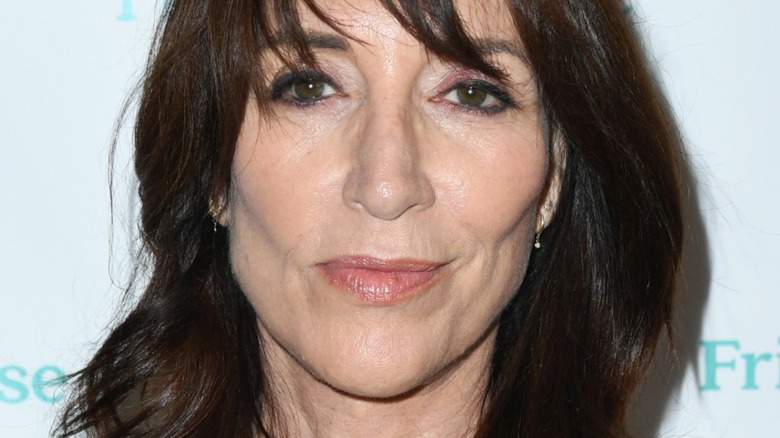 Jon Kopaloff/Getty Images
Contains spoilers for Season 5, Episode 10 of "The Conners"
In the 1970s and 1980s, Jane Curtin and Katey Sagal became two of the most influential women in comedy. Curtin first rose to fame for numerous roles as a cast member on "Saturday Night Live" before transitioning to parts in movies and another starring role on TV in "3rd Rock From the Sun" in the 1990s. Sagal is memorable to many for her turn as Al Bundy's wry, observant, and consistently farcical wife Peg in the '80s small screen hit "Married... with Children." Both actors would branch out into more serious and dramatic parts later in their careers, but their on-screen pairing as mother and daughter would prove to be hysterical — if a bit odd — in the 5th season of "The Conners."
When it comes to sitcoms, certain suspension-of-disbelief moments can often make for hilarious comedy. When viewers are asked to accept something so unbelievable and illogical that the sight of it becomes absurd, this can become comedy gold. This can happen when actors are too old for a role or too young when compared to a similarly aged parent or child. This is exactly what fans of "The Conners" are finding troubling about the real-life age difference between Curtin and Sagal following Season 5, Episode 10 of the show, titled "The Dog Days of Christmas."
Fans are pointing out how Jane Curtin is only 7 years older than her on-screen daughter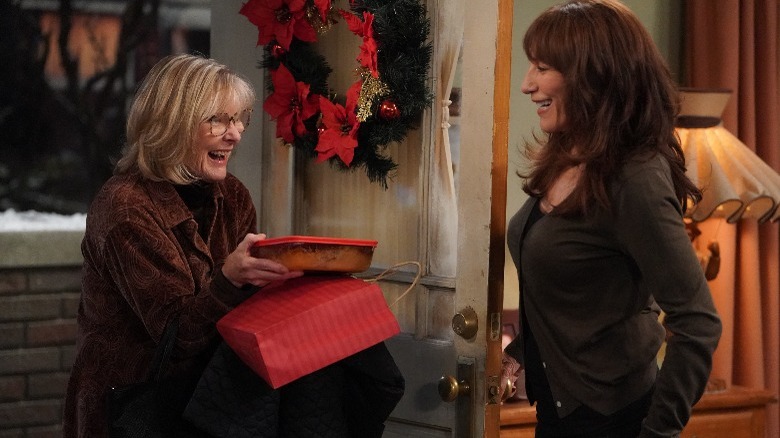 Eric McCandless/ABC
Fans have been quick to pick up on the casting of Jane Curtin as Louise Conner's mom Doris despite how good she and Katey Sagal are in their respective parts. On Twitter, @theaterlover1 pointedly asked, "In what universe is Jane Curtin old enough to be @KateySagal's mother? #TheConners." On the show's subreddit page, u/ricky_lafleur put all of the confusion into context by writing, "How old are Louise and her mother supposed to be? Jane Curtin is not quite six and half years older than Katey Sagal. Dan is old enough to have at least one great-grandchild. l don't recall a fuss over his and Louise's age difference like there was between Jackie and Neville. Katey is easily old enough to be Nat Faxon's mother." 
Aging in Hollywood is not something Curtin obsessed over, as she revealed to Parade Magazine in 2021. When asked why she thought she was getting interesting parts at her age, she replied, "I have no idea. Maybe it's because I've never expected to have certain kinds of parts. I don't see myself as one thing, so I've never been insulted when I've been offered a part." The actress then mentioned that she once read about an actress –  who she did not name — complaining about being only 40 years old and already getting offers to play grandmothers on-screen. "There are grandmothers who are 40," Curtin added, noting that her lack of vanity compared to her peers keeps her grounded.