Modern Family's Julie Bowen Had A Stressful Experience On The Price Is Right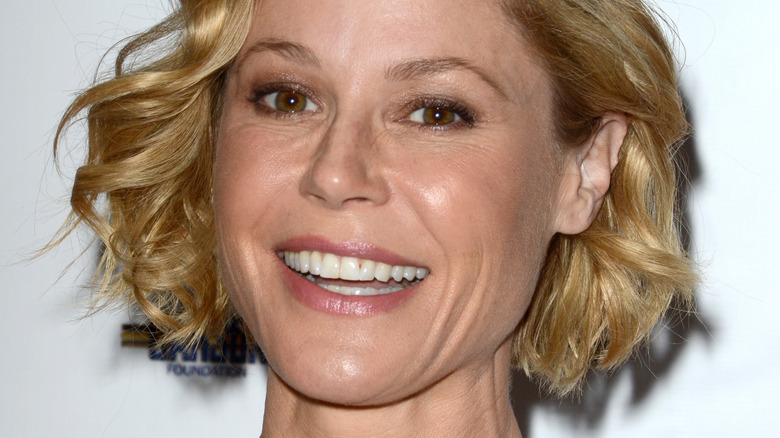 Kathy Hutchins/Shutterstock
At 51 seasons, "The Price is Right" is easily one of the longest-running game shows in the history of television. Even after so many episodes, the show manages to send its contestants into convulsions, including the celebrity ones. For proof, look no further than "Modern Family" actor Julie Bowen, who appeared on the show and compared it to a life-or-death situation.
"It's incredibly anxiety-producing. I've been shouting and jumping for the last hour," Bowen told Entertainment Tonight after filming her episode, which aired in February 2017. The episode took place as part of Celebrity Charity Week, in which celebrities played along with contestants. The show then matched their winnings dollar for dollar and sent the money to charities that the celebrities had selected. Other celebrity contestants included Jack Black, Jane Lynch, Wilmer Valderrama, and Chris O'Donnell. Bowen, who chose Planned Parenthood as her charity, found the entire process stressful. 
Bowen shouted and jumped for an hour during filming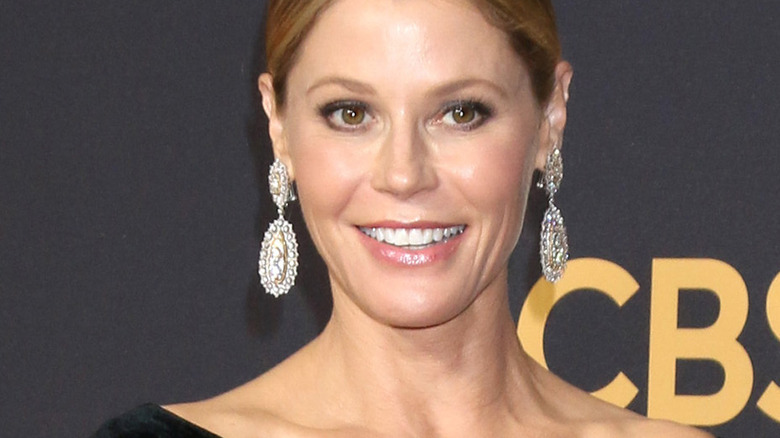 Kathy Hutchins/Shutterstock
Speaking with Leanne Aguilera of Entertainment Tonight, Julie Bowen described the "Price is Right" filming process. "It was stressful," Bowen said. "When you're picking between a two and a three, and the difference [is] between someone winning a car or not winning a car? Oh my gosh! I need to rest. I need to rest now!"
Host Drew Carey took no issue with Bowen's enthusiasm and claimed it was part of the whole process. He told Entertainment Tonight that "The Price is Right" looks for people who are naturally happy and excited when playing the games on the show. Ultimately, Bowen was happy with her stint on the game show and felt that she had put her shopping skills to good use. Bowen also mentioned that she had a chance to help a contestant win their respective game, which gave her a new perspective on "The Price is Right." 
Bowen had several reasons for supporting Planned Parenthood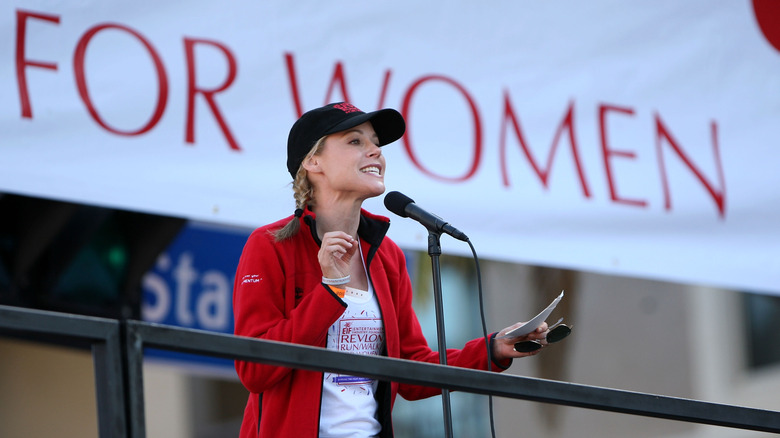 Valerie Macon/Getty Images
In her chat with Entertainment Tonight, Julie Bowen explained why she picked Planned Parenthood among the different charity options for her appearance on "The Price is Right." 
"Planned Parenthood, it's just really important," she said. "It is health care for men and women, and it is low-cost, and it is so important, and it is not just something to be vilified. It is something to be supported, so I am 100% in favor."
By supporting the reproductive healthcare provider, Bowen placed herself on a long and illustrious list of celebrities who have put their weight behind the organization. In May 2022, 160 artists, including Ariana Grande, Billie Eilish, Megan Thee Stallion, and Miley Cyrus, put out a full-page ad in The New York Times as a way to support Planned Parenthood's #BansOffOurBodies campaign prior to the U.S. Supreme Court overturning Roe v. Wade.
To read more about Planned Parenthood or to donate to the organization, you can check out their website here.