Blue Bloods Fans Have Strong Opinions About Frank's Decision To Go Off The Radar In Season 13's Premiere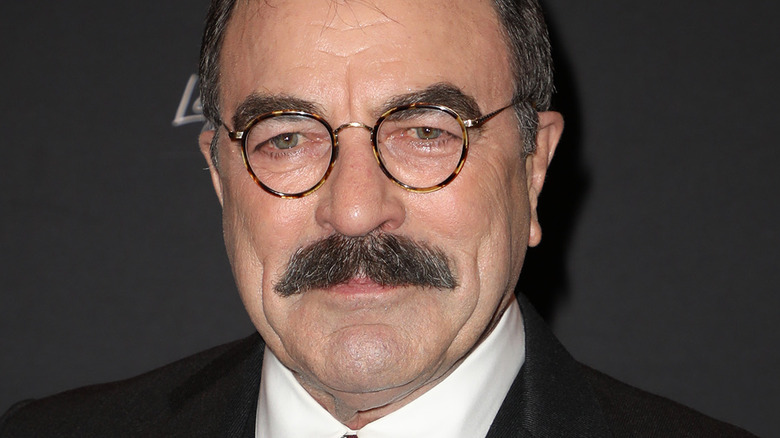 Alexander Tamargo/Getty Images
CBS' Friday night drama "Blue Bloods" follows the Reagan family, all of whom maintain careers in law enforcement. Headed by Frank Reagan (Tom Selleck), a police commissioner, his eldest son Danny (Donnie Wahlberg) is a detective, his only daughter Erin (Bridget Moynahan) is an assistant district attorney, and youngest son Jamie (Will Estes) is a sergeant. The drama focuses on the variety of issues affecting police officers and those working in legal professions. It has been reliable in the Friday night time slot, and even though it doesn't do well with younger demographics, it's still maintaining a sizable audience despite being on the air for more than a decade (via Cinema Blend).
But as any viewer will tell you, "Blue Bloods" is a story about a closely bonded family, with Frank as the cement that holds them together. Within the show, Frank is thought of quite heroically. Before his time in law enforcement, he served in the Marines, survived attempted assassinations, and even saved lives on 9/11 (via CBS).
It's because of this heroism, and Frank's undying love for his family, that some fans found his behavior in the Season 13 premiere to be at odds with everything we understand about his character and what he values.
Fans of Blue Bloods questioned why Frank would go off-grid without his cell phone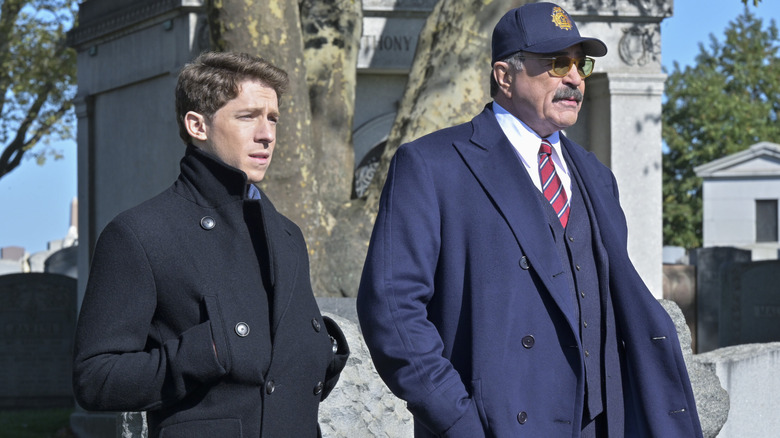 John Paul Filo/CBS
In the Season 13 premiere, Frank went on an assignment with Archbishop Kearns without his cell phone. In the midst of this, his son Jamie was shot while on a domestic violence case (via TV Insider).
Many loyal viewers of the show believed this was out of character for Frank, an important man in law enforcement who needs to be reachable at all times. On Reddit, u/Yougotredditonyou started a post to initiate this conversation. "Frank would never, NEVER, leave the house without some way to contact his family. He's got two kids and a grandson on the job, an elderly father, and is the single most sought after man in the city in the event of a terror attack. There is just no way he would go off the radar," they wrote.
Most respondents agreed. "I agree. Frank ... would have taken his cell phone and left the ringer off so he could glance at it in case there WAS an emergency," said u/RosieBuddy. U/Visual_Character added that it was fortunate it was one of Frank's own family members who was shot, given that it could have been a bigger catastrophe if it was another police officer on the job that he didn't show up for. U/Rainyday2022 even questioned the quality of the writing.
Still, the episode wasn't without its high points. U/Navitach noted one highlight of the episode when Jamie left the hospital and was saluted by the other officers.