CSI Star Jorja Fox Names Sara As Her Favorite Character In Her Entire Career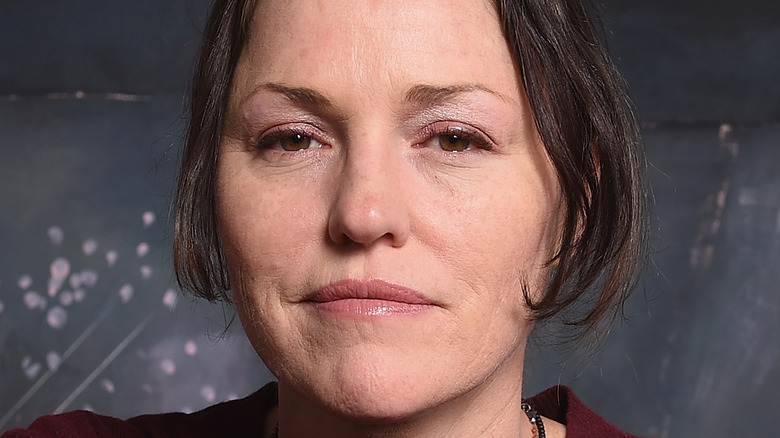 Fred Hayes/Getty Images
The "CSI" franchise has had incredible longevity since it premiered its first show back in 2000. The original series, "CSI: Crime Scene Investigation" ran for 15 seasons on CBS, which is obviously an incredible feat for any show to reach, though perhaps not altogether surprising for a case-of-the-week police procedural at the height of the genre's popularity. This led to a collection of spin-off shows that found similar success, as well as an eventual sequel series in "CSI: Vegas," which brought back original cast members William Petersen and Jorja Fox as Gil Grissom and Sara Sidle respectively.
Fox and Petersen were central actors throughout the first nine seasons of the original show before departing from the main cast and returning occasionally. In fact, the show was often subject to big casting shakeups, especially as it approached its conclusion. However, the duo returned for the series finale, which was — at the time — a swan song for the long-running crime drama. And while Fox had other high-profile roles both before and after her time on the series, she still credits Sara as the best character she has ever played.
Fox says she would never get sick of playing Sara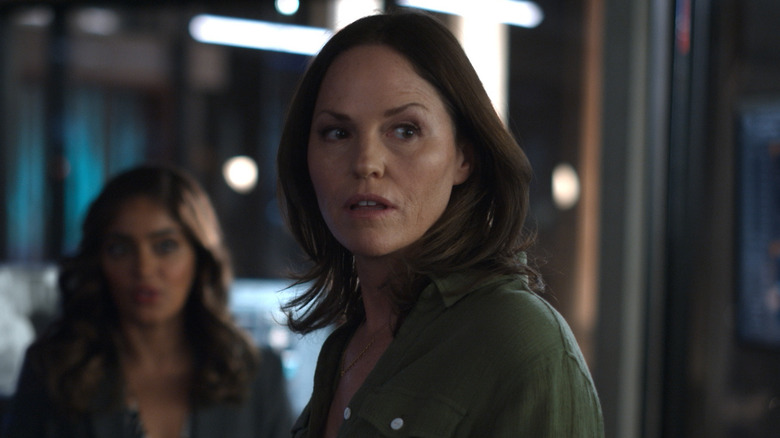 CBS
During an interview with Parade published in November 2021, Jorja Fox talked about coming back to the role of Sara for "CSI: Vegas" while reflecting on her time as the character in the original series. As it turns out, the character is actually one of the actress' favorite roles to play, and she could never imagine herself growing tired of tapping into that particular well.
"Well, it was a total surprise; I never really thought that we would ever revisit the show," Fox said. "I really thought that it was a book that had closed that had had many, many chapters, and we had such an amazing sendoff. I was a little nervous. I was like, 'Do we want to pull Sara and Grissom out of paradise? Who gets that kind of an ending?' And then, of course, Sara obviously is my favorite character that I've ever played. I would never, ever tire of being Sara."
Fox's return to "CSI: Vegas" would be short-lived, however, as what was believed to originally be a limited series was renewed for a Season 2 without the involvement of Fox or Petersen (per Deadline). Still, it's clear that Fox has a lot of love for the Sara character, and in a world where crime procedurals like "CSI" and its ilk are seemingly eternal entities, it doesn't seem unlikely that she could return once more in the future. In the world of Hollywood, nothing is ever permanently off the table.