Fuller House Finds Its New Showrunners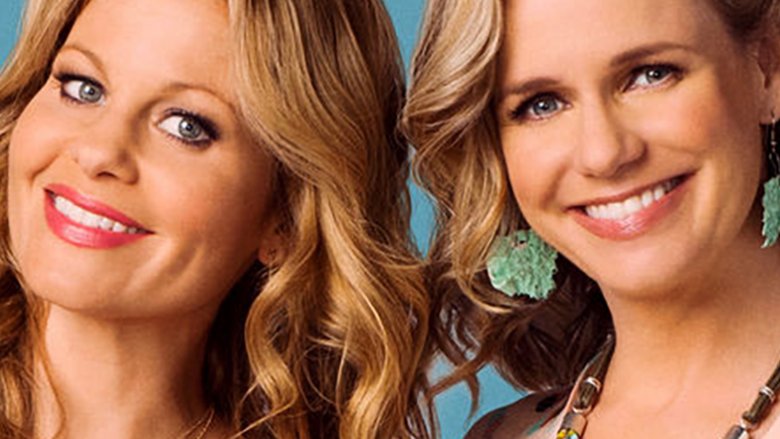 Netflix
These two are now calling Fuller House their creative home. 
Netflix has tapped Steve Baldikoski and Bryan Behar as the new showrunners and executive producers of the streaming site's hit comedy series Fuller House. The two will take the reins for the upcoming fourth season of the show (Deadline). 
The pair, who have worked as co-executive producers on the spinoff series since its launch in 2016, replace former showrunner Jeff Franklin, who was fired in February amid allegations that he was verbally abusive to staffers, made inappropriate statements about his personal, regularly brought women he was either in a relationship with or romantically/sexually involved with to the set and granted them small roles in episodes of Fuller House. 
Baldikoski and Behar previously served as co-executive producers for the television series Kirstie, Save Me, 8 Simple Rules, and The New Adventures of Old Christine. They also acted as consulting producers for Jennifer Falls and Last Man Standing, as well as other shows. 
This news comes just one month after Netflix officially renewed Fuller House for a fourth season. The new batch of episodes will pick up where the shocking season three finale left off, after Kimmy Gibbler (Andrea Barber) told her younger brother Jimmy Gibbler (Adam Hagenbuch) and Stephanie Tanner (Jodie Sweetin) that she would be their surrogate. 
Outside of Kimmy's pregnancy, season four will also see original Full House characters Danny Tanner (Bob Saget), Jesse Katsopolis (John Stamos), Rebecca "Becky" Donaldson-Katsopolis (Lori Loughlin), and Joey Gladstone (Dave Coulier) make the move back to San Francisco. Nicky and Alex (Blake and Dylan Tuomy-Wilhoit, respectively), Jesse and Becky's ditzy but delightful twin sons, and Joey's family join the crew, who are all guaranteed to shake up D.J. Tanner-Fuller's (Candace Cameron Bure) life in a major way. 
Michael Campion, Elias Harger, Scott Weinger, Juan Pablo Di Pace, Soni Nicole Bringas, John Brotherton, Adam Hagenbuch, and Ashley Liao also star in Fuller House. 
Here's the plot summary for the series: "In a continuation of Full House (1987), D.J. Fuller is a mother of three young boys and is a recent widow. D.J.'s sister Stephanie, her best friend Kimmy, and Kimmy's teenage daughter all move in to help raise her sons. The house is now a lot fuller."
No release date has been announced for Fuller House season four.