Why Chicago Fire's Jake Lockett Gave Up A Career In Aerospace Engineering To Become An Actor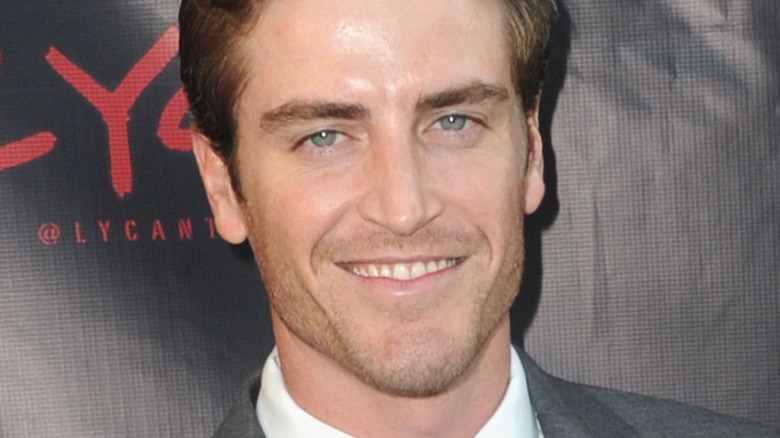 Albert L. Ortega/Getty Images
"Chicago Fire" newcomer Jake Lockett ditched a very different gig before falling into life as an actor and, eventually, being cast as firefighter Sam Carver on the hit show. But the truth is Lockett's not alone in coming to the series from an unlikely life situation. Other regulars who ended up starring in the One Chicago franchise can name a wide range of unexpected former pursuits in their pre-fire days, from singing in an Australian boys choir to working construction jobs in Hawaii, attending Julliard, and studying anthropology (per OSSA via YouTube).
Joining the Firehouse 51 team in the Season 11 debut episode as a new arrival with a bit of a chip on his shoulder and a vague backstory, Sam Carver's past life includes attending the training Academy with fellow firefighter Stella Kidd (Miranda Rae Mayo), and she's not all that excited to see him. But after complaining to Chief Boden (Eamonn Walker) about how Carver will be a problem, Boden tells her maybe she can be the kind of strong leader the newbie needs. As one of the freshest new faces on "Chicago Fire," fans may be interested to know how Lockett decided to bail on his former out-of-the-world career before turning his attention to acting.
Lockett left his aerospace job for the freedom of being an actor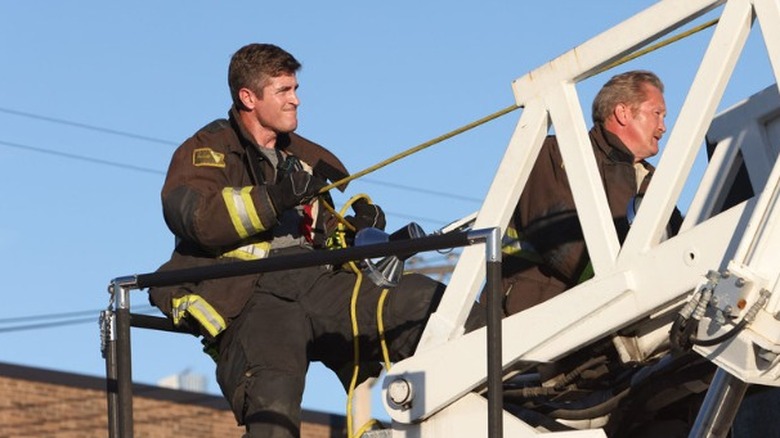 Adrian S Burrows Sr/NBC
Interviewed on the Meet Us At Molly's podcast about why he decided to explore acting as a career, Jake Lockett said his first taste of theater life came when he was cast as the reverend in "The Importance of Being Earnest" in college. But he says that after earning his aerospace engineering degree, he ended up in Seattle, and "I kind of got the itch to perform again."
Recalling that he was drawn to Seattle's artistic culture, he said, "I started out with open mics, playing music. And through that, just happened to come across an audition for a musical." After that, he continued, he began studying theater and turned away from the predictable routine of an aerospace job because, "In a certain way [that] was absolutely imprisoning for me, I hated that feeling. I don't want to know what's happening tomorrow." The "Chicago Fire" star then concluded that precisely because of its uncertain nature, acting appealed to him due to the simple fact that "We could be doing something totally different tomorrow, [and that} is really freeing."