The Sex Lives Of College Girls Fans Are Divided Over Leighton And Tatum's Romance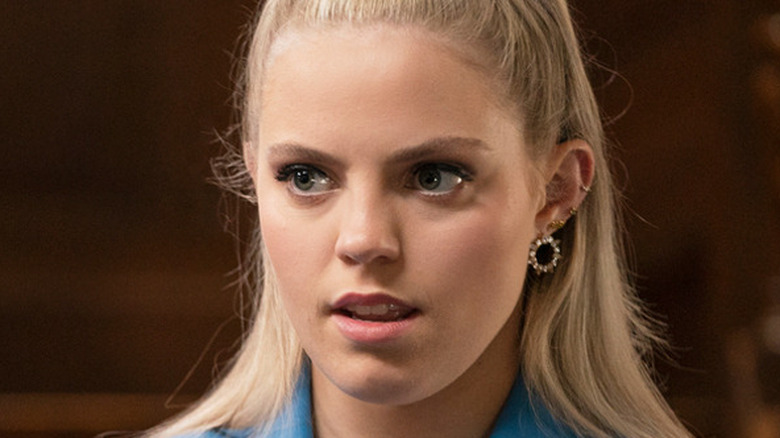 Katrina Marcinowski/HBO Max
When it comes to female-centric entertainment, HBO has had its finger on the pulse for decades. From the network's trailblazing series like "Sex and the City" and "Girls" to more modern, inclusive efforts like "Insecure" and "I May Destroy You," there is no shortage of content aimed at the female demographic on HBO.
With its diverse, multicultural cast, "The Sex Lives of College Girls" falls into the category of more modern offerings, and its inclusivity is definitely among the show's key strengths. As in "Community," the many differences between the central characters of the series give the writing some meat while also helping to break down stereotypes along the way.
Of course, as is common for any beloved series, when a fresh romance comes along to spice things up on "The Sex Lives of College Girls," it can split fans on whether they think the pairing will ultimately work. As social media reactions clearly show, this seems to be the case with Leighton (Reneé Rapp) and Tatum's (Gracie Dzienny) new romance.
The fan base seems split on enjoying the pairing and waiting for more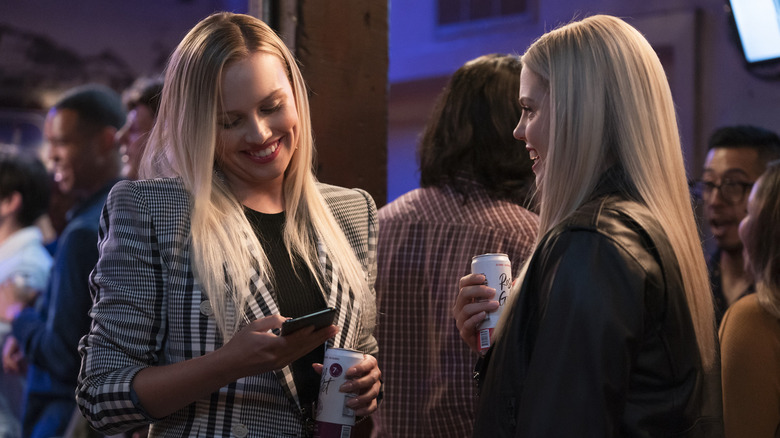 Katrina Marcinowski/HBO Max
Following the drop of the two latest episodes on HBO Max, fans of "The Sex Lives of College Girls" have taken to social media to discuss the romance between lookalikes Leighton and Tatum in the series. "I love Leighton and Tatum together! ... The way Tatum looks at Leighton and how cool she was with Leighton not being out yet," tweeted @AnjelicaBenjam, referencing how Leighton isn't openly out to most of the characters on the show.
@CalliopeWannabe doubled down on this take excitedly, tweeting: "LEIGHTON and TATUM HOLY S*** THAT'S AMAZING I LOVE." While there definitely seems to be a lot of enthusiasm about the budding relationship, other fans of "The Sex Lives of College Girls" were a little unsure about the romance between Leighton and Tatum.
"The way Tatum glances at her and how Leighton looks positively giddy when they're making out, maybe I can overlook the twindencies," tweeted @rootscanary. As mentioned above, the two characters do look a lot alike, which seems to be bothering some viewers a bit as the two grow closer.
"I was a bit reluctant about Tatum and Leighton first cause I am more of a '[opposites] attract' kinda ship but the chemistry seems really strong so we'll see," tweeted @san_da_lias in a similar vein. While many fans are still on the fence regarding Tatum and Leighton's burgeoning relationship, for the most part, it seems like viewers are into it — though we'll have to keep watching to see if it's ultimately meant to be.