Apple TV's Firebug - What We Know So Far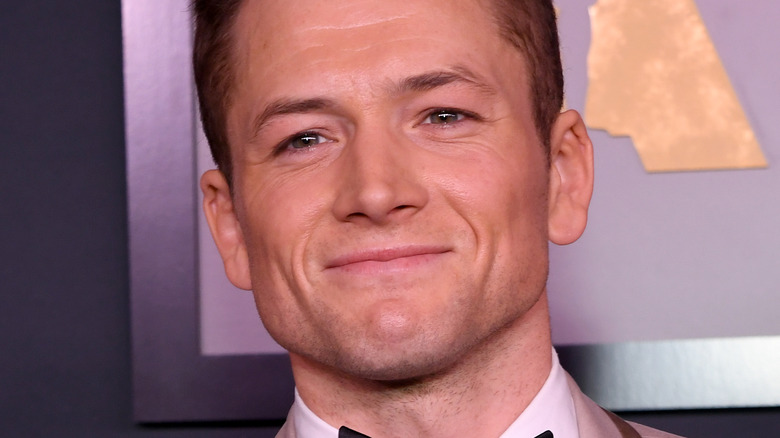 Jon Kopaloff/Getty Images
Apple TV only just launched in November 2019, and it's already given us dozens of critically acclaimed movies and TV series, from comedies like "Ted Lasso" to dramas like "The Morning Show" and "Severance." So far, one of its biggest successes has been "Black Bird," the true crime miniseries that stars Taron Egerton. In it, Egerton plays Jimmy Keane, as a morally conflicted drug dealer who's forced to cozy up to a convicted serial killer named Larry Hall (Paul Walter Hauser) to coax a confession out of him. Anyone who enjoys a suspenseful true crime series, especially one set in a prison, should definitely check it out.
It's no wonder that "Black Bird" is currently 97% Fresh among the critics and 95% Fresh among the fans on Rotten Tomatoes. With a track record like that, it's not exactly a surprise to hear today's news. Today, Deadline reported that Egerton and Lehane are teaming up for another series on Apple TV called "Firebug." Here's everything we know about the upcoming project.
What is the release date for Firebug?
taniavolobueva/Shutterstock
"Firebug" doesn't yet have a release date, nor does it even have its own Wikipedia page, so it's still early in the process. Still, we can make an educated guess about its release window based on previous similar projects.
For example, "Black Bird" was first announced in January of 2021 (per Variety)–at the time, it was called "In with the Devil." Like "Firebug," "Black Bird" is also produced by Imperative Entertainment–more on them below. "Black Bird" then premiered on Apple TV on July 8, 2022. Altogether, that's a turnaround time of about 18 months. If "Firebug" follows a similar production timeline, that would mean it would premiere some time in May or June 2024.
Of the many shows Apple coming soon to Apple TV, only a few have premiere dates set, and the latest of those are for "Sharper" and "Hello Tomorrow!," both of which will premiere on February 17, 2023 (via Apple). So, the schedule is wide open.
What is the plot of Firebug?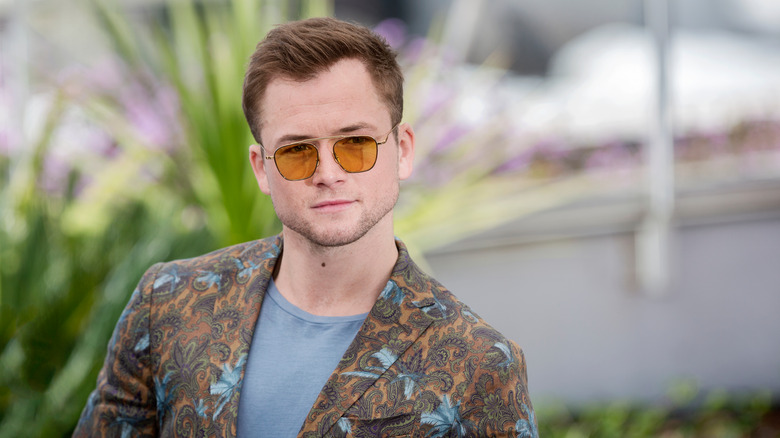 Andrea Raffin/Shutterstock
Just like "Black Bird," "Firebug" will be a fictionalized version of a true crime story. Unlike "Black Bird," which was based on a book, "Firebug" will be based on a podcast of the same name that was produced by Crime Story Media and produced by Kary Antholis, who also serves as executive producer on the TV series.
As reported by Deadline, "Firebug" will tell the story of American serial arsonist John Leonard Orr. Orr started his career as a firefighter and then became an arson investigator for the Glendale Fire Department, near Los Angeles. Along the way, Orr's fascination with fire led to him becoming an arsonist himself. Orr would often use homemade timed incendiary devices to set fires in crowded areas like supermarkets. Typically, he would first start a smaller fire in a nearby field to lure firefighters away, and then set a bigger blaze in a more populated area. Orr set a series of fires across the Los Angeles area from the mid-1980s to the early 1990s, and he was often called upon to investigate them himself. His crimes killed four people, cost tens of millions of dollars in damages, and earned him nicknames like "The Pillow Pyro," "The Frito Bandido," and "the coin-tosser."
Who is in the cast of Firebug?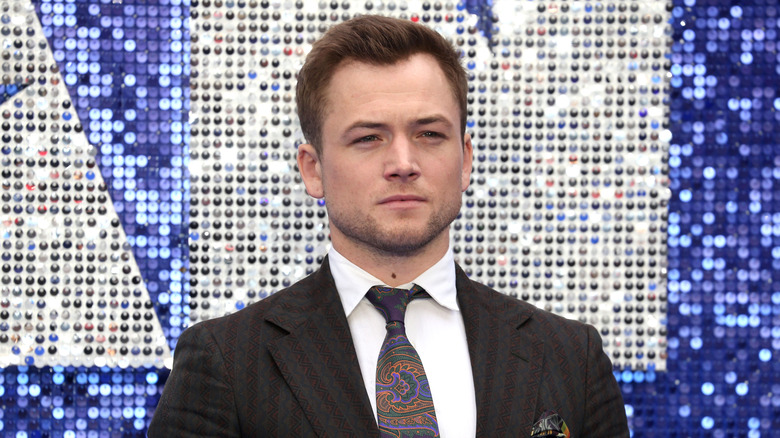 Fred Duval/Shutterstock
So far, only Taron Egerton has been announced for the cast of "Firebug." He'll be playing John Leonard Orr. The other main character is a "troubled detective" who's tasked with investigating Orr's crimes, but more details about that character are unavailable at this point.
For Egerton, it's a similarly complicated role to the one he played in "Black Bird." In "Black Bird," Egerton played a morally gray drug dealer who had no choice but to help take down a serial killer. Now, he'll be going in the opposite direction: starting off as an upstanding citizen but then devolving into a criminal.
Before "Black Bird," Egerton was mostly known for playing Gary "Eggsy" Unwin in the first two "Kingsman" films, "Kingsman: The Secret Service" and "Kingsman: The Golden Circle." After that, he starred in the Elton John biopic "Rocket Man," for which he won a Golden Globe for Best Actor in 2019.
Who is writing and producing Firebug?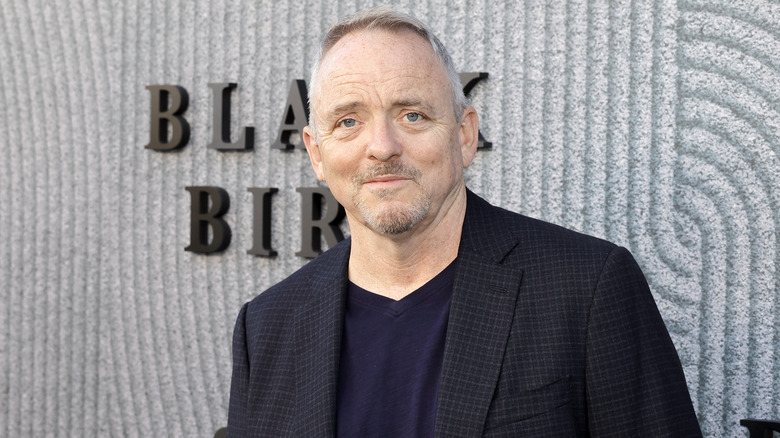 Kevin Winter/Getty Images
Like "Black Bird," "Firebug" will be adapted for TV by Dennis Lehane. He's a bestselling author who's written novels like "Mystic River," "Gone Baby Gone," and "Shutter Island," all of which have been turned in to feature films. He's also written for TV shows like "The Wire," "Boardwalk Empire," and "Mr. Mercedes."
Also like "Black Bird," "Firebug" is a production of Imperative Entertaiment. "Firebug" will be the fourth collaboration between Imperative and Apple, with the other two being the upcoming Martin Scorsese series "Killers of the Flower Moon" and the upcoming film "The Wager." Imperative's Dan Friedkin will be serving as executive producer.
Rounding out the executive producer ranks are Egerton, Richard Plepler, Kary Antholis, and Marc Smerling. Plepler is the former chairman and CEO of HBO who signed a five-year development deal with Apple in 2020 (per Deadline). Antholis founded Crime Story Media in 2019 after serving as President of Miniseries and Cinemax Programming at HBO (via Crime Story Media). Smerling is an Emmy-winning and Academy Award-nominated filmmaker who produced the iconic 2003 documentary "Capturing the Friedmans" (per IMDb).
At this point, no directors have yet been announced.