Guillermo Del Toro Was Enchanted By The Original Pinocchio For An Odd Reason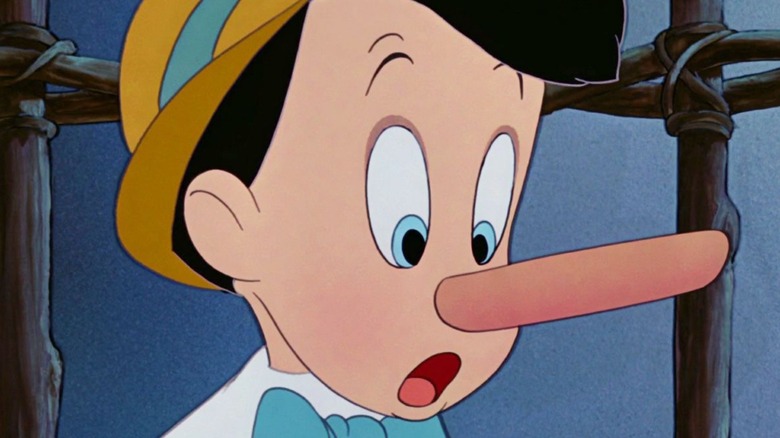 Disney
Trying to describe the filmography of Guillermo del Toro can be difficult thanks to the visionary's penchant for moving in and out of tones and genres. The Mexican filmmaker shares this unique trait with fellow countryman Alfonso Cuaron, along with Ang Lee, Steven Spielberg, and a handful of other directors. His first three films upended the typical horror tropes viewers expect from vampires, monsters, and ghosts with "Cronos," "Mimic," and "The Devil's Backbone" respectively. With 2002's "Blade II" and 2004's "Hellboy," the horror and fantasy auteur turned his talents to big-budget genre films where action, fright, and humor became irresistible new del Toro details audiences could come to expect.
But with 2006's "Pan's Labyrinth," he returned to the niche filmmaking that defined the bold moves the filmmaker made in his early career. This Spanish-language horror/fantasy movie also depicted del Toro's fascination with the wonders (and horrors) of childhood. The feature went on to receive raves from both critic and audiences. The "Crimson Peak" director is once again returning to childhood themes — albeit in territory more familiar to audiences — with his own version of "Pinocchio." He has revealed that the most famous adaptation of the story, Disney's original animated feature, enchanted him ... but for an odd reason not many would associate with the family classic.
Guillermo del Toro says Walt Disney's Pinocchio captured how horrible childhood could be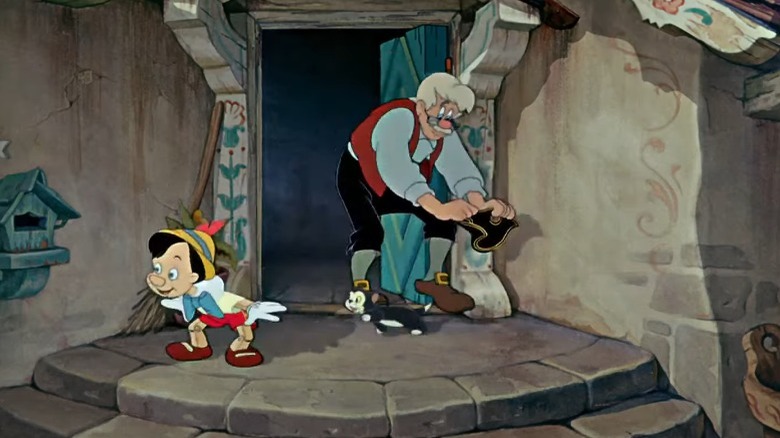 Disney
Walt Disney's "Pinocchio" can be frightening in certain moments, and this goes for the source material, "The Adventures of Pinocchio" by Carlo Collodi, as well. In an appearance on "The Tonight Show Starring Jimmy Fallon," Guillermo del Toro was asked by the host if he was inspired by the 1940 feature to make his own filmed version of the story. The director replied, "Yeah, I saw it with my mom. It was the second or third movie I saw with my mom. And I felt, that was the only movie, at that age, that captured how horrible childhood felt. And I was enchanted by that. I said, 'That guy gets me.'"
There are many possible interpretations as to why the filmmaker may feel that way about what is considered a definitive family movie. The animated feature depicts Pinocchio's yearning to be a real boy, which could suggest how some children wish to be like others around them due to peer pressure or ridicule. The "Nightmare Alley" director told USA Today that his "Pinocchio" is about things that hurt at both the kid and adult stages of life, which was a cathartic experience for him as he crafted the project. As seen with Ofelia (Ivana Baquero) in "Pan's Labyrinth," navigating the world as a child is not the greatest era of life for every single kid, as many like to recollect. It can be a horrible place at times.