Mike Evans' Mouth Got Him Recast On The Jeffersons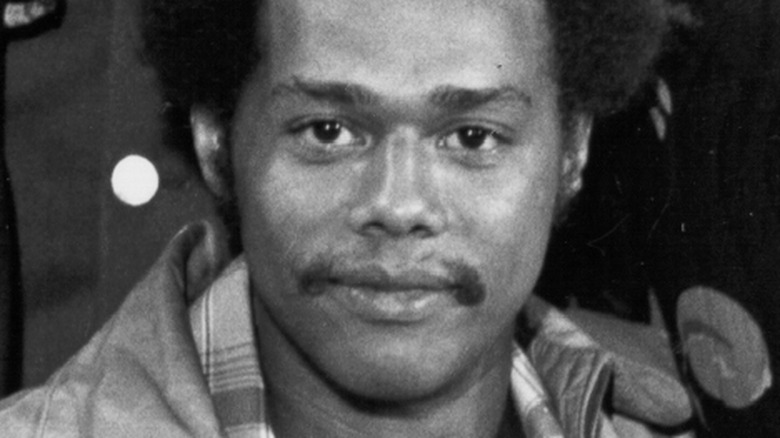 Michael Ochs Archives/Getty Images
When it comes to the best TV shows of all time, Norman Lear's "The Jeffersons" — which aired from 1975 to 1985 — can easily be found on most people's lists. Starring Sherman Hemsley and Isabel Sanford as George and Louise (Weezy) Jefferson, respectively, the long-running CBS series followed the couple's daily lives as a Black family who "moved on up" from Queens to Manhattan's affluent Upper East Side. The sitcom served as a spin-off to "All in the Family," with the Jeffersons being Archie Bunker's former neighbors. Several characters and actors made the permanent jump to "The Jeffersons" from its parent show. However, one of the most famous Jeffersons — Lionel, played by the late Mike Evans — didn't last more than a season before getting taken off the air, and the reason why is a bit controversial.
The story has long been that Evans, who helped create the show "Good Times," was going to leave "The Jeffersons" to focus his time and energy on the 1970s "Maude" spinoff (via BET). But reports have also circulated in recent years of another reason for Evans' departure, which center around something he said to Lear during a Christmas party.
Evans confronted and called out Norman Lear over not getting enough lines on The Jeffersons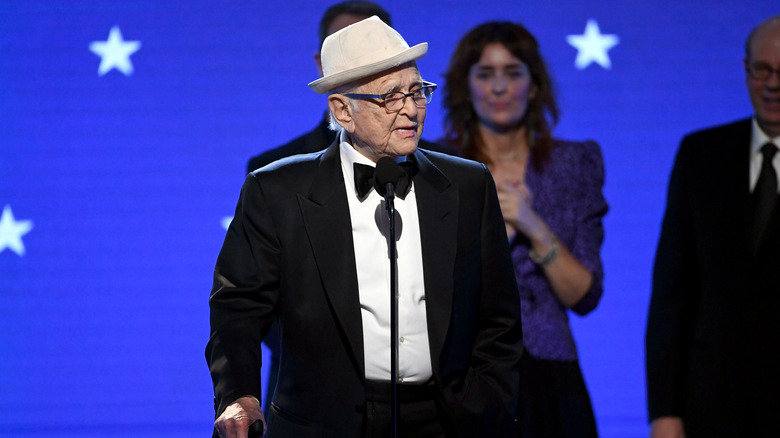 Kevin Winter/Getty Images
It's a claim that comes from "Good Times" star Jimmie Walker (via CheatSheet). According to him, Mike Evans confronted and called out Norman Lear at a Christmas party they were attending over the number of lines he was getting on "The Jeffersons." Walker told the Television Academy, "There's Norman Lear and [accountant] Alan Horn standing there. I'm there. And Michael Evans comes up and says, 'Hey Norman, it's getting a little crazy here, man. I'm one of the Jeffersons and you know, I was the first guy on any of your shows.'" 
Quoting Evans, Walker said "The Jeffersons" actor intensely told Lear, "'I was on 'All in the Family' and then here comes Sherman [Hemsley] and Isabel [Sanford] ... And they come on my show, okay? Now, you write a show for them, not me. I should be doing more on 'The Jeffersons.'" According to Walker, Evans went on to threaten Lear with his resignation. "'If I don't get more stuff on this show, I'm walking, man,'" Walker remembered Evans saying. 
In the end, Lear didn't take too kindly to Evans' demands. Walker recalled Lear asking Horn if there would be any issue with letting Evans out of his contract, to which Horn allegedly replied, "Absolutely not." Lear then turned to Evans and, according to Walker, said, "Okay, Michael, you're gone. Thanks." Luckily for audiences, the bad blood didn't last forever and Evans would eventually return to "The Jeffersons," beginning in Season 6.