Whatever Happened To Wad-Free After Shark Tank?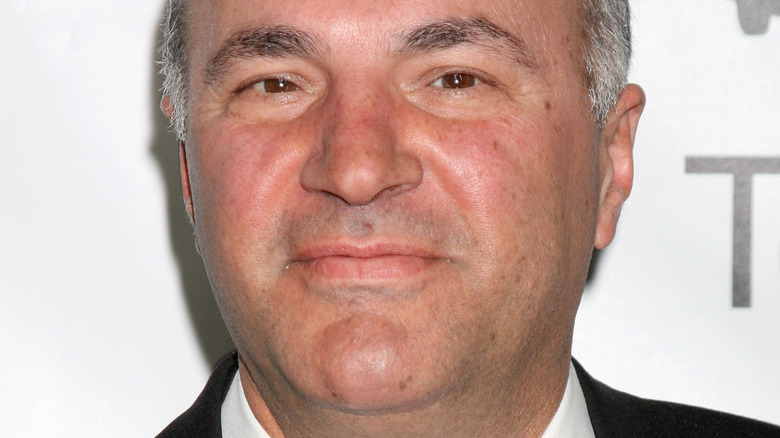 Kathy Hutchins/Shutterstock
We may receive a commission on purchases made from links.
Cyndi Bray had a uniquely harrowing story when she entered the glitzy TV boardroom of ABC's "Shark Tank." Standing before a panel of celebrity investors, Cyndi pitched her simple invention that would prevent "wads" of sheets from forming in laundry machines across America. The Wad-Free is a small, plastic-looking square that attaches to the four corners of your bed sheet to prevent it from tangling with clothes or other linens. As far as pitches go, some everyday inventions have gotten their start on "Shark Tank" and have shown the ability to break records for the show.
Cyndi came into the tank asking for $200,000 in exchange for 5% of Wad-Free. She was backed by impressive sales, attractive profit margins, and a bevy of qualifications and experience — the former business owner and MBA recipient quit her job in 2005 when her late husband developed a brain tumor. Though they were touched by her story, Mark Cuban, Robert Herjavec, and Daymond John pulled out, citing a lack of knowledge about Cyndi's industry and market. Kevin O'Leary made Cyndi a royalty deal — $200,000 for 10%, plus a cut of each unit until he made $1 million (as corroborated by Shark Tank Recap). Though Lori Greiner tried to compete with a brutal 25% offer, Cyndi ultimately went with Mr. Wonderful.
A genius, cost-saving product
Did Wad-Free change the laundry game? Wad-Free is still in business, and the product is available via its website and Amazon. On the "Shark Tank" portion of the site, the company speaks fondly about Cyndi Bray's experience on the show during Season 13 Episode 5, saying of their deal, "Given [O'Leary's] passion for saving consumers money and energy, its no surprise that Mr. Wonderful started a Shark fight to secure the deal with Wad-Free! Wad-Free joins Team Wonderful as a sustainability powerhouse." From the sound of that, it appears as though Bray successfully closed her deal after the show.
The Today Show mentioned Wad-Free in their "National Laundry Day" coverage, calling the product "genius." In August of 2022, HGTV praised the product in their "35 Best Problem-Solving Products Under $25" article. It currently costs $19.99 for a set of two, which is enough to dry two fitted or flat sheets.