Mike Flanagan Is Officially Working On The Project We All Want To See From Him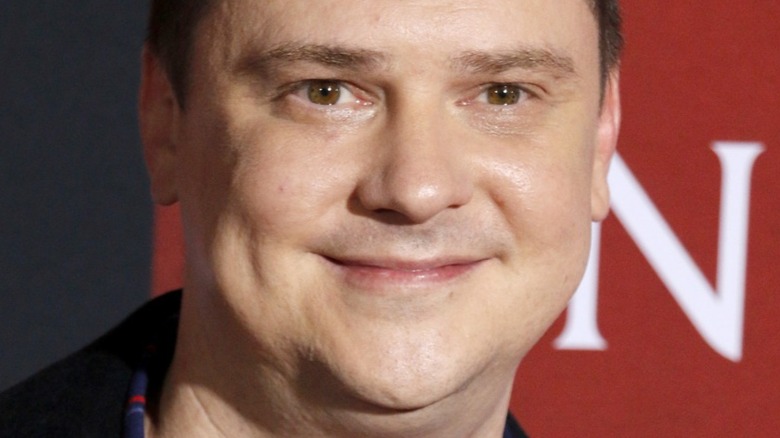 Tinseltown/Shutterstock
Correction December 9: Mike Flanagan's "The Dark Tower" is not a part of his company's deal with Amazon Studios, but they likely have first dibs on the project. 
When one door closes, a portal opens to a wild fantasy world of one of Stephen King's most ambitious and well-regarded book series to date. King may be known for horror classics such as "Carrie" and "The Shining," but his foray into fantasy is equally as significant. The story of gunslinging Roland and his bid to destroy epic King villain The Man In Black is at the forefront of "The Dark Tower." A seven-part book series, King spent decades toiling away until eventually finishing it in 2004 (via StephenKing.com). Now all that is missing to truly complete the story is to adapt it successfully. And if there is anyone that has proven themselves worthy of such a task, it's Mike Flanagan.
The director has become notable in recent years for his horror work for Netflix. However, he is also a veteran of adapting King's work for the screen. Flanagan's significant blockbuster accomplishment was filming "Doctor Sleep," a film that beautifully merged book canon as well as Stanley Kubrick's "The Shining." It is no secret that Flanagan's dream was to adapt "The Dark Tower," and the horror auteur finally got his wish.
All things serve The Beam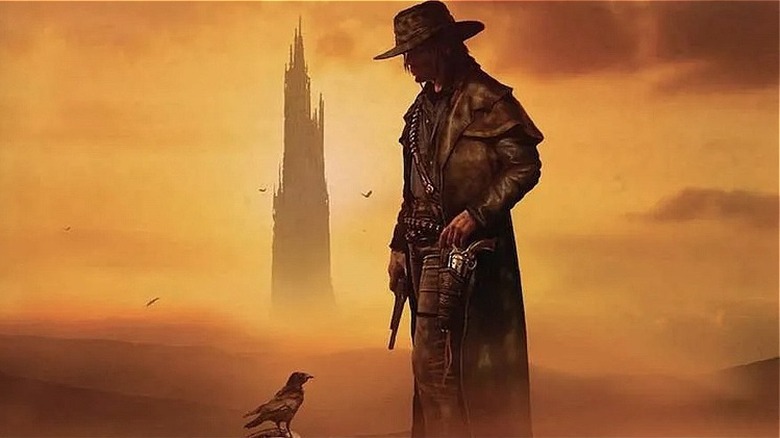 Grant
"The Dark Tower" has had a complicated history of getting to the big and small screen. Adaptations have struggled to gain traction in the past. The ill-fated "The Dark Tower" film had powerhouse Idris Elba as the Gunslinger himself but ultimately failed spectacularly. Amazon was even behind a pilot that was shot for a series but dropped (per Entertainment Weekly). Mike Flanagan's passion for the series has been long-standing, and now alongside a partnership with Amazon, this could finally move forward.
"Predating our deal with Amazon, we acquired the rights to 'The Dark Tower,' which if you know anything about me, you know it has been my Holy Grail of a project for most of my life," Flanagan told Deadline in an exclusive interview announcing the project. "We actually have those rights carved out of our Amazon deal, which doesn't mean that they can't or won't get behind it at some point — you don't know. But that's something we've been developing ourselves and are really passionate about finally getting it up on its feet at some point."
Flanagan went on to detail his plan, which includes a five-season arc and two feature-length films to wrap up the story. The deal is still in its infancy phase, but this is something that the "Midnight Mass" director has been working on for a long time. Look at any of his Stephen King projects, and you will find "Dark Tower" references. Titular Gerald (Bruce Greenwood) of "Gerald's Game" fame utters: "All things serve The Beam," a recurring mantra in the series, while one "Doctor Sleep" Easter egg makes reference to Ka. And with the full support of King himself, "The Dark Tower" fans may finally get the adaptation they deserve.