Rush Hour 4 Is Looking More And More Like A Reality Thanks To Jackie Chan
Is the world ready for another "Rush Hour" flick? Jackie Chan thinks so.
With the Hong Kong martial artist's rising popularity in the west, director Brett Ratner envisioned Chan as the perfect lead in a buddy-cop picture. With "Friday" star Chris Tucker in tow, the trio ended up making dynamite when the first "Rush Hour" graced cinemas in 1998. Soon after, a franchise was born. 
If "Rush Hour" was the fish-out-of-water story of Chan's Inspector Lee, a Hong Kong cop in search of a missing child in Los Angeles, then "Rush Hour 2" was the perfect flip of the initial premise, focusing on Tucker's Detective Carter vacationing in Hong Kong with his new friend. The third film in the franchise saw the duo taking up shop in Paris, digging into a Triad-focused mystery.
Warner Bros. walked away with a cool chunk of change thanks to Ratner's diverse comedy trilogy, bringing in over $840 million at the box office (via The Numbers). The disappointing reception of "Rush Hour 3" may have soured fans and the franchise's future but reports throughout the years have suggested that a fourth film is somewhat of a priority for the studio. Tucker last revealed in 2019 that a script was underway and that he and Chan were committed to returning to their roles (via iHeart). Since the comedian's pre-pandemic comments, word on a "Rush Hour 4" has been slim.
Chan, however, has finally spoken up, saying a "Rush Hour 4" is explicitly in the works, but this wouldn't be the first time we've heard this tune. Is the sequel really happening, or is this just a sweet, sweet fantasy?
It looks like Rush Hour 4 has a director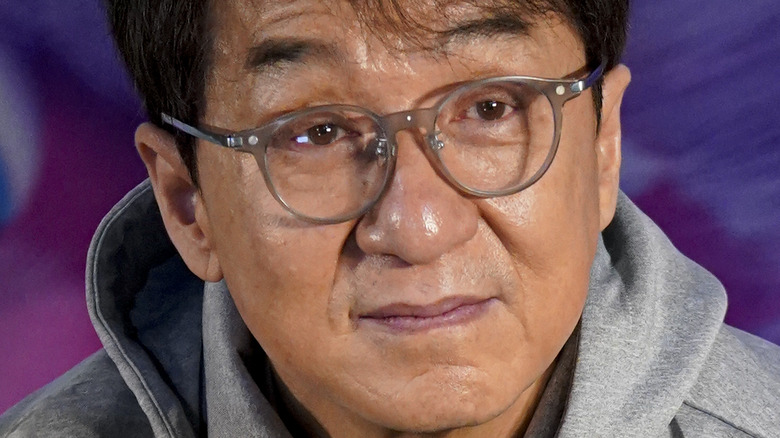 Fred Lee/Getty Images
Taking to the stage at Saudi Arabia's Red Sea Film Festival, Jackie Chan confirmed that a fourth "Rush Hour" entry is in the works on Thursday (via Deadline). "We're talking about part 4 right now," Chan told audiences in attendance. Deadline goes on to note that Chan said he would be meeting the film's director that evening to discuss the script. Chan did not explicitly name any director. The "Rush Hour" trilogy was directed by Brett Ratner, who stepped away from the public eye after facing sexual misconduct and harassment allegations (via Variety). Shortly after the 2017 accusations, Warner Bros. cut ties with the director and producer.
While it's unclear who will make "Rush Hour 4," Chan seems to be quite serious about the flick. Though this news should excite fans, they should remember that the martial artist expressed doubts about the franchise in 2017. "I know I'm not young anymore. I cannot continue to make 'Rush Hour 1, 2, 3, 4, 5,'" the actor said in a GQ profile. 
Though Chan does tend to pop up in western productions occasionally, the star has largely been focusing on projects that are tailor-made for Hong Kong and Chinese audiences. Some of Chan's biggest box office successes have been contemporary Chinese-language films, like "Gong Fu Yu Jia," or "Kung Fu Yoga," which raked in over $254 million in China alone (via The Numbers). It would be moot to create a "Rush Hour 4" without Chan, so with the actor ready to return as Inspector Lee, perhaps we're really getting the long-awaited sequel this time.
If you or anyone you know has been a victim of sexual assault, help is available. Visit the Rape, Abuse & Incest National Network website or contact RAINN's National Helpline at 1-800-656-HOPE (4673).