How Louise's Career On The Conners Reflects Katey Sagal's Real-Life Musical Journey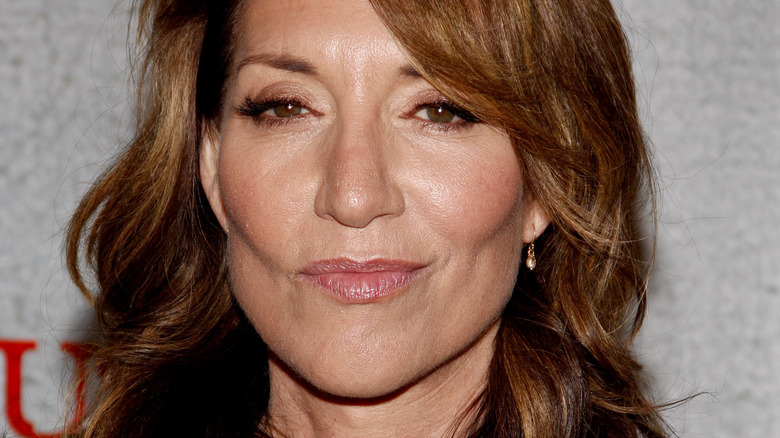 Tinseltown/Shutterstock
The following article contains general spoilers for "The Conners" 
Road-tested Louise Goldufski (Katey Sagal) had been making a living singing in bars for years before her ex-high school classmate Dan Conner (John Goodman) reentered her life. Since that day, Louise has been trying to balance love and marriage with Dan and a full-on singing career, which has led her to some dangerous venues and some wild gigs, most of them completely outside of Illinois.  
Louise's life on the road may keep her away from Lanford and from Dan and the rest of the Conners, but it's added to her life experience. Now her mom, Doris (Jane Curtin) is joining her on her musical journey. While the show lingers on a holiday hiatus and Louise and her mom take a tour of the Midwest together, it's sure to be a chord-crunching, headbanging good time. But did you know that some parts of Louise's musical career run parallel to the tough road that Sagal herself had to walk down before she gained a foothold in the entertainment field? It turns out that she and Louise have more in common than one might think at first blush, and while Sagal's acting career has been enormously successful, finding attention as a musician — just like Louise — was more difficult.
Katey Sagal started out as a struggling singer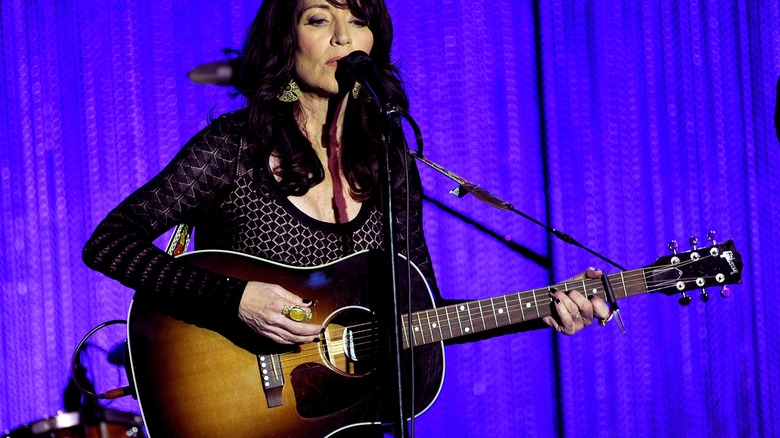 Kevin Winter/Getty Images
Per multiple interviews, Katey Sagal's initial ambition wasn't to become an actress, but a musician, a profession she took up as a teenager. "I wanted to be a singer-songwriter," Sagal told Howard Stern in 2012. This was in spite of the encouragement of her director father, Boris Sagal, a television and film director, to enter the acting arena. During the 1970s and early 1980s, Sagal did some touring but mainly made cash as a studio singer. However, her life as a singer definitely wasn't easy. She told Stern that she briefly sang backup for Bob Dylan's live band but was fired for reasons she doesn't understand. "I'm sure I was doing a terrible job," she said, explaining that Dylan recorded all of his live performances and played them back for the band after gigs; if someone made a mistake, he'd level them with a stare.
Like many young singers, Sagal bounced from paycheck to paycheck, performing backup vocals for artists like Gene Simmons and Olivia Newton-John on record and Etta James live on the road. Per a Rolling Stone Magazine interview, before she got her big break as one of Bette Midler's Harlettes, she performed as a singing waitress at the Great American Food & Beverage Co., which is rather reminiscent of Louise's multiple waitressing side hustles. 
Per Bustle, an appearance in a local musical led to her being cast in Mary Tyler Moore's short-lived sitcom "Mary," which led to "Married... with Children" and the successful acting career that she thought she didn't want. And her singing career's doing pretty well, too — the actress has released three albums and contributed to the soundtrack of the FX drama "Sons of Anarchy," in which she also starred.