Sons Of Anarchy Brought Katey Sagal's Vocal Talent To Millions Of Homes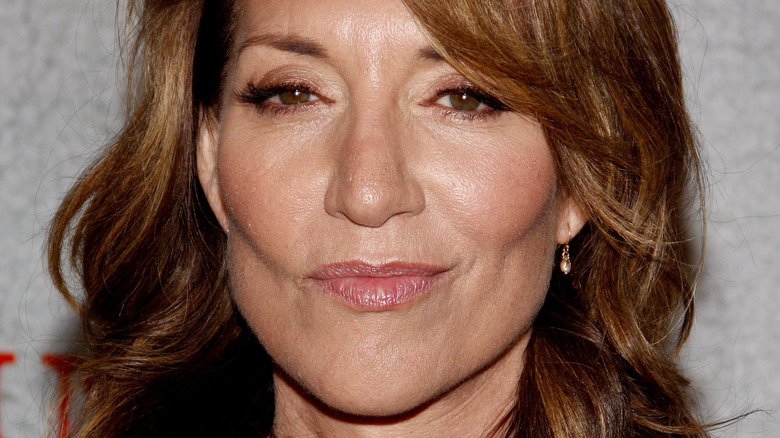 Tinseltown/Shutterstock
"Sons of Anarchy" was something of a big hit for its network, FX. The show lasted seven seasons and consistently drew in high viewership, with its finale, "Papa's Goods," hitting a series high 9.2 million viewers (per Variety). The drama series focuses on the lives of the SAMCRO motorcycle club, namely their vice president, Jax Teller (Charlie Hunnam), who has become disillusioned with the direction of the violent gang. However, the show often followed the lives of characters outside of the club.
Perhaps one of the biggest examples of this kind of character is Gemma Teller Morrow (Katey Sagal), who portrayed Jax's mom throughout the entirety of the series. She proved to be a complex character with a dark past and many secrets that likely helped viewers appreciate or despise her. Regardless, one aspect of the show allowed Sagal to show off her vocal talent in front of millions of viewers, but perhaps not in the way some fans might expect or be knowledgeable about.
Katey Sagal sang on Sons of Anarchy's soundtrack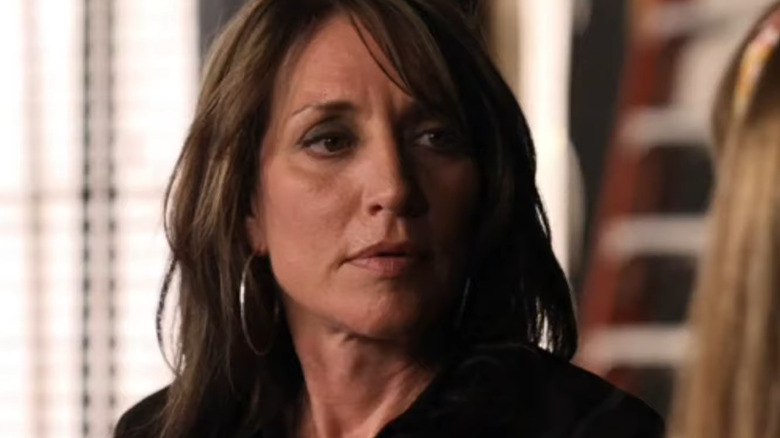 FX
During an interview with Rolling Stone in 2011, Katey Sagal revealed that she recorded song covers for the "Songs of Anarchy" album. Additionally, she revealed that she was once a backup singer for famous artists like Bob Dylan and Bette Midler before making it big in Hollywood. It's perhaps not what many fans think of when they conjure thoughts of Sagal on the series, but it certainly allowed her to bring another side of herself to viewers who were interested in the songs used in the show. In fact, her husband and "Sons of Anarchy" showrunner, Kurt Sutter, decided that she would perform a song for the soundtrack for each season the show aired.
Interestingly, in 2013, Sagal released a solo album called "Covered." While this wasn't her first album, it was her first major release in nine years (per Los Angeles Times). It wouldn't be too surprising if her time singing for the soundtracks of "Sons of Anarchy" helped her decide to take that step back into music. Either way, it's a fun little bit of additional information for super fans of "Sons of Anarchy" and Katey Sagal in general.