Where You Can Watch Avatar On TV Before The Release Of Way Of Water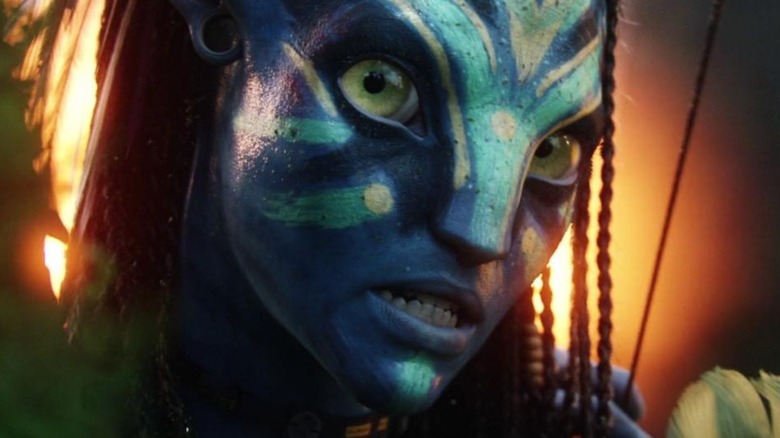 20th Century Fox
It may be difficult to believe for many fans, but it has been 13 long years since James Cameron's "Avatar" premiered in theaters in December 2009. The film was Cameron's first since "Titanic" 12 years previously, and it would go on to bump the historical disaster epic from the all-time international box office top spot (per Reuters). What made the movie so special was not only its pioneering usage of motion-capture performance technology but also Cameron's visual effects that he created along with Weta Digital (now Weta FX) in Wellington, New Zealand, which was co-founded by another visionary filmmaker, Peter Jackson in 1993.
By the time the movie ended, the important themes of environmentalism, conservation, the decimation of the natural world, the fear of the other, and much, much more had all played out against the luminous backdrop. Simply put: "Avatar" was a must-see cinematic experience just like practically all of the director's feature films since 1984's "The Terminator." With "Avatar: The Way of Water" releasing on December 16, 2022, the first installment is finally coming to network TV.
Avatar will premiere on the ABC network on December 11, 2022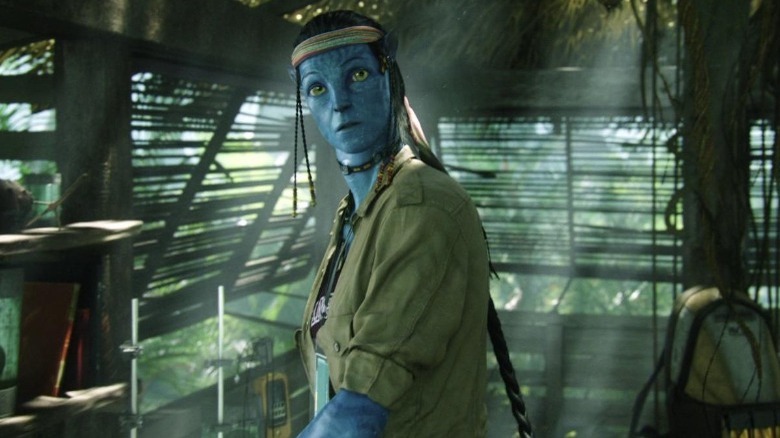 20th Century Fox
According to Deadline, "Avatar" will land on the ABC network on December 11, 2022, at 7 p.m. ET. This will mark the first time in 13 years the motion-capture spectacle has been seen on broadcast television. If you have a cable or streaming TV package, you can also catch the film on two additional networks owned by Disney. "Avatar" will air on FX on Thursday, December 15, and Sunday, December 18, 2022, at 8 p.m. ET. You can also watch the feature the day after Christmas when it airs on Freeform on Monday, December 26, 2022, at 7:30 p.m. ET. Of course, if you do not want to wait for the movie's network TV debut, it can be streamed online or purchased on Blu-ray or DVD through vendors such as Amazon.
The film is currently available for viewing with a Disney+ subscription and has been since the platform launched in November 2019. The feature is also available for online, on-demand viewing on multiple apps including YouTube, Google Play Movies & TV, Apple TV, Vudu, Redbox, and Amazon Prime Video; you will have to either buy or rent the film. But for those unfamiliar with the first installment, the broadcast television premiere will offer convenient viewing for those wishing to become acquainted or reacquainted with how everything began on Pandora.