Country Singer Jana Kramer Joins The Cast Of Chicago Fire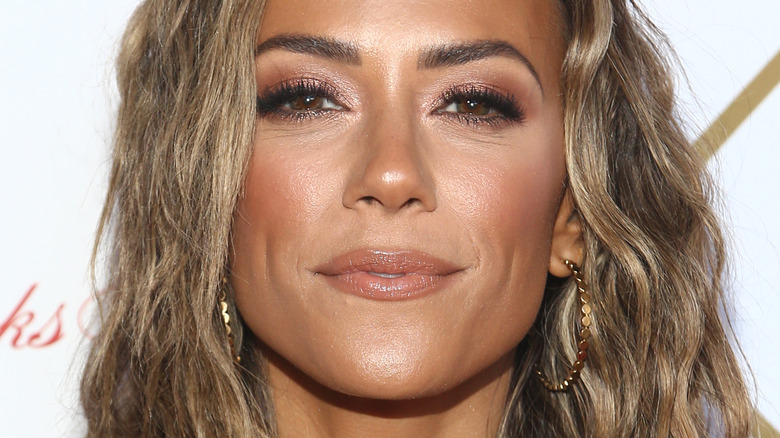 Tommaso Boddi/Getty Images
It looks like Jana Kramer will be part of the "Chicago Fire" team, at least in some way. The country singer, whose songs "I Got the Boy" and "Why Ya Wanna" both entered Billboard's Country Airplay Top Ten, posted as much on her Instagram on December 1. The post shows three photos of her in costume, posing with Taylor Kinney, who plays Lieutenant Kelly Severide on the beloved NBC "One Chicago" universe drama.
"So much fun filming Chicago Fire," the post reads. "The kindest crew and cast around!" Kramer, of course, is no stranger to acting or television. As fans will likely remember, she has already proven herself as an actor well before she hit the country charts, spending three seasons as Alex Dupre on the CW's "One Tree Hill." She also has appeared in a string of Lifetime movies, appeared as a contestant on Season 23 of "Dancing With the Stars," and played roles on several television shows, including "Entourage," "Grey's Anatomy," and "90210."
Production is tight-lipped about Jana Kramer's role
At the time of writing, producers and showrunners of "Chicago Fire" have yet to share any further details about the role Jana Kramer will be playing on the show. One could safely assume that her character shares screen time with Severide and that she is in some position of authority given the suit she's wearing in the picture. As reported by FanSided, Kramer alluded to an insurance agent that stops by the 51, as well as mentioned the name "Melissa Keating." There has been no official confirmation from the show though.
The inclusion of Kramer is a different move for "Chicago Fire," which historically has cast relatively unknown actors to play recurring characters. Then again, the show has been known to keep around characters originally intended to make only brief appearances because they proved popular with audiences. And Kramer certainly brings an audience with her.
Ultimately, though, we'll either have to wait for the production to say something or for the episodes themselves to air for any of the above to be confirmed. In the meantime, new episodes of "Chicago Fire" air on Wednesdays at 9 p.m. on NBC.