Which Characters Has Liam Aiken Played On Law & Order?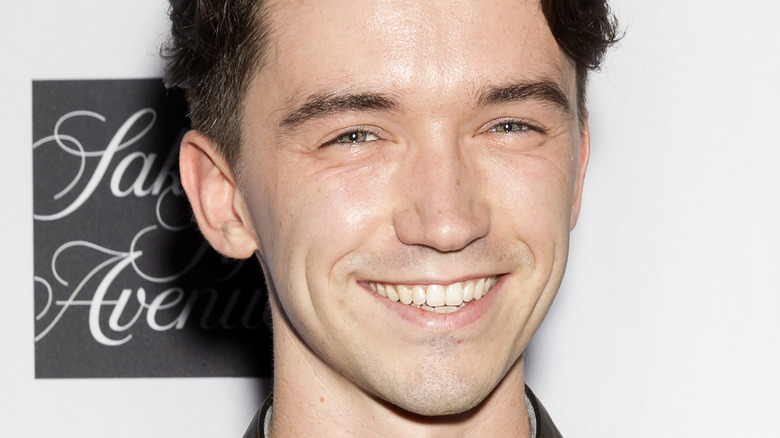 Ovidiu Hrubaru/Shutterstock
Liam Aiken is probably best known to audiences for his roles as a child actor, such as Susan Sarandon's adorable son in 1998's "Stepmom," and Peter Sullivan in "Road to Perdition." His very first film ended up being the first in a trilogy that was made over the course of seven years, where he played Ned in "Henry Fool," alongside Parker Posey and Thomas Jay Ryan. He also played the intelligent, book-loving Klaus Baudelaire in the 2004 film "Lemony Snicket's A Series of Unfortunate Events," as well as a more mature lead role in 2014's "Ned Rifle."
Aiken has also guest starred in several series, including "A Gifted Man," "Mad Men," and most recently, Showtime's "I'm Dying Up Here." Like many other aspiring actors looking to showcase their skills, he has also appeared in the New York City staple, "Law & Order." What sets his appearance apart from others is the fact that he played not one, but two different characters on the celebrated police procedural, with his appearances occurring nine years apart.
Aiken played two different characters nine seasons apart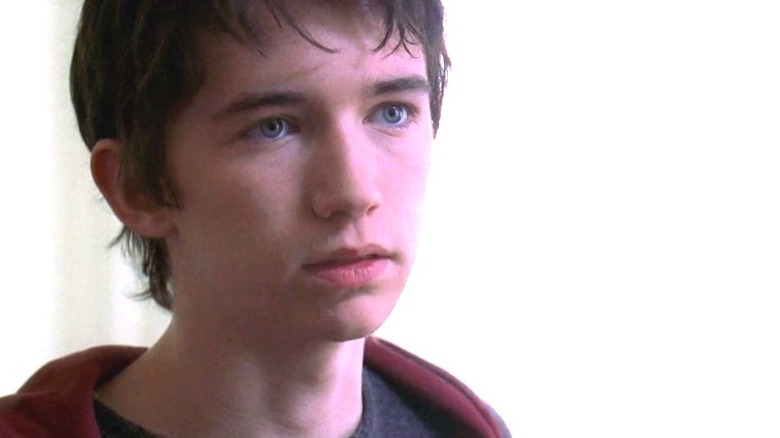 NBC
In 1998, Liam Aiken secured his first guest role in "Law & Order" Season 8, Episode 19 ("Disappeared"), playing 8-year-old Jack Ericson. His time on the show is brief, but the catalyst for the episode. Jack returns home after being away all weekend and discovers his parents missing. The odd part is the apartment looks ready for a dinner get-together, but there are no signs of Jack's parents. In the end, Jack's parents are found dead, and attorneys McCoy (Sam Waterston) and Ross (Carey Lowell) are at odds over sentencing.
Aiken's next appearance in "Law & Order" occurs nine years later, in Season 17, Episode 20 ("Captive"), in which the now-teenage Aiken was given a much meatier role to work with. Discovered to have been kidnapped by a pedophile five years previous, Aiken's Tory Quinlan turns attorneys McCoy and Rubirosa's (Alana De La Garza) case upside down when they realize that he's responsible for smothering 7-year-old Kevin (Miles Kath) — the child his captor, Roger Kraslow (David Warshofsky), recently kidnapped. As a teenager dealing with mixed feelings of fear and emotions he can't put a name to, Aiken is brilliant, and a gem to watch on screen.
It's been 15 years since Aiken appeared in "Law & Order," and now that the show has been rebooted, we'd love to see what happened to Tory Quinlan, or even a new character for Aiken to play.
If you or someone you know may be the victim of child abuse, please contact the Childhelp National Child Abuse Hotline at 1-800-4-A-Child (1-800-422-4453) or contact their live chat services.