Yes, It's Definitely Wanda Sykes As Phee Genoa In The Star Wars: The Bad Batch Season 2 Trailer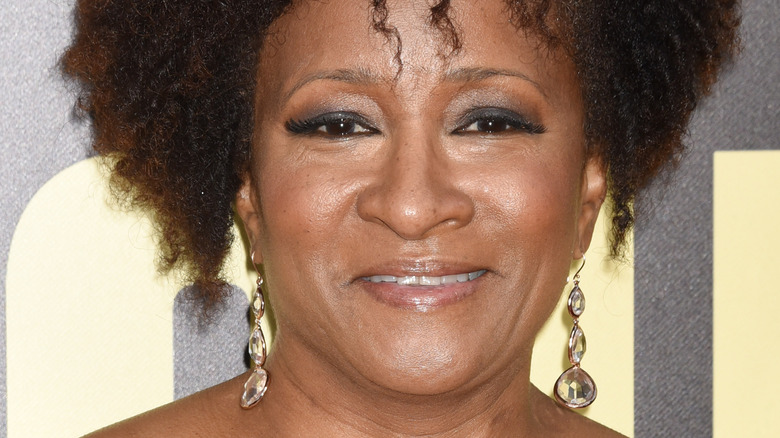 Ga Fullner/Shutterstock
New bits and pieces are being added to the "Star Wars" franchise on a pretty regular basis these days. While fans of George Lucas's space opera often had to wait for over a decade to get some official canon stories from the galaxy far, far away in the past, Disney+'s regular influx of new spacefaring series has shown that there is no shortage of ways to build out the franchise.
One way to do it, of course, is with animated shows like "Star Wars: The Bad Batch." Taking place after "The Clone Wars," the series follows the titular group of elite clone troopers, almost all voiced by the talented Dee Bradley Baker, as they take on life-threatening missions and dangerous jobs that only they're capable of completing successfully. Think of it like a "Star Wars" version of "The Suicide Squad." However, with the new trailer for Season 2 of "The Bad Batch" here, at last, it looks like there's going to be at least one recognizable new voice joining the series for its Disney+ return.
Wanda Sykes is playing Phee Genoa in The Bad Batch
Disney/YouTube
There's a brand spanking new trailer that's taking "Star Wars" fans back to the wacky galaxy of "The Bad Batch." While the jam-packed new footage offers plenty of details and aspects to fire up your curiosity, one thing we're sure of is that Wanda Sykes will be in the upcoming second season as a new character named Phee Genoa.
As reported by Collider, Sykes will likely be hiring the clone trooper unit for a mission in Season 2, as she can clearly be heard in the new trailer around the 30-second mark. "So, this is the top team," Phee Genoa says as she meets with the members of "The Bad Batch." "The rogue clones on the run from the Empire, huh?" she goes on inquisitively.
Since Genoa seems to be a new character in the "Star Wars" universe, we don't know much about her other than her appearance in the trailer. Still, with a high-profile comedian and entertainer like Sykes voicing her, fans can no doubt count on the character offering some witty one-liners with her trademark snark and pizazz when the second season of "The Bad Batch" premieres on Disney+ on January 4, 2023.