Margot Robbie's Husband Was A Slytherin In Harry Potter And The Prisoner Of Azkaban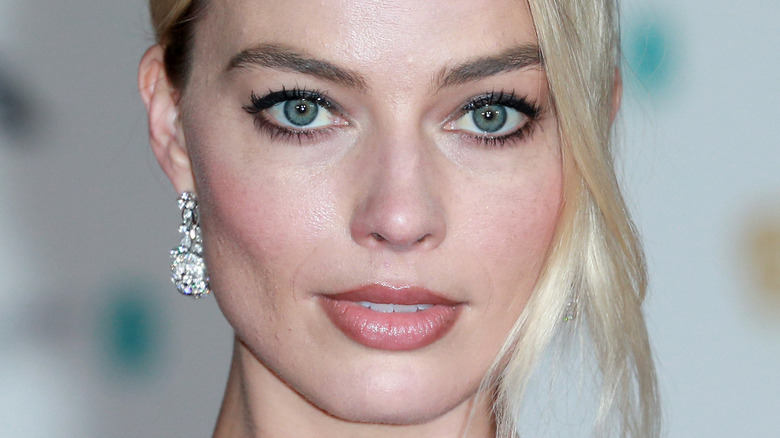 Fred Duval/Shutterstock
There's a lot you don't know about Margot Robbie's husband, Tom Ackerley. For starters, you may not even know that she had a husband in the first place. (The two got hitched back in 2016, three years after meeting on the set of "Suite Française.") However, there is more to the British film producer than meets the eye because Ackerley was apparently an extra in "Harry Potter and the Prisoner of Azkaban." Not only that, but he was a Slytherin.
You'd be forgiven for not knowing this alarming fact, considering Ackerley and Robbie mostly keep their marriage out of the spotlight. The two rarely appear in public together and only occasionally mention each other in interviews. In fact, the two are most often linked to each other on call sheets, as the duo shares a production company that has financed films including "I, Tonya" and "Birds of Prey" (People). Thus, it was quite a gift to fans when Robbie revealed in 2020 that her husband had a close connection to the "Harry Potter" franchise.
Tom Felton pushed Robbie's husband in a Buckbeak scene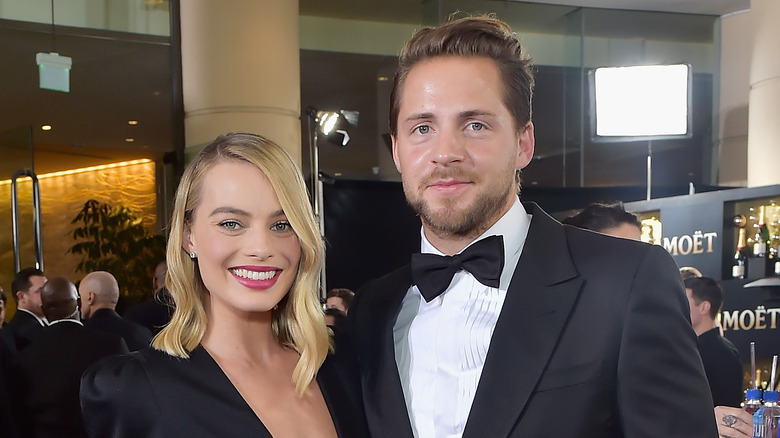 Stefanie Keenan/Getty Images
Though Tom Ackerley is now a successful producer, he once was just a mere extra in the third "Harry Potter" film. Margot Robbie said as much during an interview on The Graham Norton Show. 
"My husband is in the 'Harry Potter' movies. I know, I was like, 'Had you told me sooner, we would've been married very quickly,'" said Robbie, a self-proclaimed 'Harry Potter' fan. "But he was an extra when he was a little kid — he was one of the Slytherin extras when Draco pushes some kids out of the way to see Buckbeak in the third book. He pushes my husband out of the way."
In the scene, Draco Malfoy (Tom Felton) ends up angering Buckbeack and getting himself injured, thus initiating a chain of events that ends with Buckbeack on an executioner's chopping block. Viewers will notice that Ackerley only appears for a moment; nevertheless, his stint on "Harry Potter" paved the way for him later to become an assistant director on "Suite Française" — and meet Robbie.