Chicago PD Showrunner Says Trafficker Sean Creepily Views Upton As A Soulmate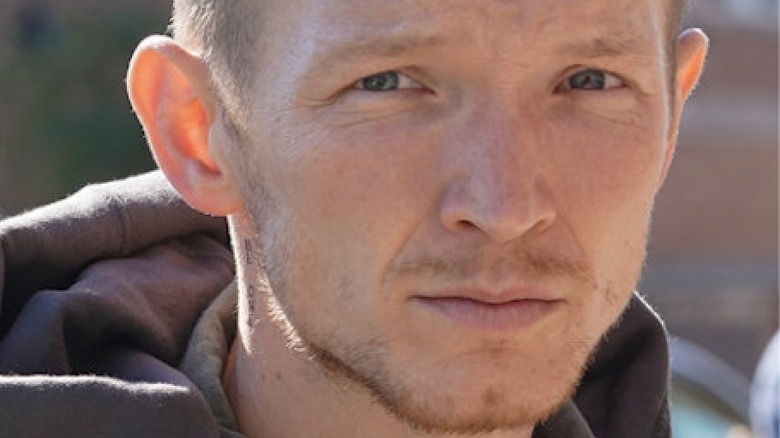 Lori Allen/NBC
Roughly halfway through its 10th season on the air, it's safe to say "Chicago P.D." has entered another dramatic transitional phase. And as it is, transitions have been a big part of the Season 10 narrative, with Detective Jay Halstead (O.G. series star Jesse Lee Soffer) making a swift and decidedly unexpected exit from the show early in the action. While "Chicago P.D." creatives moved quickly to fill the void in the Intelligence Unit with relative newcomer Danny Torres (Benjamin Levy Aguilar), Halstead's absence continues to play havoc with his partner and wife, Det. Hailey Upton (Tracy Spiridakos).
That will no doubt remain the case until some legit finality is brought to bear for what was once the series' golden couple. For now, Upton continues to toil away at bringing down some of Chicago's baddest bad guys with her I.U. crew. As "Chicago P.D." showrunner Gwen Sigan recently told TV Line, a little on-the-job diversion was just what the doctor ordered for the struggling Upton, noting, "I think she was prime for a distraction." However, Sigan says one of those distractions has become a little more dangerous than we might've anticipated. And the showrunner claims Upton's recent entanglement with Sean O'Malley (Jefferson White) has left the accused human trafficker creepily eyeing her as a sort of soul mate. 
The mutual obsession between Upton and Sean is likely heading in an even darker direction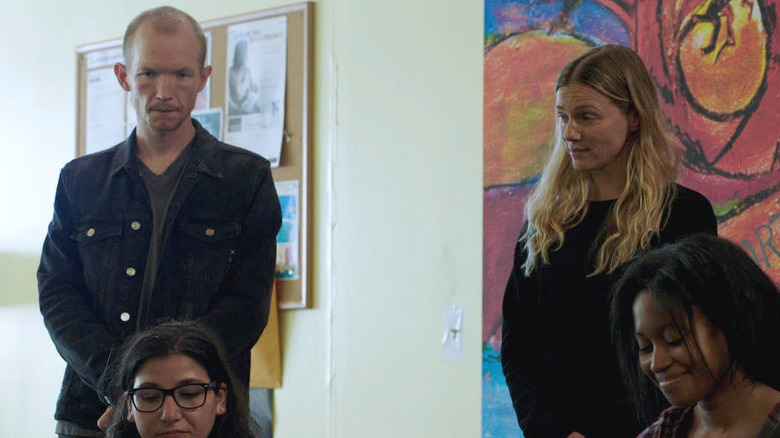 NBC
Gwen Sigan made that assertion to TV Line in anticipation of that particular narrative taking a turn for the heavy in the latest episode of "Chicago P.D." And in talking about what's going on with Detective Hailey Upton, Sigan confirmed her fierce desire to bring down Sean O'Malley has led to some unexpected twists in their relationship. "There was something about this guy that got under her skin," Sigan said, adding, "And she needed to get to the bottom of it." Per the "Chicago P.D." showrunner, Upton's hunger to bring O'Malley to justice has turned into a potentially dangerous obsession.
Per Sigan, as Upton has kept unsettlingly close to O'Malley in her pursuit for justice, her target has taken a similarly intense interest in her. "Sean, in turn, has been equally infatuated with Upton," Sigan notes. And according to the showrunner, he's now "Viewing her as something of a soulmate." Perhaps more troubling is that Sean apparently sees something of himself in Upton as well. "He really can see through her, and he feels that she is like him and that she's a kindred spirit and that she's also broken," Sigan tells TV Line, continuing, "That alone is disturbing, that he feels this connection to her."
It remains to be seen how far the mutual obsession between Hailey Upton and Sean O'Malley will go. But it sure sounds like "Chicago P.D." fans should probably prepare to be very uncomfortable by what's about to go down between them.