X-Men: Dark Phoenix Is 'More Of A Drama Versus A Superhero Film'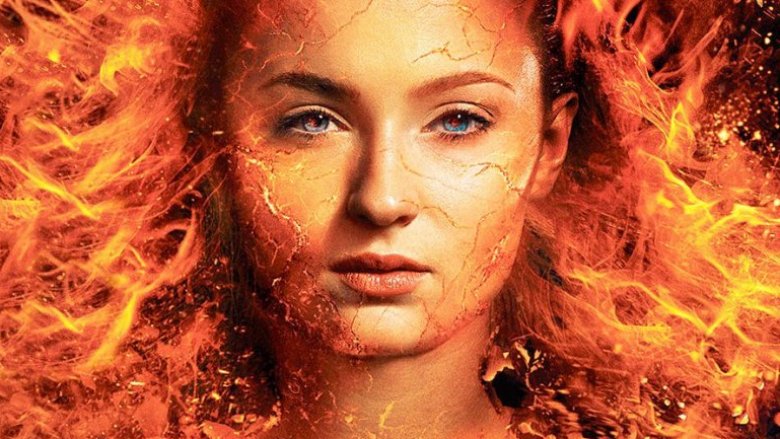 X-Men: Dark Phoenix is going to be a different kind of superhero film. Tye Sheridan, who will play Cyclops in the upcoming movie, said in a recent interview with TheWrap that filmmakers viewed the story as a drama instead of looking at it as a superhero movie.
"Jean goes crazy in the movie," Sheridan said of Sophie Turner's Jean Grey, whose powers will be greatly multiplied in the film after she is imbued with a cosmic energy called the Phoenix Force. "Well, Cyclops doesn't think she's going crazy — Cyclops just thinks she's gotta work some stuff out. It's interesting, the drama in the movie. We treated this movie as much more of a drama versus a superhero film."
X-Men: Dark Phoenix will take place in 1992, about ten years after the events of X-Men: Apocalypse. The film will begin with the X-Men's leader, Charles Xavier (James McAvoy) reveling in the group's newfound fame, appearing on the cover of Time magazine. His pride starts to go to his head and he pushes the group to take on even more dangerous missions, culminating in a space rescue mission which leads to Jean being hit with the Phoenix Force.
The whole team will have to come together to save Jean, with Turner saying that there's a "butterfly effect." "What happens when the person you love the most falls into darkness?" she teased. The dark storyline will have ramifications throughout the film and throughout the X-Men universe, with McAvoy saying, "This is probably the most emotional X-Men we've done and the most pathos-driven. There's a lot of sacrifice and a lot of suffering."
X-Men: Dark Phoenix is directed by long-time X-Men scribe Simon Kinberg, in his directorial debut. Michael Fassbender is set to return as Magneto, while, in a surprise move, Jennifer Lawrence will return as Mystique. Jessica Chastain is set to play the movie's villain, "an otherworldly shapeshifter who comes into contact with Phoenix." The film, which has a Nov. 2 release date, will also rope in Nicholas Hoult's Beast, Alexandra Shipp's Storm, Olivia Munn's Psylocke, Evan Peters' Quicksilver, and Kodi Smit-McPhee's Nightcrawler.