Yellowstone's Wes Bentley Had To Put His Heroic Views Of Kevin Costner Aside In Order To Work On The Show - Exclusive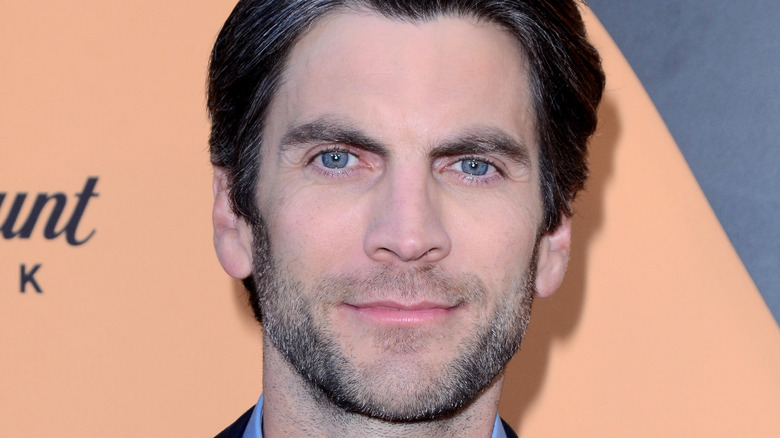 Kathy Hutchins/Shutterstock
Wes Bentley is no stranger to working with A-list actors, having starred in "American Beauty" with Kevin Spacey, "Ghost Rider" with Nicolas Cage, and "Mission Impossible: Fallout" with Tom Cruise, among other high-profile films and TV shows in his background. Now — since 2018 — Bentley has played the adopted son of Kevin Costner's character on the wildly popular neo-Western series "Yellowstone," which airs Sunday nights on the Paramount Network.
As Jamie Dutton, Bentley has a complicated relationship with his on-screen father, John Dutton, the unrelenting owner of the largest ranch in the United States; the two have done some pretty questionable retaliative things to one another over the course of five seasons. In real life, though, the pair of actors have an amiable relationship when the cameras stop rolling. In fact, during an exclusive interview with Looper, Bentley admitted to viewing Costner as a childhood "hero," an outlook he had to move past in order to work on "Yellowstone."
Bentley and Costner often 'have a good laugh' between takes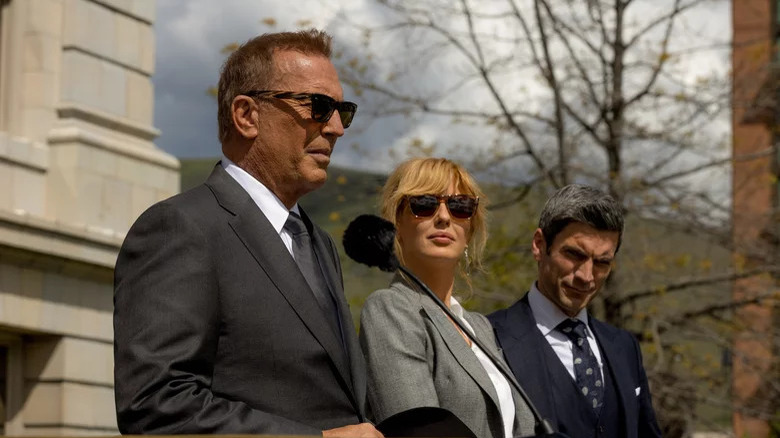 Paramount Network
The 44-year-old Wes Bentley admitted to being a fan of Kevin Costner since he was a child, calling working with the acting icon "amazing."
"[Because of] 'Field of Dreams' and all the movies that I grew up watching him do, he was a hero of mine," said Bentley. "He was a movie star of my generation, so I had to get past that."
A consummate professional, Bentley quickly got over being starstruck and made a rewarding connection with Costner, including learning new tricks of the trade. "Our personal relationship is great," said Bentley. "He's such a great actor, and he's so good at acting ambient cinematic. It's something I've learned from watching him — how to really do that."
He also noted, "Despite all the drama we have together in scenes, we have a good laugh [between] takes sometimes."
Season 5 of "Yellowstone" airs Sundays at 8 p.m. ET/PT on the Paramount Network.