Wes Bentley On Working With Kevin Costner And Kelly Reilly On Season 5 Of Yellowstone - Exclusive Interview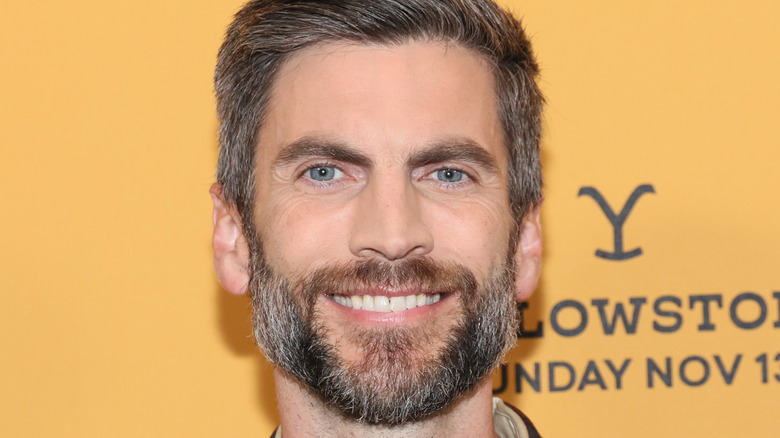 Dia Dipasupil/Getty Images
When it comes to rivalries on "Yellowstone," the animosity between siblings Beth (Kelly Reilly) and Jamie Dutton (Wes Bentley) is palpable, especially at the end of Season 4, when Beth is convinced Jamie knew the truth about the attempted assassinations that took place the previous season.
After Beth confronts Jamie, she forces him to kill his biological father and captures the aftermath on camera, giving her and adoptive father John Dutton (Kevin Costner) what they need to keep Jamie under their collective thumb going into "Yellowstone" Season 5.
It's a sibling rivalry for the ages — one that will surely go down in television history, as "Yellowstone" has proven to be a runaway hit for Paramount Network, which is set to premiere the new season on Sunday, November 13.
During an exclusive interview with Looper, Bentley revealed what to expect from Jamie in Season 5 and shared what it's like to work with Costner and Reilly on the "Yellowstone" set.
Jamie has 'lost any love' he has for the Duttons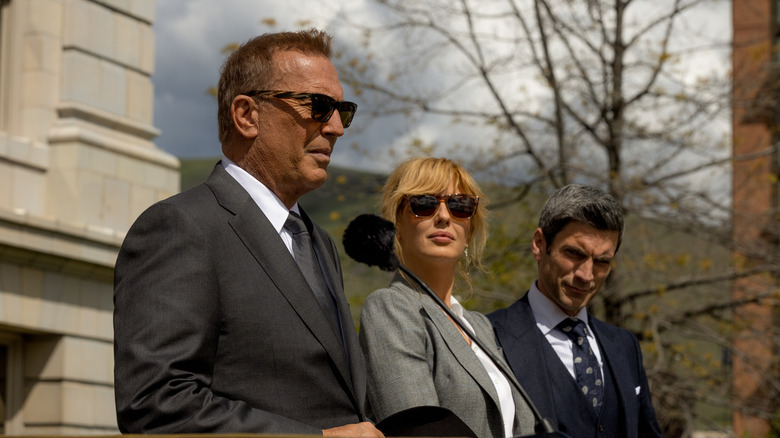 Paramount Network
The long-standing rivalry between Jamie and Beth is a recurring theme throughout "Yellowstone," seemingly coming to a head at the end of Season 4. Where does their relationship go from here? Does Beth really "own" Jamie now, or can we expect him to fight back?
Where we start is, Beth definitely owns Jamie, with the picture and with forcing him to kill his biological father. Jamie has nowhere to go. He's only going to serve them. She's got him in that position. She seems to be loving it and relishing it now that she's got him in full subservient mode. But Jamie's angry, and he's disillusioned with them. With John being the governor now and Beth doing this to him, I think he has lost any love he has for them. But he still has loyalty, and he's still going to try to help them. He's still going to try to pull it together. Despite everything they've done to him, he's going to try and help. But how long can that last when you're really angry and you want revenge?
Despite everything, John never seems to give up on Jamie, even though both have done some questionable things to each other. Why do you think their relationship is so complicated?
You want to believe it's because John has some love for Jamie. But the more you understand John, the more you realize it's probably just that he needs Jamie. Jamie is what he wanted him to be: the law, the protection, the guy that does the dirty work with the people he doesn't think should be there, the politicians and the lawyers. I think it's more of a necessity to keep him around than it is that he cares for him, or cares to have him be a part of the family and anywhere near the land. It's complicated like that.
Bentley views Kevin Costner as a childhood 'hero'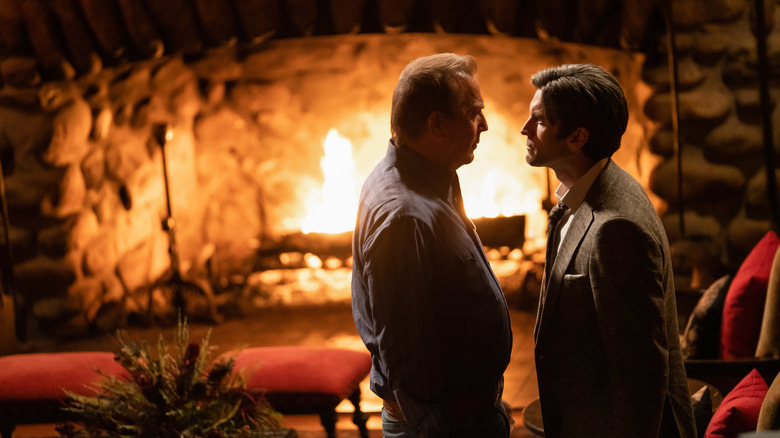 Paramount Network
What's it like having Kevin Costner as your dad?
It's amazing. [Because of] "Field of Dreams" and all the movies that I grew up watching him do, he was a hero of mine. He was a movie star of my generation, so I had to get past that.
Our personal relationship is great. He's such a great actor, and he's so good at acting ambient cinematic. It's something I've learned from watching him — how to really do that.
Any funny or memorable moments with either him or Kelly Reilly you can share?
Despite all the drama we have together in scenes, we have a good laugh [between] takes sometimes. We have a scene — I think it's in Episode 2 [of Season 5] — where John and Beth and the former governor, now senator, and a few others are in a room, and John's making some big, questionable decisions. It was an ensemble scene, but Jamie is the only one trying to stand up to him. It's not a scene [in which] you would think we had a good laugh, but we had a lot of laughs trying to get through that scene. It's not quite so heavy, but we had a great time.
Season 5 of "Yellowstone" premieres on Sunday, November 13, with back-to-back episodes at 8 p.m. ET/PT on Paramount Network.