Katherine Heigl's Firefly Lane Role Reflects How She Rekindled Friendships In Her Own Life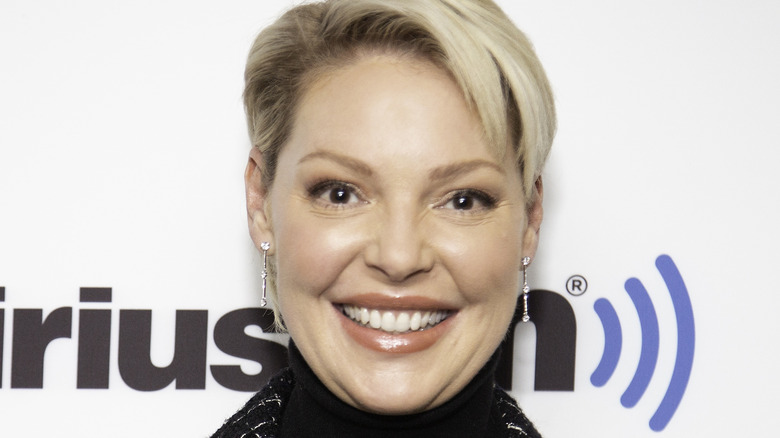 Santiago Felipe/Getty Images
Based on the novel of the same name by Kristin Hannah and developed for television by Maggie Friedman, the Netflix series "Firefly Lane" focuses on the decades-long friendship between Tully Hart (Katherine Heigl) and Kate Mularkey (Sarah Chalke). After meeting as teenagers in the 1970s, they became fast friends and would imagine their adult lives together, including the fact that they would remain friends. In the present, Tully has become a famous daytime talk show host, while Kate is in the midst of a divorce and is trying to get back into working after years of being a housewife.
While the romantic experiences of Tully and Kate are a major part of the series, there's no denying that their friendship is the beating heart of the show. In fact, the friendship is what has been focused on by many critics, with many praising the series for showcasing a complicated and realistic friendship between two women. For example, Den of Geek published an article written by Carly Lane about this very subject, declaring, "Firefly Lane depicts a messy and moving female friendship."
As it turns out, the realistic portrayal of this friendship has to do, at least in part, to one of the actors' real life — here's how Heigl says she sees aspects of her own life depicted in "Firefly Lane."
Katherine Heigl says she sees her own friendships in Firefly Lane dynamics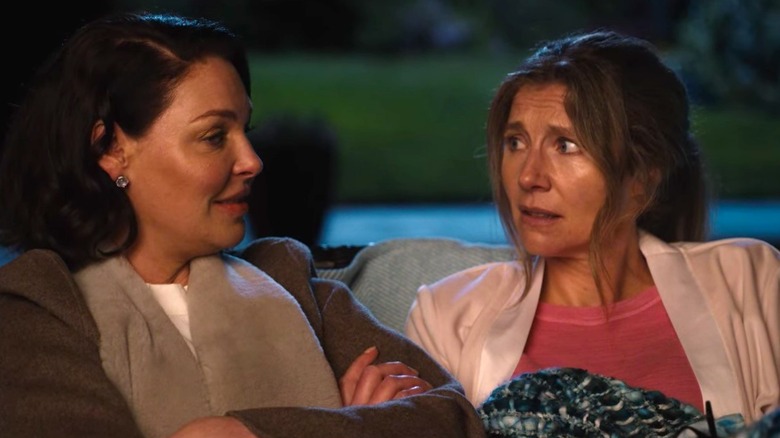 Netflix
Katherine Heigl and Sarah Chalke sat down with Pay or Wait in late 2021 to discuss "Firefly Lane," and during the discussion, the interviewer turned to the subject of the importance of friendship and asked the actors to speak on how their experience making the series has impacted how they appreciate their real-life friendships.
After noting that the show has made her appreciate her friends in a deeper way, Heigl went on to reveal that she has found that projects that come her way often reflect what is going on in her real life — "Firefly Lane" included. Heigl said, "A year or two earlier, [I had] reconnected with a lot of my girlfriends from middle school and high school. We had, in our 20s, kind of drifted and gone our own ways; a lot of them got married and started families, and I went to L.A. and started hustling and trying to make my career happen. And, I'd say [at about age] 36, we reconnected, and I realized, oh my god, I missed them so deeply, and it was such a relief to be back in that embrace of old friendship." With all that had happened, Heigl felt like she truly understood the story of "Firefly Lane" and who Tully and Kate are because of what she had just gone through with her own friendships.
Heigl continued, "This story was like, well, I know how this feels."
Katherine Heigl is also proud to be telling a story about women over 40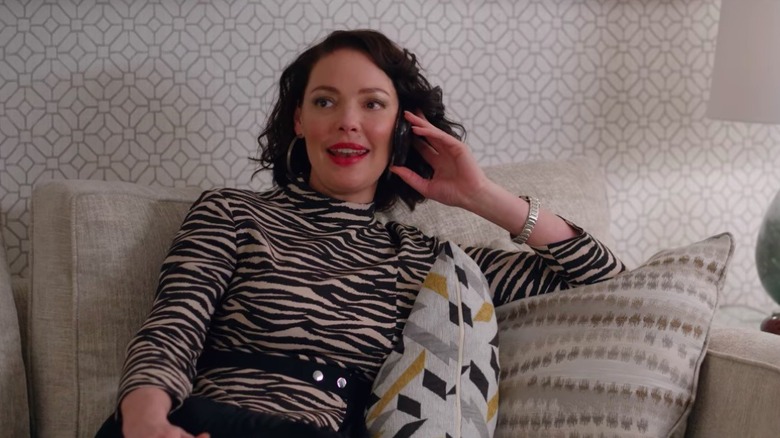 Netflix
"Firefly Lane" covers several decades, so there are scenes of Tully and Kate in their teens, as well as in their 20s, but the present-day storyline is when they are in their 40s, just like the two main actresses, Katherine Heigl and Sarah Chalke. The fact that the main focus of the show is the lives of two women in their 40s is one of the main reasons that Heigl wanted to take on the project.
In a February 2021 interview with InStyle, Heigl discussed the fact that there aren't exactly tons and tons of projects with that demographic at the forefront of the story. Heigl said, "It's this weird dead zone [of content], but you're thinking, 'I'm not dead.'" The actress then credited streaming services for allowing for more room for older women's stories. She then discussed her own experience turning 40 — which didn't bother her at all. Heigl said, "I wasn't really scared of turning 40 because inside I still felt the same," she says. "It wasn't like, 'Well, today is the day that I hang the 'ol cap up.'"
All in all, "Firefly Lane" reflected exactly the type of story that Heigl wanted to tell. The actress concluded, "I had been putting out there into the universe that these are the sort of stories I wanted to be telling."