Netflix Co-CEO Has A Clear Target Audience In Mind With Its Ad Tier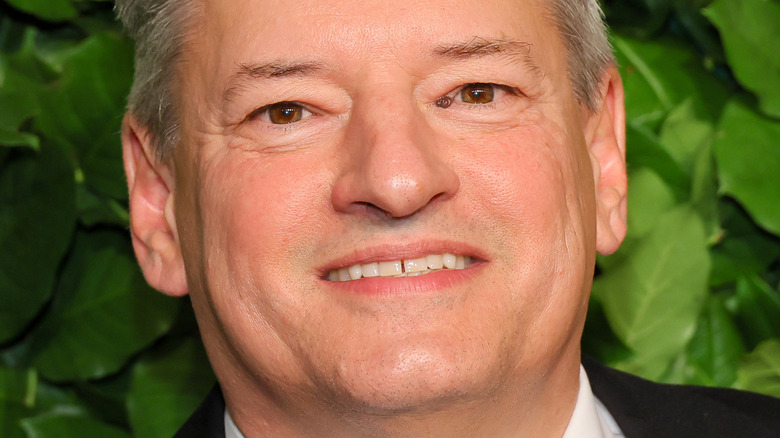 Mike Coppola/Getty Images
The hunter has become the hunted. The streaming platform Netflix — which could be credited with almost single-handedly changing the way modern television is produced and consumed — is now searching for ways to increase revenue and slash costs in a competitive streaming landscape.
In Q1 2022, Netflix lost subscribers (to the tune of 200,000) for the first time in over 10 years (via The Washington Post). While an analyst consulted by the newspaper chalked up the loss to economic hardship and competition, a report released by the platform itself points toward content being the missing element.
After all, Netflix didn't stay in a state of perpetual loss. The platform began to gain traction once more with the release of juggernauts "Stranger Things" Season 4 and "Dahmer – Monster: The Jeffrey Dahmer Story" (via CNN). Though more attractive content is the key to Netflix's survival, the streamer is also keen on identifying potential revenue drivers that don't require a second of new content to be created.
Ads in exchange for a lower price is attractive to young people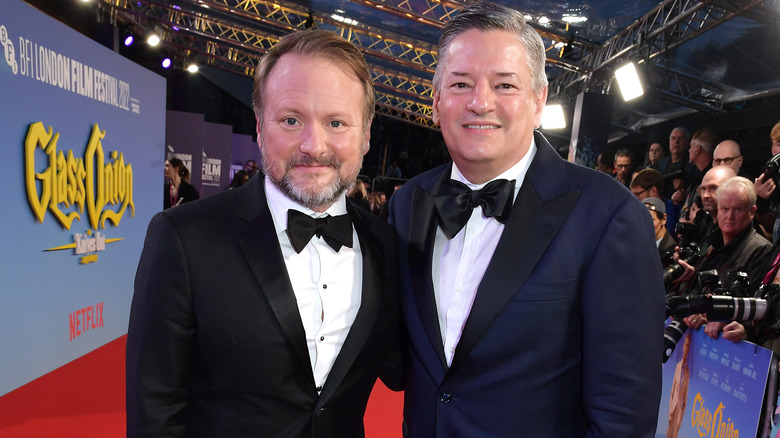 David M. Benett/Getty Images
One of the core pillars of this allegedly more profitable age of Netflix is a new ad-supported tier, "Basic with Ads," which allows users to pay less money for an advertised experience (via CNN). According to co-CEO Ted Sarandos, the proof that this idea holds water is in his own family. "A lot of people, my son included, are willing to watch ads and take a lower price," said Sarandos (via Deadline). He went on to say that the process of rolling out an ad-supported tier would be a long and evolving one, possibly leading to multiple different ad-supported tiers in the future.
Further monetizing the service in this way is just one new initiative the company is testing. Netflix has also begun cracking down on password sharing in Chile, Costa Rica, and Peru, requiring users currently sharing passwords to pay extra for additional out-of-household profiles while offering users without their own accounts the chance to transfer their data to a new account.
Though Netflix execs seem confident the move will result in new subscribers, a survey obtained by CNBC revealed that only 20% of users sharing an account would consider signing up for their own. However, Sarandon is asking subscribers to meet him halfway, telling Deadline, "Consumers aren't going to love it right out of the gate, but we need to show them why they should see value."