Edgar Hansen Details His Ideal Crab Scenario On Deadliest Catch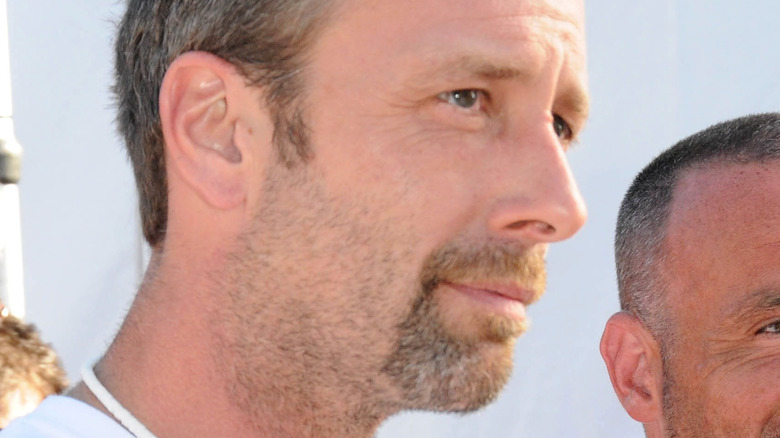 Albert L. Ortega/Getty Images
Beginning in 2005, the hit Discovery reality TV show "Deadliest Catch" chronicles the hardships that befall crab fisherman captains in the Alaskan waters of the Bering Sea as they do their best to secure a hearty catch and payday. The profession is far from an easy one, as the conditions out at sea during prime crab season can be unforgiving, to say the least. In fact, crab fishing has always been listed amongst the most dangerous professions, with a nearly 100% chance for injury and up to at least one death a week on some ships (via Centers for Disease Control and Prevention). Some statistics even list the profession as more hazardous than logging or piloting. The conditions out at sea are never predictable and crews have to be ready for the worst. However, it can be all worth it at the end of the day, especially for the captains, as the earnings from a successful catch are nothing to sneeze at (via Chron).
A fan favorite of "Deadliest Catch" for years, Edgar Hansen is amongst these fishermen who put life and limb on the line for the chance to make a good living. The younger brother of longtime "Deadliest Catch" captain, Sig Hansen, Edgar has been on the series from the beginning, helping out in various positions on his brother's ship the Northwestern. As much as life has been good for Edgar, his ideal on-sea scenario sees a very different way of living.
Hansen would only be on sea a few times of the year
Like all the captains featured on Discovery's "Deadliest Catch," Edgar Hansen is at the mercy of the harsh conditions of the Bering Sea during the crab season. And while Hansen has a love for this lifestyle, he also has a vision for what his ideal crab fishing scenario would look like. When interviewed by Mike Fourtner for the Fourtner Report about what his perfect crab fishing life would look like, Hansen simply answers, "October, November king crabs and I'll be in Florida fixing my rental houses." Hansen then claims that he could not be on deck for six months any longer and knows that his older brother and captain of the Northwestern, Sig, would not be willing to hand him the reigns at that point. He even admits that he'd be interested in going to another boat if the quota is sufficient enough, despite knowing the Northwestern inside and out, saying, "it's like buying a used car." 
Edgar got to serve more substantially on the Northwestern starting in Season 9 and continued up until Season 15 when he mysteriously disappeared from the series. It was soon discovered that Edgar was involved in a sexual incident involving a 16-year-old girl who accused him of inappropriate conduct, to which Edgar plead guilty to and was soon removed from the show. He would receive a 364-day suspended jail sentence alongside paying fees that added up to over $1,600 (via Seattle Times).