Looper Unearths Which Grey's Anatomy Medical Case Fans Think Was Most Shocking - Exclusive Survey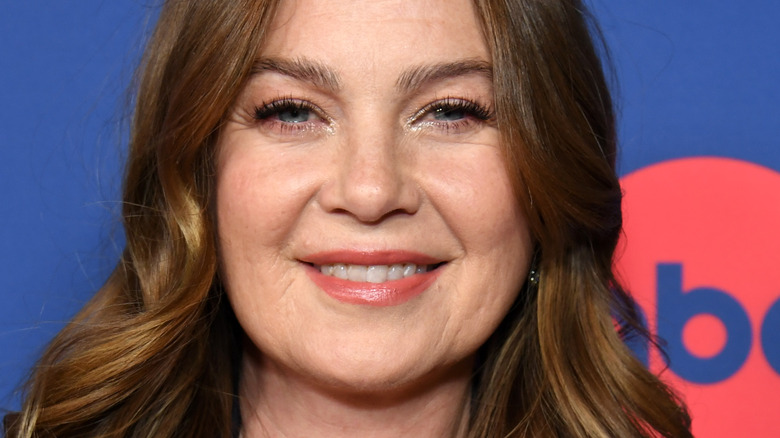 Jon Kopaloff/Getty Images
Any medical drama worth its salt knows how to keep its audience tuning in with wild, nigh-on impossible medical dramas that may or may not have an actual basis in real-life cases. In the case of "Grey's Anatomy," the interns and doctors have faced down hundreds of stunning, surprising cases. There was the baby from Season 9 who was born with its brain outside of its body, requiring very careful surgery. There was the guy from Season 2 who sawed his own foot off. And the woman who was slowly being poisoned by her own blood. Hundreds of infants and adults have been through the hospital's front doors since. As the years have gone on, the cycle of life has always been present at the hospital, with each death or life as unique as snowflakes, only much more horrifying in their impact upon the viewer. Some involve upsetting deaths, but others are just ... bizarre. 
While most cases depicted on "Grey's Anatomy" are truly squirm-worthy, and purposefully so, some situations that rain chaos upon the doorstep of Grey-Sloan Memorial Hospital definitely stick out in the minds of the show's viewers more than others. To determine which ones turned into watercooler fodder the very most, Looper conducted a survey of 600 people around the country and asked our readers which "Grey's Anatomy" medical case shocked them the most.
Fans are still stunned by the kid who was stuck in concrete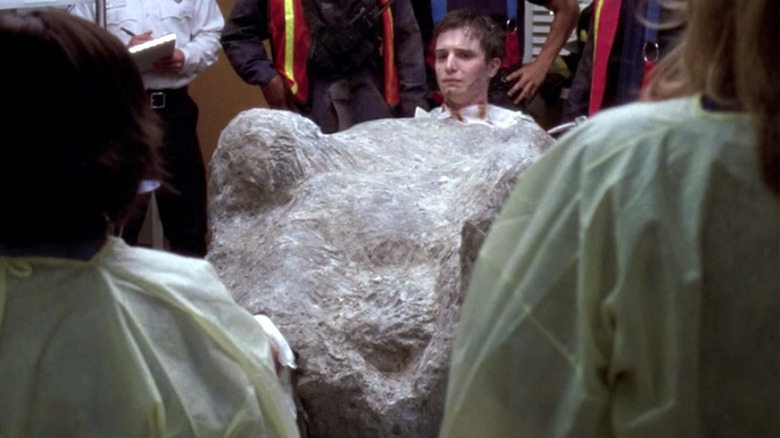 ABC
The king of our listing of unfortunate patients is Andrew Langston (James Immekus), who made the unwise choice to jump into a huge vat of cement on a dare from his friends during Season 4, Episode 16. Andrew is carried into the ER entirely encased in cement, and it's up to Miranda Bailey (Chandra Wilson) to get him free. Ultimately, Andrew survives his misadventure, but not without burns and broken limbs. At least he impresses the girl he likes! The case earned 24.67% of the vote.
Coming in second place, Season 7, Episode 3's Jerry Adams (Art Chudabala) presents himself at the hospital with a case of HPV which, spurned on by a flaw in his immune system, has turned his hands into unmanageable tree branch-like outgrowths and pockmarked his face. Mark Sloan (Eric Dane) operates to help make his hands and arms functional and get rid of the worst of his warts, but Jerry still loses his marriage along the way. 20.17% of responding fans called his story stunning.
In third place is a twin case: well, the story of two train passengers who are stuck together after a terrible train crash. During Season 2, Episode 6, Bonnie Crasnoff (Monica Keena) and Tom Maynard (Bruce A. Young) are joined by a single metal railing that has pierced both of their abdomens. Surgery to separate them and ensure their survival is extremely risky but the only way to prevent further loss of life from happening. Bonnie and Tom become friendly during the ensuing calamity, but only Tom survives their separation. 19.5% of our readers found their situation the most horrifying of the bunch.
Pain insensitivity and doll heads round things out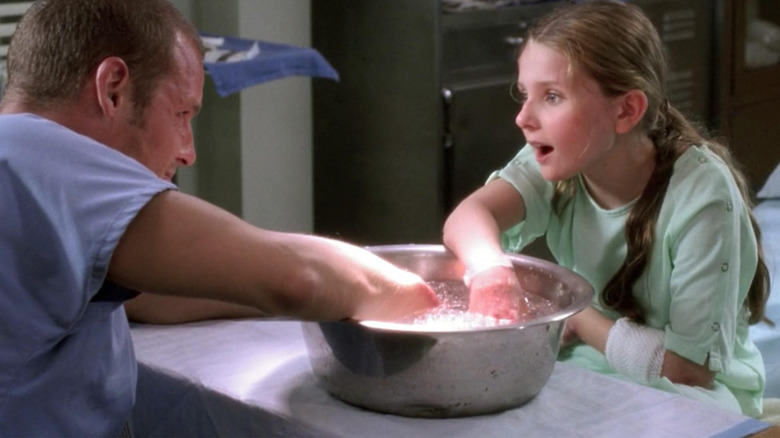 ABC
Next up is a very familiar face — that of actress Abigail Breslin, who pops up in "Sometimes a Fantasy," Episode 3 from Season 3. Breslin plays Megan Clover, who makes the latest of many ER trips during her visit to Grey Sloan. While her foster parents are under suspicion of being abusive, Mark Sloan eventually figures out she has CIPA — an inability to feel pain. Megan, in fact, let a kid hit her with a baseball, which caused massive internal damage that requires surgery. Megan survives to tell the tale and for that, she got 16% of the vote.
Then there's Shane Herman (Joe Sikora) from Season 2, Episode 7's "Something to Talk About." Shane and his wife, Tina, are expecting their first child — make that possibly two, as Shane seems to be pregnant as well. Since he's a cis man, the doctors get suspicious. Further testing reveals that Shane has a mesenteric teratoma, which tripped the pregnancy test he took as a joke. The mass is surgically removed and tested for cancer. Shane's ordeal hits the headlines and becomes major media fodder, much to his annoyance and the doctor's delight. His story grabbed 11.67% of our readers' attention.
Bringing up the rear is another shocker from Season 2, this time Episode 2's R. Hubble (Scott Michael Campbell), who comes in with a bowel obstruction. X-rays prove that the blockage is, in fact, the heads of 10 "Judy" fashion dolls. They're removed, and the doctors never find out just how they got into Hubble's system. Exactly 8% of our readers found that to be the most shocking moment on the show.