Fans Of The Winchesters Are In Tears Over The Big Character Return In The Mid-Season Finale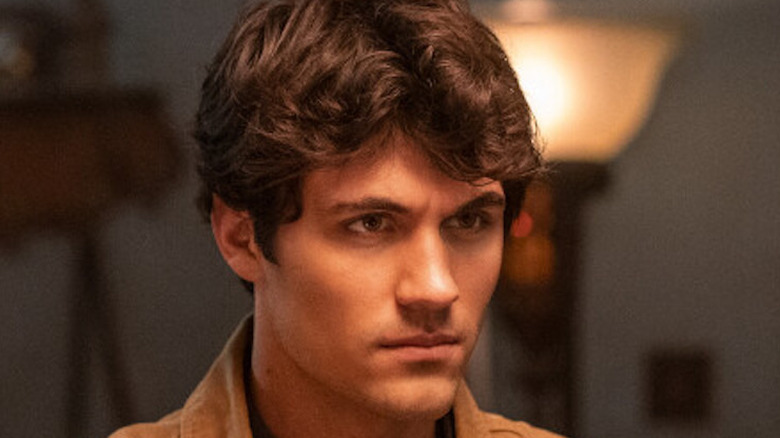 The CW
This article contains spoilers for "The Winchesters'" mid-season finale.
The mid-season finale of "The Winchesters" was an action-packed affair that saw our heroes storm the Akrida's lair and throw down with the nasty bugs. Of course, all of that excitement and chaos was complemented by moments of genuine emotion that occasionally ventured into tear-inducing drama.
Family and guilt were central themes in this episode. Mary (Meg Donnelly) set out to rescue her father from the clutches of the aforementioned monsters, fearing that his life was lost. However, that was nothing compared to the emotional turmoil faced by John (Drake Rodger), who searched for answers pertaining to his own father's disappearance and introduced a musical connection between "The Winchesters" and "Supernatural."
Fortunately, the closing moments of "The Winchesters'" mid-season finale provided some answers to the first season's ongoing mysteries — and saw the return of a fan-favorite character from "Supernatural." Understandably, long-term fans of the franchise flocked to social media afterward and shared their thoughts.
Fans of The Winchesters and Supernatural are emotional about Henry Winchester's cameo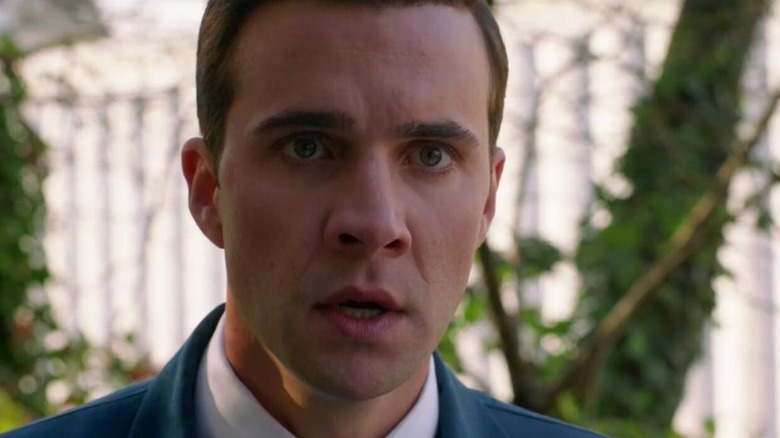 The CW
Fans of "Supernatural" originally met Henry Winchester (Gil McKinney) back in Season 8 when he visited Sam (Jared Padalecki) and Dean (Jensen Ackles) to aid them in their fight against Abbadon (Alaina Huffman). Due to the timeline of "The Winchesters," some viewers expected to see the character make an appearance at some point, while McKinney spoiled the surprise on his Twitter account. 
The mid-season finale saw Henry's ghost show up and make amends with his wife and son, but the reaction to his cameo suggests that some fans weren't ready for the waterworks to arrive. Over on Twitter, @TWdailyupdates revealed that Henry's return to the franchise made them "INHALE SO FAST" that they "POPPED A LUNG." Afterward, the social media user noted that one line spoken by Henry toward his son had an effect on them. "Didn't realize the "I'm proud of you" line would hit me as hard as it did."
Similar thoughts were echoed by fellow Twitter user @ambitiouspiano1, who was grateful to see the family reunited, albeit not in the happy way each member wanted to be. "All the emotions!! So glad John and Millie both got to see Henry, I had a sinking feeling he would disappear before [Millie] arrived."
Elsewhere, @DemonChloe responded emotionally to Henry's final words to his wife and son. "ARE YOU KIDDING ME !? Do you want me to DIE !? I AM CRYING," the social media user wrote.