Is Netflix's Troll A Sequel To Troll Hunter?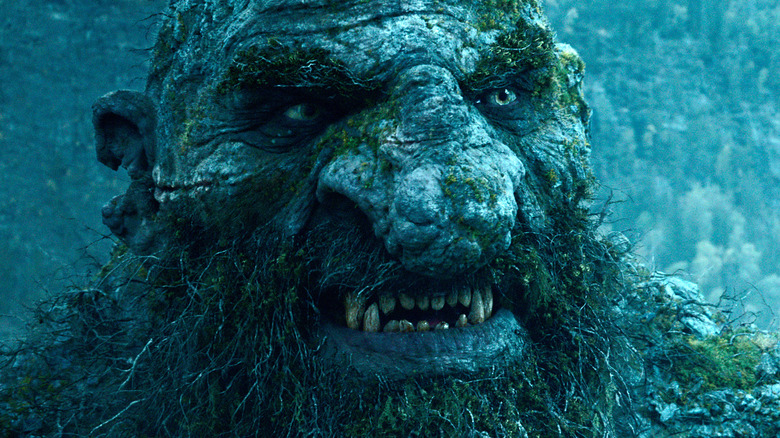 Netflix
Hidden gems crop up all over the streaming universe, and one of the new innovators that fit the bill is Netflix's "Troll." Though critics and fans can't agree on the merit of "Troll," the film has reached great heights on Rotten Tomatoes with a substantial 88% on the Tomatometer. With buzz both good and bad surrounding the film, it may remind fans of a similar film released over a decade ago.
2010's "Troll Hunter" takes a clear page out of the iconic 1990's horror film "The Blair Witch Project." Filmed in the documentary style that "The Blair Witch Project" was on the cutting edge of, the Norwegian movie follows a group of students sent on an investigation. But what they initially think are a series of bear attacks instead are monsters from ancient Norwegian lore. Both films hail from the same place, so many may be inclined to wonder if the newest version is a sequel to the cult classic.
New decade, new trolls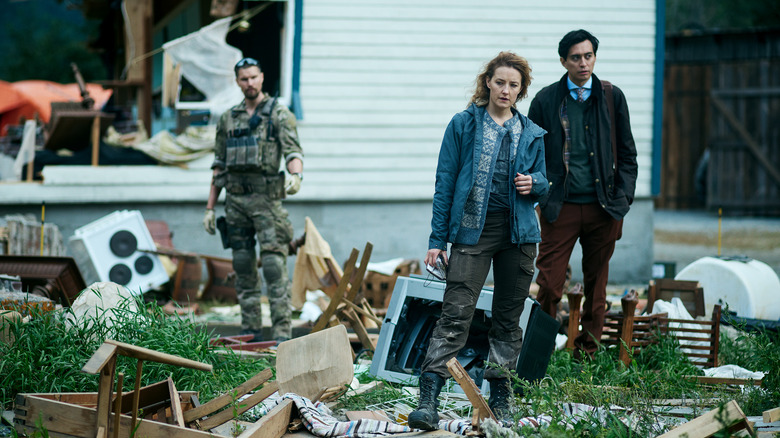 Fransisco Munoz/Netflix
At the height of the debut of "Troll Hunter," a follow-up was quickly in the works. André Øvredal told Entertainment Weekly quite emphatically that there was a remake of his Norwegian film with horror aficionado Neil Marshall reported to direct. But even Øvredal's partnership with "Harry Potter" director Chris Columbus could not save the project. /Film confirmed that the "Troll Hunter" had lost its director, rumored because of his heavy involvement with directing "Game of Thrones." Some hopes may have been raised when Netflix's original movie came to pass, but ultimately, there is no connection between the two films besides the subject matter. "Troll" is not directed by Øvredal but by "Lara Croft: Tomb Raider" director Roar Uthaug.
"'Troll' is an idea that has been developing in the back of my mind for over 20 years," Uthaug told Variety. "To finally be able to realize it with the enthusiastic and ambitious people at Netflix and Motion Blur is truly a dream come true." Alas, poor "Troll Hunter." Obvious comparisons aside, there is no joy for fans of the 2010 film. Instead of a documentary from the perspectives of young students, "Troll" is a sweeping landscape of a film featuring a large mountain man stomping down on residents. "In the Hall of the Mountain King" accompanies the trailer as an example of perfect musical accompaniment. "Troll" is less a conspiracy film and more a disaster movie about what happens when humanity abuses nature.