Norm Macdonald Gets His Own Netflix Talk Show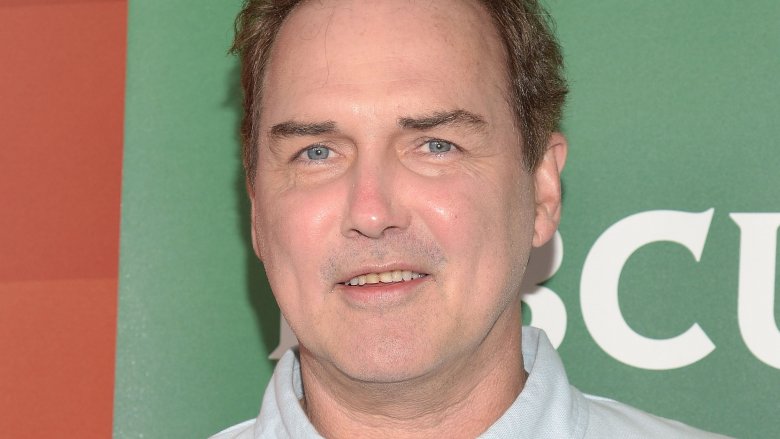 Getty Images
Norm Macdonald used to think there were too many talk shows, but now he's getting his own.
According to The Hollywood Reporter, the former Saturday Night Live cast member has signed on for a new Netflix series aptly titled Norm Macdonald Has a Show. David Letterman, who also has his own Netflix talk show, will serve as a creative partner.
The first season will be 10 episodes and feature Macdonald along with his trusty sidekick Adam Eget. Together, they'll chat with one celebrity guest per episode and "deliver great and unexpected conversation, jokes and a behind-the-scenes look at Norm's world," according to a press release.
A longtime comedian who served as anchor of SNL's "Weekend Update" for three of his five years on the show, Macdonald has been hosting his own weekly podcast called Norm Macdonald Live, which he said attracted the attention of the folks at Netflix. In addition to starring on the new series, Macdonald will also serve as executive producer and co-showrunner with his frequent collaborator Lori Jo Hoekstra (Norm, A Minute With Stan Hooper).
Netflix has really been making a push for more talk shows in recent months. The streaming service launched Letterman's My Next Guest Needs No Introduction in January and The Joel McHale Show With Joel McHale (which is reminiscent of E!'s The Soup) in February. Netflix also has new series coming from The Daily Show's Michelle Wolf and Hasan Minhaj. 
Macdonald confirmed news of the show on Twitter with the hilarious tweet below.
I have a new show on @netflix and I'm tweeting the text exchange that started it all. pic.twitter.com/xNA48bZlVl

— Norm Macdonald (@normmacdonald) March 9, 2018