Annie Potts' Own Mother Helped Inspire Meemaw In Young Sheldon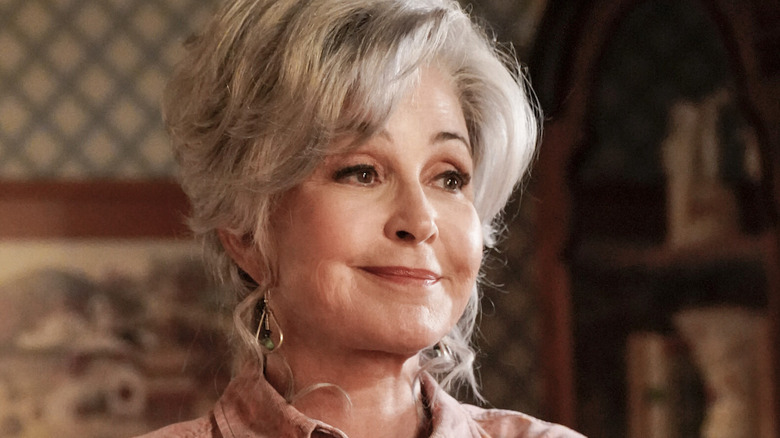 Robert Voets / 2022 Warner Bros. Entertainment Inc.
Sheldon Cooper's (Jim Parsons) beloved grandmother, Meemaw, portrayed by June Squibb, was introduced during the 9th season of "The Big Bang Theory." Actress Annie Potts took on the role of the Texas resident in the show's prequel, "Young Sheldon." In the family sitcom, the character is famous for her sassy remarks and bold outfits.
In a September 2022 interview with Smashing Interviews Magazine, Potts revealed that she was not a "Big Bang Theory" fan prior to stepping into Meemaw's shoes. She suggested that Squibb's original portrayal did not inform her performance of the grandmother. "When I started this show, I watched it a few times just to see if there was something I needed to know, what had gone before me, but that's in a galaxy far, far away for me. It was just a clean page to start on," explained the "Pretty in Pink" actress.
Potts then shared who inspired her characterization of Sheldon's grandmother.
Annie Potts revealed the two southern women who inspired Meemaw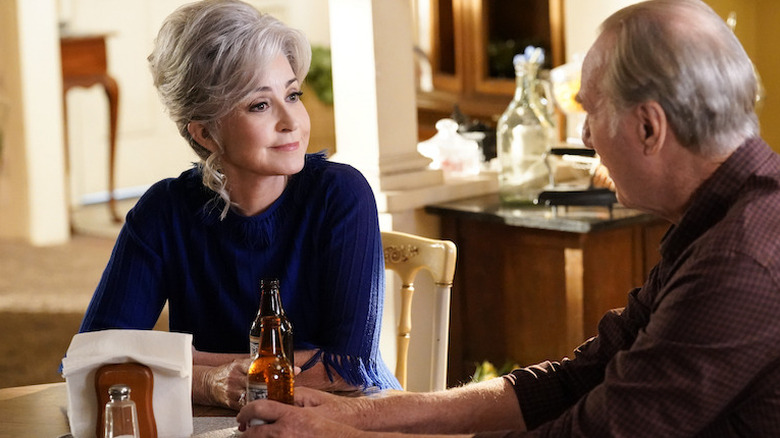 Robert Voets / 2022 Warner Bros. Entertainment Inc.
During the Smashing Interviews Magazine interview, Annie Potts revealed her mother, Dorothy Harris, served as an inspiration when she developed Meemaw's character. "Well, I didn't have to look much further than my mother's backyard. I know a lot of southern women like Meemaw," explained the Tennessee native. "While my mother was a little bit different, the flavor is the same. Look. I know a lot of southern women. I love them. They are fun and are fun to play."
While speaking to Gold Derby in 2018, Potts shared that another southern woman inspired Meemaw's appearance. She explained she wanted her character to look like singer Dolly Parton, specifically her character, cosmetologist Truvy Jones, from the 1989 drama "Steel Magnolias." "I have to say it was sort of an inspiration from Dolly Parton in 'Steel Magnolias,' which also happened in 1989. And I thought, yeah, I bet she looks a little bit like that," shared the mother of three. The actress also mentioned Parton's influence on Meemaw's style during a 2019 interview with Access Hollywood. "I kind of feel like Dolly's Meemaw's spirit animal. In this time period, it was just when 'Steel Magnolias' came out and that was just next door in Louisiana," shared the "Ghostbusters" star.
In the Access Hollywood interview, Potts also noted Meemaw's wardrobe is reminiscent of what her "Designing Women" character Mary Jo Shively wore on the sitcom, which premiered in 1986. She shared that the "Young Sheldon" costume and wardrobe team have put her in clothing items she believed she may have sported while playing Mary Jo.