Robert Downey Jr. Lists Everything He Misses About The Marvel Cinematic Universe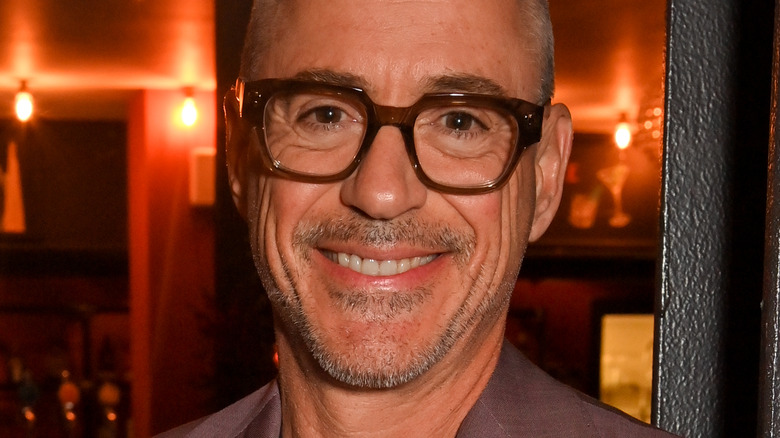 David M. Benett/Getty Images
Way back in 2008, moviegoers witnessed the start of a new era in entertainment. That year, the Marvel Cinematic Universe officially launched with the arrival of director Jon Favreau's "Iron Man" — a film that proved an unexpected monetary and critical hit that's still regarded as one of the MCU's best efforts all these years later. Not to mention, it offered audiences what many would consider to be among the best comic book movie castings in the history of the genre: Robert Downey Jr. as genius, billionaire, playboy, and philanthropist, Tony Stark, aka the Iron Man himself.
Following "Iron Man," Downey Jr.'s take on Stark would pop up all over the MCU. From "Iron Man" sequels to "Avengers" team-up flicks, he became increasingly ingrained in the very DNA of the MCU with each passing appearance. However, for as essential as he became to the franchise, he didn't plan to play Iron Man at the movies forever. Thus, with 2019's "Avengers: Endgame," his tenure as the "Armored Avenger" came to a close. Using the incredibly powerful Infinity Stones, Stark bravely sacrificed himself to save the universe from Thanos' (Josh Brolin) destruction, closing off his MCU journey on an emotional note.
The MCU has trudged along without Robert Downey Jr. since "Avengers: Endgame," and it's highly unlikely that he'll suit up as Iron Man once again any time soon. Although, there are some things about the cinematic Marvel empire he helped build that he quite misses.
RDJ holds with him numerous fond memories from his MCU journey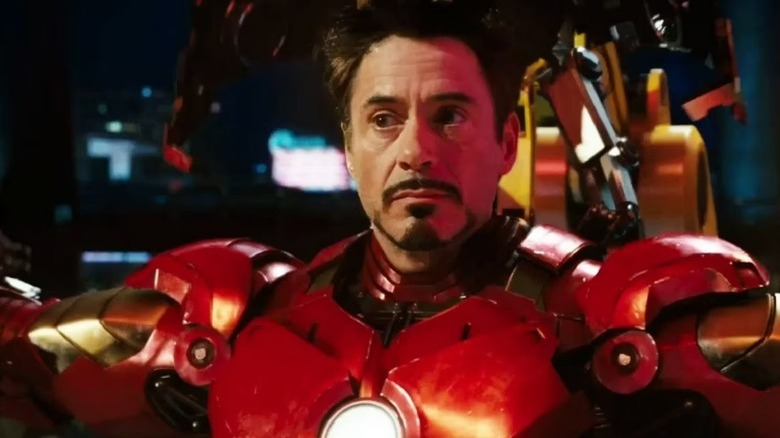 Marvel Studios/Disney
Robert Downey Jr. spoke with Deadline on December 5, 2022, touching on a range of topics. In addition to discussing his acting journey so far — in all of its highs and lows — as well as his relationship with his father, RDJ also made mention of his time as the core of the Marvel Cinematic Universe. When asked what he misses most about being involved with the now-global juggernaut of a franchise, the longtime Iron Man actor broke down his MCU journey and highlighted some of the memories that he holds with him after all this time from what he refers to as a "beautiful dream."
"What I miss most? Being in the trenches with Kevin Feige throughout. The beginning, with Jon Favreau," Downey Jr. told the publication, going on to recall his time working on "Iron Man 3" with director Shane Black (an era he calls "the middle") as "idyllic and subversive." Then, he spoke about the end of his MCU run, adding, "I realized I'd made so many close friends in the MCU cast, and the Russo Brothers helping me embrace Tony's arc." Of course, Downey Jr. points out that without Favreau's adamance about him getting the job, his tenure as Tony Stark would've likely never come to fruition.
It goes without saying that the MCU has exceeded the expectations of all involved with its creation over a decade ago. Without Robert Downey Jr. as Iron Man, one has to wonder if it would've reached such remarkable heights.