Blue Bloods Fans Finally Saw A Vulnerable Side Of Danny In Season 13 Episode 7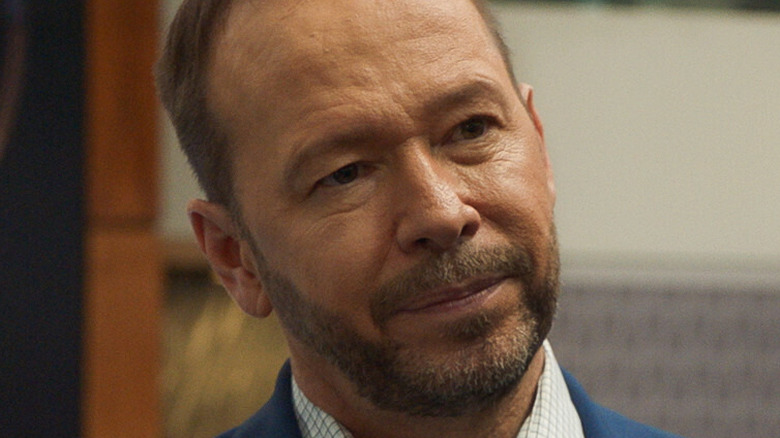 CBS
Warning: Spoilers for "Blue Bloods" Season 13, Episode 7 — "Heroes"
The recently-sparked sibling rivalry between Danny Reagan (Donnie Wahlberg) and younger brother Jamie (Will Estes) has become quite a thorny subject within the usually thick-as-thieves Reagan family as Season 13 of "Blue Bloods" has progressed. Danny has been at loggerheads with Jamie for multiple episodes now, as the brothers have dealt with job concerns that have bled over into their personal lives. Jamie has repeatedly interfered in a case Danny is emotionally involved in, which means that they have begun to fight over how the police should proceed with the situation. During Episode 6, "On Dangerous Ground," they even have a verbal fight in which Danny flatly calls his brother an embarrassment. This has caused an estrangement which has made life difficult for both brothers.
Fans were happy to see Danny display a softer, more vulnerable side during the show's subsequent episode, "Heroes." In this outing, Danny is forced to spend time with his younger brother and confront why he's reacted so strongly to Jamie's attempt at helping him out on the job. Fans of the show cannot get enough of Danny's surprisingly sweet side.
Danny's apology struck a cord with viewers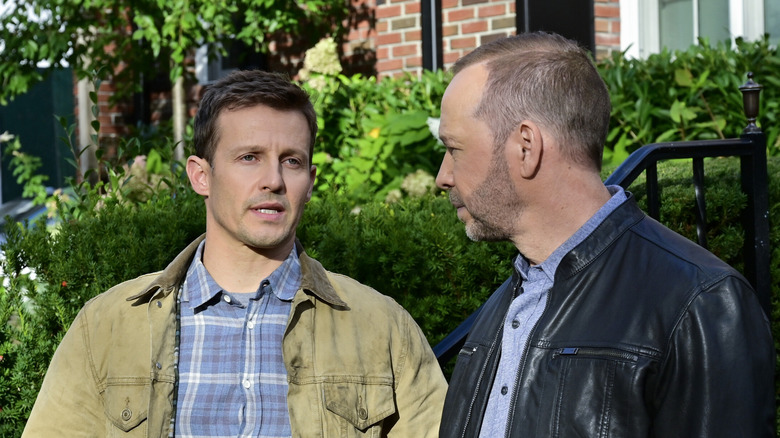 John Paul Filo/CBS
During "Heroes," Jamie and Danny Reagan are forced to work together to bring in a robber who hurt a couple in the middle of a mugging alongside Danny's partner, Maria Baez (Marisa Ramirez). The close quarters force the squabbling siblings to sit down and talk about their feelings. Danny admits to Jamie that his overreaction stems from his frustrations regarding his inability to protect his family. First, he couldn't stop their brother Joe from being killed in the line of duty. Then he couldn't stop Jamie from being the victim of a shooting. The sense of vulnerability was new to the normally tough-minded Danny, who's never been one to spill his feelings about anything or anyone.
Fans loved seeing this level of connection between the siblings. On Reddit, there was much praise for this shift in Danny's demeanor. "I think we got some insight into Danny we haven't seen. Seems a little less of a jerk than he was before," said u/thesabrerattler. u/SpongeJake found the moment to be a great change of pace for the character. "I'm also not used to seeing in-depth character development as we saw with Danny confessing his worries over his brother. That was different. [...] I liked it a lot," they said. u/MaineBoston mentioned that they haven't seen this side of Danny since his wife Linda (Amy Carlson) passed away during Season 7. 
Some Twitter fans had praise for Donnie Wahlberg's performance as well. "[Donnie Wahlberg] just rip out my heart. That was so raw. It totally gives insight as to why Danny is the way he is," said @fanfrenzy4nkotb. Fans will have to keep tuning in to "Blue Bloods" every Friday at 10 p.m. ET to find out if this lasts.