Nicolas Cage Says He Never Gets Tired Of Watching Spirited Away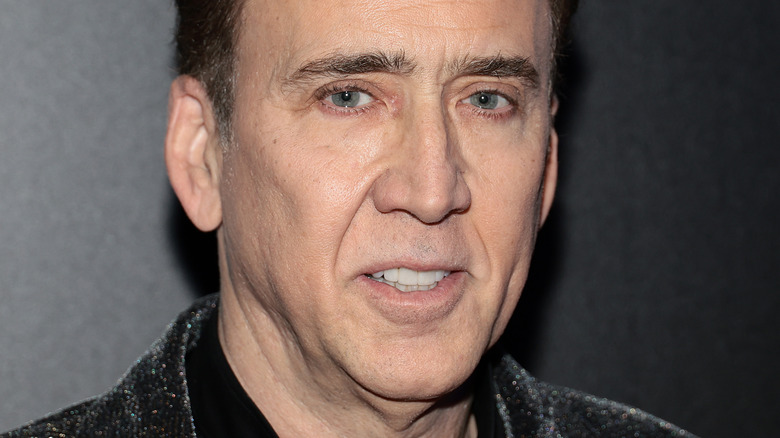 Dimitrios Kambouris/Getty Images
It would only make sense that someone as eccentric as Nicolas Cage would have a colorful taste in film. The Oscar-winning star of such films as "Raising Arizona," "Face/Off," "Leaving Las Vegas," "National Treasure: Book of Secrets," and "The Unbearable Weight of Massive Talent" is no stranger to peculiar cinema, and even some of his most coveted roles are based off his favorite pop culture figures. From his desire to play Captain Nemo from Jules Vernes' "Twenty Thousand Leagues Under the Seas" and "The Mysterious Island" (via NME), to his failed attempt at starring as Superman, a character the actor is also a huge fan of (via Collider), Cage's taste in entertainment ranges far and wide. 
The same goes for his movie preferences, which are just as diverse and unique as his own starring roles. The "Adaptation" actor would share some of his favorites with Rotten Tomatoes, including such classics as "Citizen Kane," Disney's "Pinocchio," "Once Upon a Time in the West," "The 400 Blows," and "A Clockwork Orange." Cage's favorites also expand beyond just a catalog of classic cinema to include some more cult favorites, such as the Japanese kaiju classic, "War of the Gargantuas," and Bruce Lee's final film, "Enter the Dragon." With such an assorted range of favorites, it's clear that a movie night with Nicolas Cage would be quite the event to remember. However, in a Reddit exchange, Cage also expressed his love for two very different films, including an influential animated classic.
Cage isn't the only one to fall in love with Spirited Away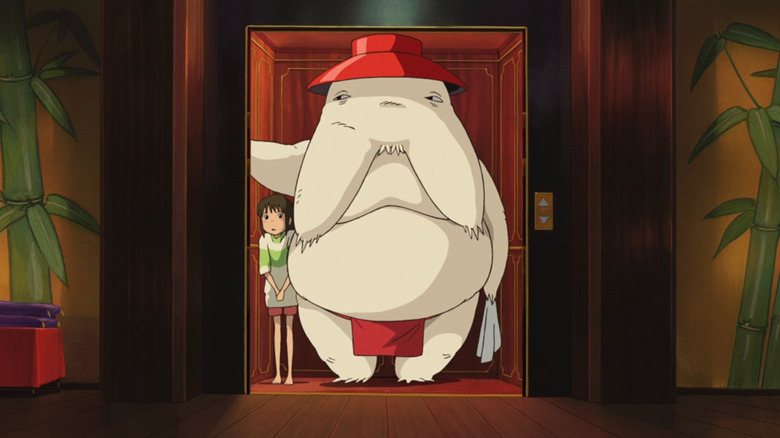 Toho
Nicolas Cage's already vibrant collection of beloved movies just got another addition. On a Reddit AMA, Cage answered the burning questions of his many fans. One question came from u/AidanCues, who asked Cage, "What movie can you watch over and over and still not get bored?" The "Con Air" star simply responded, "'Apocalypse Now' and 'Spirited Away.'" While Cage has listed the Francis Ford Coppola-directed war epic as one of his favorites in the past (via Rotten Tomatoes), this was the first time we have heard him mention the Japanese animated fantasy film. 
Released in 2001, the Hayao Miyazaki-directed film tells the story of a young girl who, in an effort to save her parents from being turned into pigs, takes a job at a bathhouse full of strange creatures and spirits. At the time of its release, it became a box office hit, ranking among the highest-grossing Japanese films of all time. "Spirited Away" was also the first non-English film to win an Academy Award for best animated feature (via TIME).
Cage is not the only one to fall in love with "Spirited Away." Since its release, the film has been ranked among the most influential movies of the 21st century by outlets such as The New York Times and BBC. It has also been praised by filmmakers like Steven Spielberg (via ComicBook.com), and has been cited as a prominent influence on such movies as Pixar's "Coco," and "Turning Red."