The Good Doctor Fans Aren't Happy About Isabel Being Recast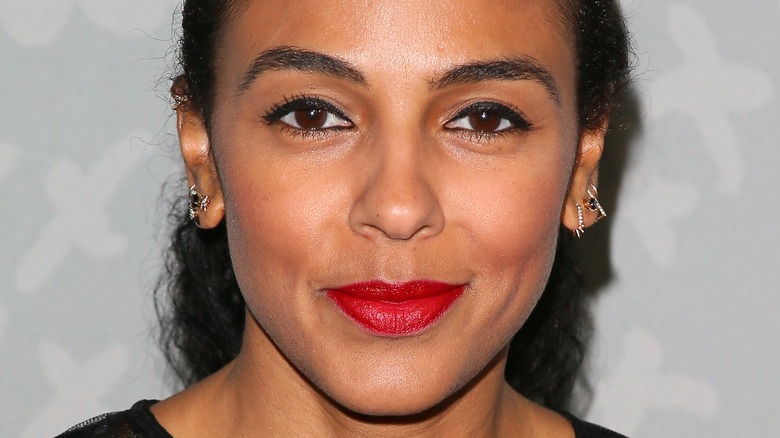 Jean Baptiste Lacroix/Getty Images
Dr. Isabel Barnes, the wife of main character Dr. Marcus Andrews (Hill Harper), has only appeared on ABC's "The Good Doctor" a few times. In her first episode from Season 1, tensions rise between the couple over fertility issues and conceiving a child together. The character was played by Marsha Thomason, but after three episodes, she disappeared for several seasons. At the end of Season 4, Andrews does reveal that his wife is seeing someone else and moved out of their house. The doctor appears to ultimately give up on his marriage while working overseas.
In Season 6 of the show, however, the character reappears in the episode "Boys Don't Cry." This time, the doctor is played by actor Golden Brooks instead of Thomason. Andrews and Barnes reminisce together about their marriage, suggesting a reconciliation may be around the corner.
However, while fans didn't seem to hold it against Brooks herself, the recasting of the character drove them bananas.
Fans feel the two actors didn't look enough alike
In "The Good Doctor" subreddit discussion of "Boys Don't Cry," several fans of the show discussed Isabel's return to Andrews' life in the episode. However, u/Topay84 especially noticed how different Golden Brooks looks from the previous actor Marsha Thomason. They wrote, "She doesn't even look kind of close to the first actress who played her. I'm not saying she needs to be a clone. But it did appear a bit jarring to see such a contrast."
Certainly, it can be confusing if the actor playing a character is replaced after years away from the series, but there's little physical resemblance between the two performers. On Twitter, @audreylimisbi posted, "Can't believe they changed Isabel's actress after completely abandoning her character after one season." u/AndromedaPrometheum just wanted Isabel's reappearance to push some romantic storylines forward: "I hope [it's] just a set up for Lim and Andrews though I like them better together."
Marsha Thomason is working on several television projects
Obviously, Redditors had questions about why Thomason didn't return for Season 6. One simple reason for the recasting of Dr. Barnes was brought up by u/Jorg_from_The_Jungle: "The former actress was/is a regular in several series in [the] UK, so she surely was not available."
She was already well known for her regular role on "White Collar." But according to Marsha Thomason's IMDb profile, the British actor has racked up 11 television credits since 2018 alone. These include recurring roles on hit shows like "NCIS: Los Angeles" and "Magnum P.I." as well as voiceover appearances on "Castlevania."
Thomason also regularly works on British projects such as the Sky Original "Cobra," and she's now the lead in a hit mystery series "The Bay." The actor told Express, "It's the first time I've been number one on the call sheet...I'm absolutely thrilled." It's hard to blame Thomason for choosing to star on a show rather than guest on another. For now, at least, fans will have to accept Golden Brooks' performance as the new Dr. Barnes on "The Good Doctor."