James McAvoy Thinks The X-Men Movies Should Have Focused More On The Xavier And Magneto Relationship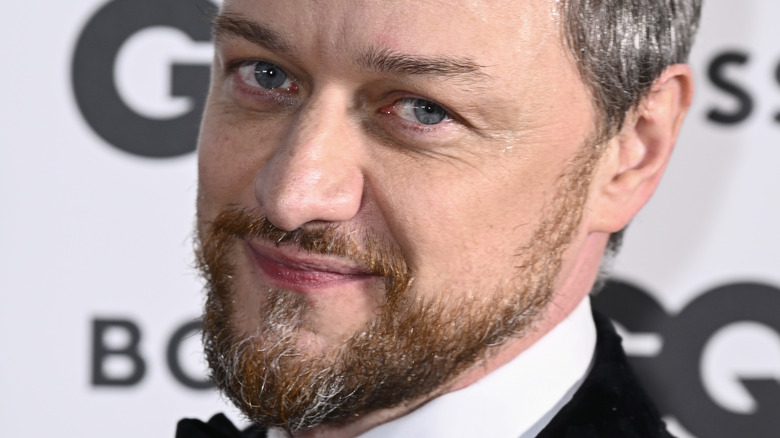 Gareth Cattermole/Getty Images
James McAvoy's interpretation of Marvel's mutant leader of the X-Men, Charles Xavier, definitely has its fans, according to Reddit, even though an overwhelming number seem to prefer Sir Patrick Stewart's big-screen version of the character. However, always the versatile actor, McAvoy never allows himself to get pigeonholed. One needs only to watch and compare his varied performances in "Atonement," "The Last King of Scotland," and "Atomic Blonde" to know McAvoy has the tools to tackle any role. Unconvinced? Check out "Split" and behold McAvoy's extensive acting chops as he expertly portrays Kevin Wendell Crumb's 23 uniquely individual personalities.
Still, despite his acting abilities, McAvoy knew expectations were high when he accepted the role of such a beloved comic book character, especially one who had already been portrayed by such an adept thespian like Stewart. "Imagine the responsibility," McAvoy said in an interview with Absolute Radio. "It was less of an artistic responsibility simply because the character was allowed to be very different. In fact, he had to be very different."
McAvoy portrayed Charles Xavier in four films. His version of the X-Men team faced several formidable threats on the big screen, from the power-hungry Sebastian Shaw (Kevin Bacon) to the ancient Apocalypse (Oscar Isaac), to the impossibly powerful friend-turned-foe, Dark Phoenix (Sophie Turner). But with all those films' special effects and their daunting themes, something was lost for McAvoy. The Scottish star regrets that Professor X and Magneto's (Michael Fassbender) relationship is not explored further.
McAvoy wanted more of Charles and Magneto's relationship
When "X-Men: First Class" rebooted the film franchise with younger actors like Jennifer Lawrence, Nicholas Hoult, and Lucas Till, James McAvoy found himself in the shoes of one of the most powerful mutants from the comic books: Charles Xavier. Portraying Professor X before the superhero rose to full power led to many interesting avenues of exploration in McAvoy's "X-Men" movies. Still, the actor thinks the four installments he starred in missed a golden opportunity.
"My biggest criticism of what we did throughout the four movies was that after the first movie, we didn't take advantage of the relationship between [Xavier and Michael Fassbender's Magneto], which really formed the backbone of the first film," McAvoy said in an interview with GQ. "So, it was like, why did we just eject that massive weapon?"
Despite McAvoy's disappointment in leaving some of Magneto and Professor X's pages unturned, the actor fondly remembers his time playing the Marvel character for 20th Century Fox. "It was one of the most positive experiences I've had with a studio," McAvoy said in the same interview. "I don't really [see them as just] money gigs. 'Days of Future Past' I think is one of the better films that I've been involved in." "Days of Future Past" is by far the most well-received of McAvoy's "X-Men" adventures, according to Rotten Tomatoes, with a Fresh rating of 90% and a 91% audience score.